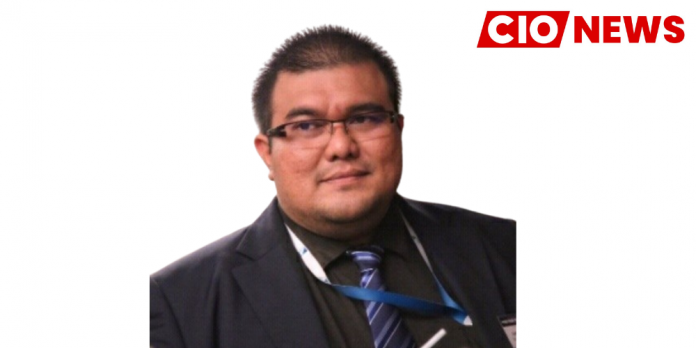 Adopting the Cloud would allow your company to leverage the existing features available in the Cloud offering to quickly release your product into the market
This is an exclusive interview conducted by the Editor Team of CIO News with Ts. Saiful Bakhtiar Osman, Head of IT – APAC at The ASCENT Group Ltd., on:
The Top 3 Technology Trends for 2022
What is your technology focus for this year? How about the overall technology trends for 2022? I am sure every CIO and Head of IT had already planned some projects in the pipeline during the business plan session last year. How about the technology predictions for 2022? Did they help in any way in coming up with that decision?
If you happened to ask me this question last year, I would still give the same answer even today. I personally believe that three technology areas will continue to have a big impact on businesses, namely, cloud, IoT, and analytics.
Cloud Adoption
The cloud has helped to turn around many businesses that were badly affected during the pandemic. The service delivery was at risk, with staff forced to work away from the office. The services rendered were not reachable, as the consumers were bound to stay indoors for safety. However, cloud adoption has managed to bridge this gap and allow the services to reach even a bigger population of customers.
Having already implemented cloud services for two companies in the last seven years, I would like to share with the audience the bold and calculated move that we took. However, I shall not touch on the risk factor or why most companies are still reluctant to take the leap, as they surely have their own reasons and justifications.
Here are among the considerations taken when we made the first move:
Fast to market: When I was recruited to set up the Economic Regulator for the Aviation Industry's office back in 2015, we needed to start fast and catch up with all the established agencies out there. Hence, we leveraged a Software-as-a-Service (SaaS) cloud CRM tool from Salesforce.com. Since the workflow and the logic were already built in, it took us only some customisation and tweaks to fit our needs. As a result, by adopting the cloud, we were able to deliver a fast and reliable system to the public, which was the complaint management system. The same success was repeated when we came up with AeroFile, the flight landing application system, which removed the manual documentation and reduced the approval turnaround time from 30 days to only three to seven days!
Adopting the Cloud would allow your company to leverage the existing features available in the Cloud offering to quickly release your product into the market. If you have a standard CRM requirement, accounting requirement, or even HR requirement, I am sure that you would be able to benefit from a mature template that has been used by other companies globally, as opposed to trying to develop everything from scratch.
Fast deployment of new offices: In the current business ecosystem, we need to quickly react to the market and grab any opportunity that presents itself. By leveraging the cloud infrastructure, you would have the flexibility to set up your businesses in any country in a very fast manner. Because we are currently running 100% on Azure Cloud, The ASCENT Group Ltd was able to quickly establish new offices across Asia-Pacific and meet the demands of our customers and premium partners. While waiting for the hiring of staff in that country, the MD or Country Director can already kickstart the business and meet the demands, as he or she is well supported by other existing offices within the group.
By going to the cloud, you would be able to leverage the global footprints of the cloud service providers, who already have a presence in a lot of countries around the world. If you are going to open the business traditionally with the IT setups as well, you would need to consider the local technology support, the manpower to be onboard to run the office, and invest in the infrastructure, i.e., servers, switches, firewalls, storage, and physical and IT relevant security. After all these considerations, would it still be feasible to open an office in that country?
Reliability, Accessibility and Availability: It is the goal for businesses to provide services that are reliable, accessible, and available with high availability to their customers. By going to the cloud, you would be able to leverage the robust infrastructure and the multi-mirrored cloud to make sure that your system has the highest availability (uptime), is reliable, and accessible from anywhere. Your website, for example, is the representation of your brand. What would be the perception that comes across your customers should your website always be down and not available?
At least you would have a piece of mind with the redundancies being set up in Cloud. If you take Azure Cloud, for instance, in Singapore alone, there are three data centres (DCs) operating in different locations to provide the redundancy. Even if it happens that one DC is down, your system and data are still intact, as the cloud services are being mirrored and handled by the other two DCs.
Cost avoidance: The cloud is not going to take your jobs away. Once you engage cloud services, your existing IT staff will be able to be re-assigned to other critical areas, i.e., projects, application development, analytics, and cyber-security. Cost avoidance can be seen with the savings gained from not having to invest in servers, storage, and other hardware. Two or three years down the road, it would save you the headache of hardware refresh and technology refresh.
Robust Security and R&D – If you are still sceptical about how secure is going to the cloud, please take note that some of these cloud service providers were given the rating of Impact Level 4 (IL4) by the United States' Department of Defence (DoD). That is, aside from the military cloud and establishment, these are the only civilian clouds that the military is permitted to use!
How you manage your data security is totally on you, and having a good data policy would protect the data regardless of where you are hosting your data. If you are hosting your data in the cloud or on premise, if you are not ready with a clear data policy, then you are at risk as-is. Therefore, you should address the fundamentals first, before even considering your next course of action.
Scalability: When you use cloud services, you have the ability to scale up and scale down your resources, so you only pay for what you need to run your current business. As opposed to the traditional IT investment, whereby the servers and the storage would remain there regardless of being fully utilised or not.
There is one feature called "Cloud Burst" which allows you to temporarily increase your resources. On a one-time basis, when you are operating a new campaign, running an end of year sale, or launching a new product, you would be expecting a huge amount of traffic to come in, and you would need higher processing power to meet this sudden hike in traffic and demand.
Compliance: Meeting and complying with local regulations and cross-border standards would be a challenge for every company doing business. The GDPR, which deals with data sovereignty and personal data protection, is one of the most widely discussed. All financial data should stay and be managed in the country of origin. Therefore, as mentioned earlier, leveraging the footprints of your cloud service provider, you would be able to dictate where your data would be residing without having to invest in your own infrastructure while remaining in compliance at the same time.
Internet of Things (IoT)
I am always amazed at how limitless the application of the Internet of Things (IoT) can help businesses grow. There are many cases of successful implementation of IoT around the globe. Even in Malaysia as well, MIMOS is among the agencies which are actively conducting research on IoT and its potential application.
IoT can be applied in any industry, and it has been widely used in the aviation industry. For example, at the Miami International Airport, the IoT has formed a network of some 500 beacons to channel information and personalised services. Coupled with the innovative mobile apps that communicate with these beacons, it has created a very pleasant experience for all passengers at this airport. Passengers can scan their boarding passes and receive turn-by-turn, blue-dot navigation (like when we are using Waze) that will guide you from the entrance and all the way to your boarding gate.
We could also see how IoT is being utilised for flight safety and performance. Let's take Virgin Atlantic, for example. Every part of their Boeing 787 has been attached with sensors that provide real-time IoT data. Therefore, should there be any problems with any of the components during mid-air, the IoT data will be transmitted to the ground crew to prep for action. Once the plane landed at the next airport, the ground crew would already be ready for the repairs and rectification work. This IoT application has increased the safety of the flight and saved the company in terms of performance by having the plane be grounded for maintenance at the right time.
I am also fascinated by how they apply the IoT at the Miami International Airport. Hundreds of beacons and transmitters were placed around the airport and integrated with the phone apps that they created. All that the passengers need to do is to download the apps on their smart phones and they will get a turn-by-turn guide from their current location to go all the way to their boarding gates, similar to Waze. Not only that, based on their location as well, the system will push information about the nearest dining place or nice place to shop for souvenirs before boarding.
The same concept may be applied to smart phones' location features. Consider the breadth of services that a bank could provide if their banking apps used location features as an IoT. Whenever a customer is at a particular location, the banking apps could recommend a good restaurant for dining, a good shopping place with great discounts, or even promotes the participating retailers who have a good collaboration with the bank to offer discounts and special packages to the bank's customers. The same concept of how the PokemonGo app could attract all the players to a designated location for gym battles or raids applies.
The IoT could also be applied to farms, plantations, factories, freight and courier services, food delivery, supply chain management, and many more. Hence, I am very optimistic that IoT will remain the most sought-after technology by businesses in 2022 and for years to come.
Analytics
The third technology that I think would be in demand is analytics. As defined by Wikipedia, "Analytics is the discovery, interpretation, and communication of meaningful patterns in data." The application is also limitless and depends on how aggressive an organisation is using the analytics to make sense of all the existing data they have.
The analytics would help in reducing fraudulent transactions for the banking and securities industries. The only thing lacking for the banking industry is the willingness to share their data within the banking industry. If implemented correctly, a customer may only need to register and get through the Know Your Customer (KYC) process once at a particular bank. The first bank that this customer goes to must conduct thorough and quality due diligence to verify that this customer is valid and genuine. The same data can be shared across all banks, which will simplify and ease the customer's experience should he or she go to a different bank to seek a banking facility. This is what we call excellent customer experience and working smart with alliances between banks to avoid duplication of work and red tape.
As for the healthcare industry, analytics would help to collect public health records and identify the global spread of various viruses. Every country should have a centralised data warehouse to host all the health records across public and private hospitals. This way, the exact health status of the whole country would be visible for the government to make a decision in the event of a pandemic. A tailored remedy to the designated groups and locations would also be made possible with such comprehensive analytics.
The insurance industry would also benefit well from analytics because they would be able to come up with all the tailored products that would fit certain groups of people based on their behaviour and spending traits. The same could also be done when handling insurance claims. How about the transportation industry? I believe the courier companies have long been utilising IoT to make sure all their parcels and packages arrive on time with real-time tracking to meet the customer's expectations. Better management of the logistics and traffic plans would also be made possible with such analytics to assist in making sound decisions.
During the pandemic, many large corporations used analytics to make sound business decisions. Especially with the lockdown, it was necessary for the businesses to map out their potential areas for goods delivery, making sure there was no shortage in the supply chain and targeting customers' demand. In addition, many businesses, particularly in retail, struggled to optimise their inventory levels. Data analytics can help determine optimal supply for all an enterprise's products based on factors such as seasonality, holidays, and secular trends. That is where analytics will continue to play a very important role in helping businesses grow and why I chose analytics as one of the three technology trends to look out for.
Also read: CIO News interviews Shri Wangki Lowang, Minister (IT) of Arunachal Pradesh
Do Follow: CIO News LinkedIn Account | CIO News Facebook | CIO News Youtube | CIO News Twitter
About us:
CIO News, a proprietary of Mercadeo, produces award-winning content and resources for IT leaders across any industry through print articles and recorded video interviews on topics in the technology sector such as Digital Transformation, Artificial Intelligence (AI), Machine Learning (ML), Cloud, Robotics, Cyber-security, Data, Analytics, SOC, SASE, among other technology topics