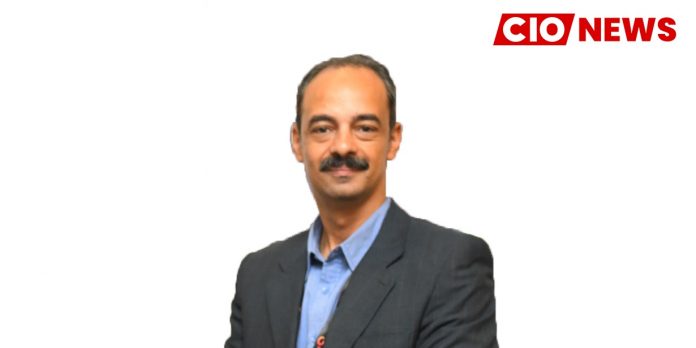 A CTO needs a strong grasp of a range of technologies that most CTOs possess around 15 to 20 years of experience in the IT field before even being considered for the job
When asked how he planned his career path to be a successful CTO, Mohamed Hamed, Chief Technology Officer (CTO) at Ceramica Platino Group (elSallab Ltd), in an exclusive interview with CIO News said, the CTO must align technology with organizational goals. A solid executive bridges the business and technology worlds to help a company move forward. Depending on the company, a CTO may find them accomplishing that by:
Leading technology teams for a variety of goals.
Managing technological research and development.
Planning and implementing infrastructure.
Working as to enact a digital transformation.
Allocating resources and overseeing funding for technology investments.
Guiding strategic business decisions from a technological standpoint.
Monitoring technology management and conducting reviews or audits.
Overseeing technology compliance requirements.
Engaging in thought leadership.
Brainstorming customer-focused technology solutions.
When asked about the challenges he faced in his career path and how did he overcome them, he said:
A. Technical challenges for a CTO:
A CTO needs a strong grasp of a range of technologies that most CTOs possess around 15 to 20 years of experience in the IT field before even being considered for the job. Likewise, many CTOs start as engineers in their chosen field, working their way up the ranks.
Either way, expects to require competencies in topics that may include:
Cyber security and information security management
Network architecture
Big data engineering and architecture
The Internet of Things
Artificial intelligence and machine learning
Industry-specific disruptive technologies
CTO Business & Management Skills
On the day-to-day scale, a CTO may find them engrossed with activities related to business management. That's because they're tasked with making decisions that will fundamentally impact the company's future to ensure those decisions are sound.
B. CTOs challenge a firm foundation in the following:
Finance, statistics, and marketing: Like all executive-level professionals, a CTO will read reports and business documents, make financial decisions regarding resource allocation, and use metrics to track the success of an initiative. These are core business skills that directly affect the success of a company.
Strategic and visionary thinking: CTOs are concerned with top-level business strategy. They help drive the company into uncontested market spaces where they possess the greatest advantage.
Data-driven decision-making: A CTO should know how to apply insights from data and statistics to plan and execute decisions.
Team management and leadership: Working with teams represents a core responsibility for any CTO. A solid grasp on organizational behaviour and team management facilitates success.
Communication and diplomacy: While much of the CTO's duties will focus on customer-centric technology initiatives, skills such as negotiation are also critical. A CTO can expect to manage vendors, meet the needs of external key stakeholders, and occasionally work with clients or customers directly.
When asked about a cyber-attack or a security incident faced by his current organization and how he tackled it, he said:
1: Malware:
Malware refers to 'malicious software', which are pieces of code that are planted on computers and networks to perform certain activities.
Types of malware include adware, which display pop-up adverts that attempt to generate revenue through clicks; spyware, which monitors the activity on an infected device; and viruses, which attach themselves to programs, script files, documents, etc. to spread as far and wide as possible.
2: Ransom-ware:
With almost 2.8 billion known unique forms and countless attacks in the past few years, ransom-ware is taking the cyber-crime industry by storm.
Ransom-ware attacks are based on a simple premise: organizations need access to their files to operate and make money. When they're locked out of those files, a ransom payment is the most affordable way to get back to work.
However, those files are only as valuable as they are if they are the only backup copy. We can avoid criminals' demands if you have a plan for when your organization is infected.
3: DDoS attacks:
DDoS (distributed denial-of-service) attacks occur when criminal hackers use a network of compromised computers, known as a botnet, to spam a target site with traffic. The site is unable to process such a high volume of requests and crashes.
DDoS attacks therefore shouldn't be thought of as cyber-attacks in the way you might think of them. They're not designed to steal data but to disrupt the target organization. As such, they're normally conducted when the criminal hacker has a political or personal reason to attack. That said, there have been instances of DDoS attacks being conducted to distract the organization while the spammers conduct another attack, so it's always worth assessing the damage once you're back online.
4: Social engineering:
Social engineering is a type of attack in which criminals imitate a legitimate person or organization. Depending on the method of attack, they'll attempt to trick the user into handing over sensitive data, downloading a malicious attachment or giving them access to a restricted space (either login details or physical access to the organization's premises). The most common form of social engineering is phishing. These are spam messages – typically emails – that contain urgent requests, generally about a problem with the organization's service delivery or the user's login details.
Some phishing scams contain links that direct users to a facsimile of the legitimate site, enabling the crooks to log the individual's username and password. Others contain malicious attachments that infect the recipient's computer with malware.
Although most phishing attacks are email messages, similar tactics are also common on social media and in text messages.
5: Internal error:
Security threats aren't always from cyber criminals; sometimes, the biggest risks come from the employees you put in charge of handle that data.
Employees are one of the leading causes of breaches, because they routinely make mistakes that expose sensitive information to the public.
This often happens when they send emails to the wrong people or copy recipients in the Cc field instead of the Bcc field, meaning that everyone can see who else received the message.
When asked how his organization geared up in-terms of technology in the COVID times, he said, the pandemic, which the world is still reeling from, has brought technology closer to human lives like never before in history—personal and professional.
It has, of course, been providing a myriad of opportunities for businesses to grow and adapt to the tectonic shifts happening in the world.
This has created a wide array of operational possibilities for CTOs.
At the same time, it has also been a period of great turmoil and challenges for even the most experienced and proficient of CTOs. The changes have been massive and faster than anyone could have imagined or prepared for.
We largely take care of things that help a business:
Grow externally and expand market
Implement diverse services to better serve clients
Adopt technologies to deliver better client support and help
Cyber security and Data Privacy Concerns with Remote Work
Preparing for the Knock-off Effects of COVID-19
The Growing Importance of Cloud Computing
Increased Pressure to on Investments in Tech Projects
Increased Technology Infrastructure
When asked about technology solutions and innovations he plans to implement in the post- COVID era, he said, robotic process automation (RPA) is a software technology that makes it easy to build, deploy, and manage software robots that emulate human's actions interacting with digital systems and software. Just like people, software robots can do things like understand what's on a screen, complete the right keystrokes, navigate systems, identify and extract data, and perform a wide range of defined actions. But software robots can do it faster and more consistently than people, without the need to get up and stretch or take a coffee break.
When asked about the challenges faced by CTOs today in a similar industry while implementing digital technologies, he said:
Addressing Evolving Security Threats.
Increased Investment in Edge Computing.
Integrating SaaS Programs with Containerization.
Maintaining Data Privacy & Governance.
Providing a Perfect CX.
When asked how CTOs can overcome the challenges faced, he said:
RECRUITING AND GROWING IT SPECIALISTS
SECURITY ISSUES
ENABLING CONSISTENT INNOVATION
ESTABLISHING THE BEST ENGINEERING PRACTICES
When asked about best practices/industry trends/advice he would like to suggest to fellow CTOs for their successful professional journey, he said:
The responsibility for a better future
Collaboration at the crossroads.
Invest for business value.
Improving business interaction
Going agile in IT
Revisit talent
A crisis demands boldness and learning
Learning while scaling
He highlighted that the recovery will be digital. Digitizing at speed and scale focused on the vital role of digital in today's businesses. Many organizations were already in the throes of digital transformations pre-pandemic, before COVID-19 accelerated the pace of business across the globe. Some sped up efforts already under way; others implemented digital capabilities for the first time, as a matter of survival.
Also read: CIO News interviews Shri Wangki Lowang, Minister (IT) of Arunachal Pradesh
Do Follow: CIO News LinkedIn Account | CIO News Facebook | CIO News Youtube | CIO News Twitter

About us:
CIO News, a proprietary of Mercadeo, produces award-winning content and resources for IT leaders across any industry through print articles and recorded video interviews on topics in the technology sector such as Digital Transformation, Artificial Intelligence (AI), Machine Learning (ML), Cloud, Robotics, Cyber-security, Data, Analytics, SOC, SASE, among other technology topics.