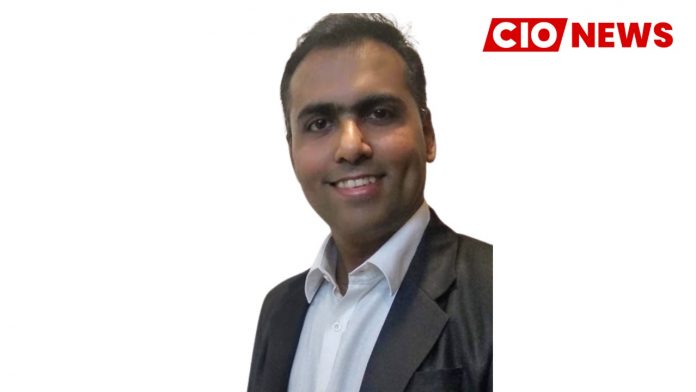 Before developing a digital strategy for your business, it is critical to take a top-down approach that begins with transformation goals and objectives and progresses towards enhancing human capital's digital-first mentality
This is an exclusive interview conducted by the Editor Team of CIO News with Navin Nathani, Head – IT and Digital Transformation at Blue Star.
The Top Trends of Digital Transformation for Organizations in 2022
As Charles Darwin said, "It's not the strongest of the species that survives, nor the most intelligent that survives, it is the one that is the most adaptable to change."
Customers will drive the digital transformation forward. Integrating digital technology and using data to develop tailored customer experiences will allow enterprises to fulfil user demands, offer value, and enhance revenue share. You may recall that connecting to the Internet using a 64-kbps dial-up modem was frustrating three decades ago. On mobile and desktop, we can now connect at rates of more than 100Mbps and 1Gbps. In recent years, the balance of power has changed away from brands, and we are now firmly in the age of the consumer.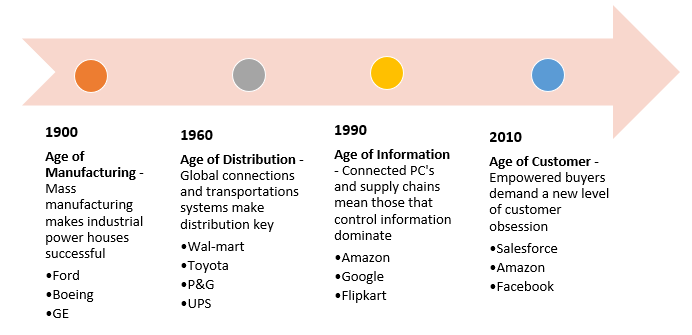 According to a study conducted by a renowned Big 4 consulting firm, a fully engaged customer represents a 23% premium in share of wallet, profitability, revenue, and relationship growth when compared to the typical customer. A customer, who is actively disengaged, on the other hand, represents a 13% reduction in those same measures.
Navin's Top 5 Picks and Trends Shaping Digital Transformation in 2022

Agility is now a key priority for technology leaders: The real-time nature of customer data enables businesses to be nimble, rapidly changing to keep up with consumer demands and expectations to remain relevant. A typical example is Amazon's customer obsession, which extends beyond customer happiness. The external customer perspective is embedded in Amazon's actions and capabilities from the start. At Amazon, no significant new digital initiatives can be started unless and until a comprehensive management review of a six-page paper outlining the activity as a narrative and PR/FAQ, which incorporates an imagined future press release highlighting the benefits consumers are receiving, is completed. There is also a set of measures that will be used to monitor the activity's consumer benefits in real time. Another example is Amazon's Two-Pizza Teams, which function as semi-independent entrepreneurial hothouses. These teams, which are separate from the larger organization's bureaucracy, inspire ambitious executives, create opportunities, and develop a feeling of ownership. Two-Pizza Teams are structured around talents rather than projects. Iteration is used to enhance the work, which is scheduled to last at least two years.
Pro Tip: Create an atmosphere that is flexible and adaptable to shifting requirements.
Low-code Code/No-Code Tools are gaining popularity: These platforms enable business and IT teams to construct digital platforms with little or no coding or design knowledge. These solutions are further integrated with MI/AL capabilities, boosting organizations' digital and data quotients. My personal experience working on an integrated demand and supply chain digital initiative has seen timelines reduced from six months to six weeks, resulting in a faster time to market, a seamless unified UI/UX across enterprise applications, and higher scalability across various business divisions, resulting in a faster ROI.
 Pro Tip: Make certain that the platform satisfies the objectives and is scalable.
Augmented Reality (AR) makes experiences come to life: To entice consumers, businesses must seek out more efficient technologies. Augmented Reality (AR) has risen to the occasion, raising brand awareness and engaging customers in unique ways. The global augmented reality industry is quickly expanding, with a projected value of $75 billion by 2023. According to a Deloitte study, most mid-market organizations have previously experimented with using AR to improve user experience. These technologies enable additional product information, particularly during the pandemic when client visits are limited. Nonetheless, customers would like to experience the goods before purchasing them. One example is the IKEA Place App, which allows you to virtually place IKEA objects in your space. It is a new way to interact with IKEA. Another example is an appliance manufacturer that has created an AR app that lets you see the product's appearance and feel by scanning a QR code.
 Pro Tip: Begin small and simple.
Maintaining a competitive advantage using artificial intelligence (AI) and machine learning (ML) capabilities: Artificial intelligence and machine learning enable enterprises to get value from the massive amounts of data they collect. According to McKinsey, three-quarters of online consumers now expect assistance within 5 minutes of first contact, and two-thirds of purchasers want a response to any marketing, sales, or customer service enquiry within 10 minutes. By automating tasks, two applications have changed client engagement:
Chatbots: Conversational bot software can answer up to 80% of typical questions, and the worldwide chatbot market is expected to be worth $1.23 billion by 2025. However, as machine learning and natural language processing (NLP) technology develop, chatbots—many of which are now basically decision trees—will become incredibly successful at replicating human interactions.
Voice Assistants: Voice assistants can interpret and reply to complicated discussions, provide product or location recommendations, and even remind users of upcoming events. Google Assistant, Apple Siri, and Amazon's Alexa are a few examples that we use on a regular basis.
Pro Tip: Begin with your customer care processes, since chatbots can answer basic client questions in seconds and provide faster recommendations.
Interactions are becoming more personalized: The mass-audience view of old is done in the age of the customer. Individualization has increased in communication and consumer involvement. Indeed, 79 percent of customers think they are more inclined to engage with a brand's offer if it is tailored to reflect past experiences. The pieces are now in place to begin enabling significant personalization, thanks to huge advances in big data and communication capabilities. With their recommendation systems, Amazon, Google, and Netflix are the most visible examples. Personalization can enable every type of interaction, from developing tailored loyalty vouchers promoting preferred brands to displaying website content based on individual preferences. It is not too difficult to imagine a future in which each customer has a unique relationship with a brand.
Pro Tip: Create client personas and use the Customer Data Experience Platform.
Navin highlighted, before developing a digital strategy for your business, it is critical to take a top-down approach that begins with transformation goals and objectives and progresses towards enhancing human capital's digital-first mentality. This will aid you in implementing a customer-centric digital first strategy with success. Every year, intriguing digital transformation ideas emerge with the potential to accelerate business growth. Whatever technology you use, the goal is to innovate and provide a unique selling point (USP) that will help quantify ROIs.
Also read: CIO News interviews Shri Wangki Lowang, Minister (IT) of Arunachal Pradesh
Do Follow: CIO News LinkedIn Account | CIO News Facebook | CIO News Youtube | CIO News Twitter
About us:
CIO News, a proprietary of Mercadeo, produces award-winning content and resources for IT leaders across any industry through print articles and recorded video interviews on topics in the technology sector such as Digital Transformation, Artificial Intelligence (AI), Machine Learning (ML), Cloud, Robotics, Cyber-security, Data, Analytics, SOC, SASE, among other technology topics