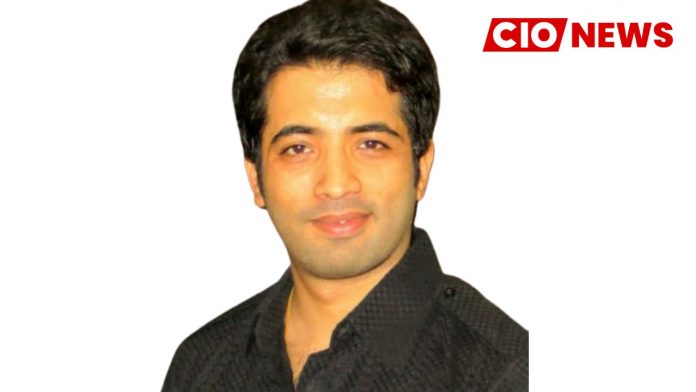 We have on-boarded many technologies which are best in specific areas and are also adding many new age solutions to further enhance the security perimeter
When asked how he planned his career path to be a successful Head of IT & Security, Saurabh Gugnani, Head of Information Technology & Security at PeopleStrong, in an exclusive interview with CIO News, said, since the start of my professional journey way back in 2005, I was a part of the client security team and was managing US clients. Since then, I was driven towards security as my core and then working on that path since last 17 years, I have been fortunate to be a part of all the IT functions ranging from Helpdesk Support, Server Support, Wintel, Networks, Backup, and SOC and was leading these business units for many multinational companies. All this experience helped me a lot in laying the path for my journey as a successful Head of Information Technology & security.
When asked about challenges he faced in his career path and how he overcame them, he said, "The industry we are in is always full of challenges, and that's the life of an IT person. Every day is different." Every company you work for is different, and so are its business models and approaches. I have faced many challenges in various environments I have worked in, such as consulting, services, IT delivery, BPO, Fin-tech, and HR Tech, and all of these have kept me on my toes in my life, and to this day I always treat every day as my first day of work, which has helped me overcome them as I always give myself 200% and never shy away from failing, but always have a willingness to solve and move forward.
When asked about any cyber-attack or any security incident faced by his current organisation and how he tackled it, he said, as an HR Tech industry, we are constantly on the lookout for cyber-attacks and work hard to improve our cyber-attack surface on a daily basis. We have not been attacked by any cyber threat by God's grace and also because of the hard work we are putting in daily to ensure we understand the IOC and also learn from our logs correlation, we see what needs to be remodelled or enhanced and what's new which can create problems for us.
When asked how his organisation geared up in-terms of technology in the COVID times, he said, we were among the few in the industry who were 100% up and running fine from home before lockdown. Yes, we have invested a lot in technology and also cut down on silos in these areas, and we have worked a lot on the frameworks of ZTNA and ensuring FLOD design. We have on-boarded many technologies which are best in specific areas and are also adding many new age solutions to further enhance the security perimeter. We also have many solutions in terms of learning and collaboration which we provide to many industries in COVID to ensure people are connected and learning, and all this is done free of cost.
When asked about technology solutions and innovations he plans to implement in the post COVID era, he said, the next level of implementation is on-boarding more RPA to cut down on repetitive work. The other platforms are like on-boarding SAST and DAST solutions to ensure more secure code shipping to production and adding layers of MicroSegmenation. Other areas are to have a more microservices driven application stack to cut down the monolithic into small and agile frameworks
When asked about challenges faced by technology leaders today in a similar industry while implementing digital technologies, he said, the challenge is to on-board the leadership at certain times, but I feel the leadership has to be connected to the bigger picture in their language to make them understand the clear picture. Another issue I see is a lack of understanding at times, which is more of a siloed approach, so in order to be a successful leader, you must first understand business models, and only then can you break silos and have the best solution to implement in the right approach.
When asked how technology leaders can overcome the challenges faced, he said, technology leaders have to have a chair in the leadership group where they have to be upfront with all the latest industry trends and present the leadership with the challenges being faced to their solution and also with an approach to sometimes accept risks if we cannot mitigate them. The idea is to clear the air and make everyone connected with all the challenges. Then the leadership will see the prospective of delivery and will support.
When asked about best practices/industry trends/advice he would like to suggest to fellow technology leaders for their successful professional journeys, he said, my only advice is that you might have the best solution, but a solution is successful if the implementation is right. To ensure that, you have to do thorough scoping, and if that is done right, implementation is just a piece of cake. So, invest time in understanding the problem and then designing the solution to have a successful implementation.
He highlighted, I would like to end with an analogy that IT and security go hand in hand and it is just like security is flushing the security issues out. Then IT has to ensure there is no leakage in the pipes. So it's a proper amalgamation of these two functions that can drive success for an organisation.
Also read: CIO News interviews Shri Wangki Lowang, Minister (IT) of Arunachal Pradesh
Do Follow: CIO News LinkedIn Account | CIO News Facebook | CIO News Youtube | CIO News Twitter
About us:
CIO News, a proprietary of Mercadeo, produces award-winning content and resources for IT leaders across any industry through print articles and recorded video interviews on topics in the technology sector such as Digital Transformation, Artificial Intelligence (AI), Machine Learning (ML), Cloud, Robotics, Cyber-security, Data, Analytics, SOC, SASE, among other technology topics