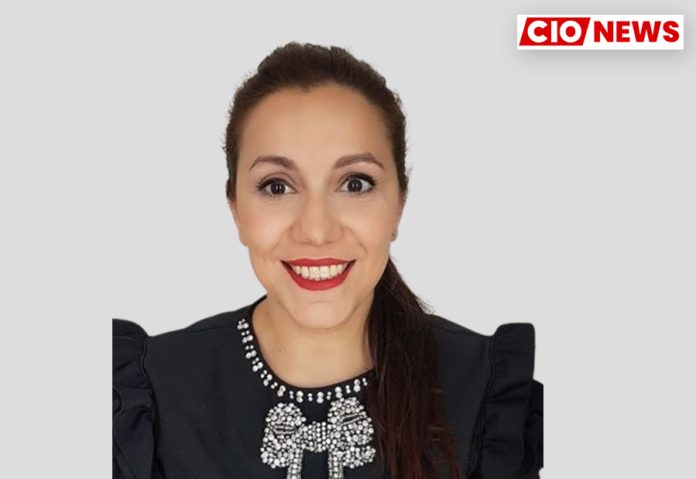 I knew that I wanted to move forward in cybersecurity and so I had to put in efforts by working a lot and persevering opportunities
This is an exclusive interview conducted by the Editor Team of CIO News with Siham Benhamidouche, MEA Cybersecurity Officer at Schneider Electric.
How did you plan your career path to be a successful technology leader?
My career was made by instinct. I knew that I wanted to move forward in cybersecurity, and to do so I made the most of the opportunities that were put in my path by working a lot and persevering in this way.
What challenges did you face in your career path and how did you overcome them?
What worried me the most was motherhood and being side-lined while I was on maternity leave. When I returned from my first maternity leave, I had a manager that didn't believe in me. Through perseverance, I've proved my legitimacy and my reliability. I've shown that those were my decisions to make, and that no one else was to decide for me.
Could you please tell us about any cyber-attack or any security incident faced by your current organisation and how you tackled it?
There are various types of incidents and cyber-attacks. We need to be prepared in case of a critical incident. I think that we set up strong processes: war rooms, defined playbooks, and fast stakeholders' identification. To maintain a continual improvement, we've also established debriefings after each attack. Recent ransomware attacks causing major impacts on critical infrastructure and compromises of source code exploiting sensitive data serve as a reminder that no industry is immune to cyberattacks.
How did your organisation gear up in terms of technology during the COVID times?
We handled it very well despite our company having such a large footprint with so many users. We were able to quickly set up a frame of technology and network to ensure that no interruption of service would happen. We didn't have any productivity slow down.
What technology solutions and innovations do you plan to implement in the post COVID era?
Prior to COVID, we were already on a cybersecurity learning journey, keeping pace with technology evolution and investing in digital innovation. Nevertheless, COVID was definitely an accelerator. While promoting the use of new capabilities, we implement privacy and security safeguards when using artificial intelligence (AI) or other digitally innovative systems.
What are the challenges faced by technology leaders today in a similar industry while implementing digital technologies?
Our biggest challenge is the quickness of digital implementation, which brings the promise of improved efficiency, productivity, and safety, but at the same time creates new sources of risks. This hyper-connectivity forces us to ensure an end-to-end safety level while the surface attack keeps growing. Another significant challenge we face is the need to attract, retain, train, and develop the right cybersecurity professionals as fierce competition and a chronic talent shortage in cybersecurity affect all industries.
How can technology leaders overcome the challenges they face?
They can overcome them by providing continuous up-skilling and formation for all employees, or by hiring external partners to guarantee a diversity of talents and thus create synergies. On top of that, I like the idea of pairing experts and more junior profiles together to catalyse the information sharing and face the diversity of roles and needs.
Any best practices, industry trends, or advice you would like to suggest to fellow technology leaders for their successful professional journey?
An inquisitive mind: Openness to learning new things every day. Perseverance: Things will get tough from time to time, so be prepared to stick with a career when you're having a bad week. Passion: It is the fuel you need to take you to the top. You may be the best, but you don't help yourself very much by being arrogant.
Any other points which you would like to highlight?
Cybersecurity needs a lot of diversity, so don't hesitate to jump in!
Also read: As a digital transformation leader, I focus on building value-generating engines that create a difference for our strategic customers
Do Follow: CIO News LinkedIn Account | CIO News Facebook | CIO News Youtube | CIO News Twitter
About us:
CIO News, a proprietary of Mercadeo, produces award-winning content and resources for IT leaders across any industry through print articles and recorded video interviews on topics in the technology sector such as Digital Transformation, Artificial Intelligence (AI), Machine Learning (ML), Cloud, Robotics, Cyber-security, Data, Analytics, SOC, SASE, among other technology topics