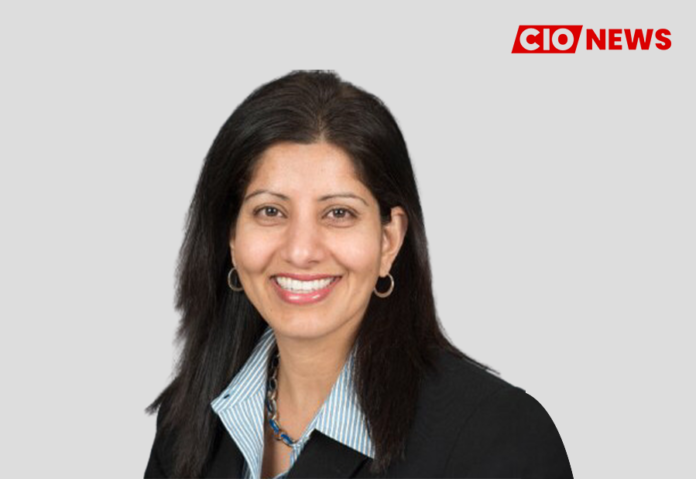 Every aspect of your digital transformation should be viewed through the lens of cyber risk and analysed with respect to cybersecurity issues, so you can make the right risk mitigation decisions for the business
This is an exclusive interview conducted by the Editor Team of CIO News with Saira Mohammed, Chief Security Advisor at Microsoft
Businesses are operating as integrated ecosystems with blurred boundaries among corporations, customers, suppliers, and partners. In addition, connections between people, devices, and data are ever-expanding with billions of open, shared, and accessible touchpoints.
The amount, complexity, scale, and impact of cybersecurity events are also growing. When everything is connected, a cybersecurity incident can affect an entire system, disrupting many economic and social activities.
Businesses are also adjusting to the constantly shifting work patterns, and hybrid work is here to stay. The shift to hybrid work, a rise in IT outsourcing, and the commercialization of cybercrime have created a heightened threat level, and no organisation is immune to this threat. Globally, the average cost of a data breach reached an all-time high of $4.35 million in 2022. Cybercrime has financial consequences in the form of regulatory fines, ransom payments, and data recovery costs. Consumer trust also declines by an average of 67% after a data breach.
As cyberattacks continue to grow in frequency and severity, executives and decision-makers across industries have become more informed about cybercrime and the need for increased investment to mitigate it. Unfortunately, many business leaders view cybersecurity as a technology issue and don't appear to fully understand the implications of a cybersecurity incident for business operations. I am highlighting three practical tips to help overcome this challenge by approaching security from a business perspective:
Focusing on critical business processes and data: It is important to identify mission-critical business processes and the interaction of data associated with those processes. Many organisations fail or struggle to identify mission-critical business processes and data, and sometimes they have a long list of identified critical business processes. I tend to use the "house on fire" analogy to help identify a handful of critical business processes for leaders to think about and consider. Once you have identified the critical business processes and the data, you can focus on maturing your cybersecurity capabilities to help protect your mission-critical business processes and data!
Communicating and collaborating with business leaders: It is critical to start communicating and educating the CEO and his/her team regarding cyber risk and how it affects not only your IT network but also your overall business. Every aspect of your digital transformation should be viewed through the lens of cyber risk and analysed with respect to cybersecurity issues, so you can make the right risk mitigation decisions for the business. In addition, cybersecurity risk should be viewed as not just about protecting your organisation but also being able to capture new opportunities. Initiatives that drive revenue and growth—new products, business models, markets, partnerships, and M&A activity—can also introduce cyber risk. You need to move forward with your eyes wide open so you can manage the tradeoffs between value creation and exposure to cyber risk. 
Focus on people, process, and technology: Many CISOs tend to lean more on technologies to solve cybersecurity challenges. Technologies and tools play a critical role. However, managing people and processes is more challenging than implementing technologies and tools. Taking the time to understand the impact the tools and technologies will have on people and processes plays a more critical role than the technologies and tools per se. It is critical to understand the effects of technology on people in order to effectively manage risk/reward balance and keep employees engaged in the workplace!
Also read: The field of technology is constantly evolving
Do Follow: CIO News LinkedIn Account | CIO News Facebook | CIO News Youtube | CIO News Twitter
About us:
CIO News, a proprietary of Mercadeo, produces award-winning content and resources for IT leaders across any industry through print articles and recorded video interviews on topics in the technology sector such as Digital Transformation, Artificial Intelligence (AI), Machine Learning (ML), Cloud, Robotics, Cyber-security, Data, Analytics, SOC, SASE, among other technology topics