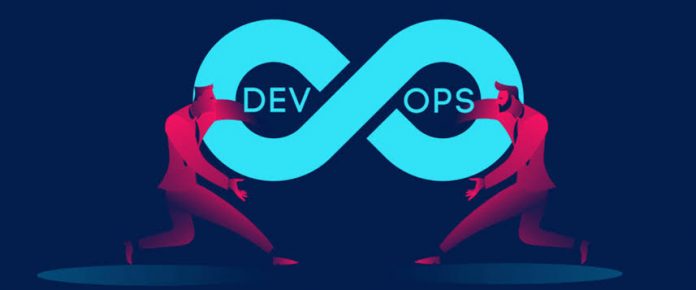 To enable faster and more stable solutions to keep up with the pace of the rapidly evolving global dynamics, financial institutions have no other way but to go the DevOps way
This is an exclusive interview conducted by Santosh Vaswani, Content Writer & Editor at CIO News with Govind Kumar, DevOps Architect & migration Head at Axcess IO on the benefits of DevOps for the banking and financial industry
When asked him how the banking and financial industry could benefit from DevOps in 2022, Govind Kumar, DevOps Architect & Migration Head at Axcess IO, in an exclusive interview with CIO News said, entailing working philosophies and tools that sync software development and IT operations, DevOps (a portmanteau of development and operations) fosters high application/software quality and availability. DevOps proves to be ideal for developing and managing complex applications pertaining to financial institutions such as banks and insurance carriers. In the Indian financial services market that is increasingly becoming mobile-first—accelerated massively by the Covid pandemic and 'Digital India' Government policies—banks and financial institutions need to attain a level of service prowess comparable to their app-first competitors, who have strong VC backing.
After all, users flock towards inherently convenient offerings that deliver a seamless user experience. DevOps, in many ways, can be regarded as the backend engine that enables these. The pandemic has also made the need for DevOps more imperative because of the decentralized and proactive manner in which it facilitates software development, maintenance and operations. Furthermore, the pro-cloud nature of DevOps enables not only the IT software development teams but also the 'users,' i.e. the financial institutions' workforce, to work remotely in a secure manner.
Although financial institutions did adopt fin-tech innovations to better serve their customers with, say, personalization, and improved customer experience, many entities have been rather reluctant to embrace DevOps, which is foundational to holistic digital transformation. Again, the reasons pertain vastly to the legacy ways that most banking and financial institutions in the country continues to operate, he said.
When asked how DevOps can address the historical challenges of banking and financial Institutions, he said:
Replace Legacy Systems and Monolithic System Architectures:
Most banks and financial institutions depend heavily on their existing legacy systems. This creates a significant roadblock for their digital transformation process. Besides, they are still stuck with conventional processes of conducting routine activities like patch management, incident management, and inventory management. Moreover, their monolithic systems architectures entail fault intolerances, frequent downtimes, high-risk deployment, and unnecessary modularity, to name a few. All these hinder data accessibility and availability, which is crucial for attaining next-generation operational seamlessness for workforces, workflows and consumers.
Migrating to major and trusted clouds like AWS to embrace DevOps will make data accessible from anywhere, anytime. Banks can also enjoy the benefits of migration programs like AWS' Migration Acceleration Program, a comprehensive and proven cloud migration program. With DevOps, financial institutions can automate processes like patch management, event management, and other routine activities, which will give them the ability to serve customers better. On the other hand, it will help reduce the operational load on employees in doing repetitive and redundant tasks, and help them focus better on other critical issues. DevOps/Cloud-related tools like Docker, Kubernetes, Elastic Container Service, and server less solution modalities can help financial services organizations break their operational siloes and unlock functional cohesiveness. This is something that monolithic systems architectures could never deliver.
Minimize Security Risks for Good:
Traditional banks are subjected to various physical security threats, from mismanagement of physical documents, to risks associated with storing data on-premise. And it is high time that they find a solution to secure their data. Data security has always been a concern among financial institutions, especially when it comes to digital transformation. To this end, weaving security practices into DevOps—resulting in the popular DevSecOps paradigm—ensures complete security integration across the continuous development (CD) pipeline. Besides, major public cloud providers like AWS have secured data centre with access control so that companies can trust them with their customer's sensitive data.
Ensure Strict Adherence to Compliance:
It's a no-brainer that the banking and financial industry deals with tons of sensitive data. Although banks and other players in the space recognize that digital transformation is the way forward, they need to ensure strict compliance to data security and other mandates. For instance, financial institutions need to follow RBL Guidelines on Banking Data Protection. They also have to fulfil ISO requirements, PCI DSS compliance, CIS Benchmark Related compliances, etc. As such, many regard DevOps adoption could compromise their compliance adherence. However, several compliance-related tools are available in the market, such as Artifact, AWS Audit Manager, KMS, Security Hub, AWS Config, Systems Manager, Inspector, IAM, etc., that can help companies manage all compliance formalities in a centralized manner.
Case Study: A Financial Institution's DevOps Success Story:
Let's look at how Axcess.io helped a leading fin-tech company and a well-recognized platform that provides working capital to businesses of all sizes—leverages DevOps and benefit from it.
The fin-tech company manages the release for more than 50 applications and 100 micro-services operating 24/7. To avoid downtime and ensure quality is not compromised with every release, the company needs to execute, run, and automate the entire development and deployment process. This meant they required a release pipeline incorporated with seamless auto-scaling.
Developing a solution to address this complexity had several challenges:
Enabling a push-button deployment through either right-branching or single window.
Automation of the pipeline with minimum disruption
Maintaining seamless load balancing with traffic flow, running auto-scaling and deployment in tandem
The fin-tech company embraced a DevOps approach to solve its problem. Through this, the CI/CD pipeline has improved the speed of releases and greatly improved release quality. Today, over 100 releases are deployed in 20 applications every quarter. It has virtually eliminated any downtime during the releases.
Read the complete case study here.
Conclusion: 2022 ought to be the 'DevOps year' for India's Banking and Financial Services Industry:
Internationally, 2021 saw 93 per cent DevOps adoption across the financial services industry.
The fundamental attributes of DevOps, like continuous development, enhanced security, and quality service delivery, enables better functioning of financial institutions. One of the fundamental essences of DevOps is process automation to reduce the go-to-market time. Automation of tasks across process chain or software delivery cycles not only minimizes time but also saves costs, optimizes resource utilization, and improves product quality. Moreover, DevOps practice brings different teams together, encouraging collaboration and knowledge sharing. In short, it helps establish a highly efficient internal system in place, and it's high time that India's financial services industry, assisted by cutting edge cloud technology solution providers like axcess.io, embrace DevOps novelties.
As financial institutions aim to be more responsive to the growing customer demands while adhering to all the compliance regulations, more and more financial intuitions are turning to DevOps. To enable faster and more stable solutions to keep up with the pace of the rapidly evolving global dynamics, financial institutions have no other way but to go the DevOps way.
Also read: CIO News interviews Shri Wangki Lowang, Minister (IT) of Arunachal Pradesh
Do Follow: CIO News LinkedIn Account | CIO News Facebook | CIO News Youtube | CIO News Twitter
About us:
CIO News, a proprietary of Mercadeo, produces award-winning content and resources for IT leaders across any industry through print articles and recorded video interviews on topics in the technology sector such as Digital Transformation, Artificial Intelligence (AI), Machine Learning (ML), Cloud, Robotics, Cyber-security, Data, Analytics, SOC, SASE, among other technology topics.