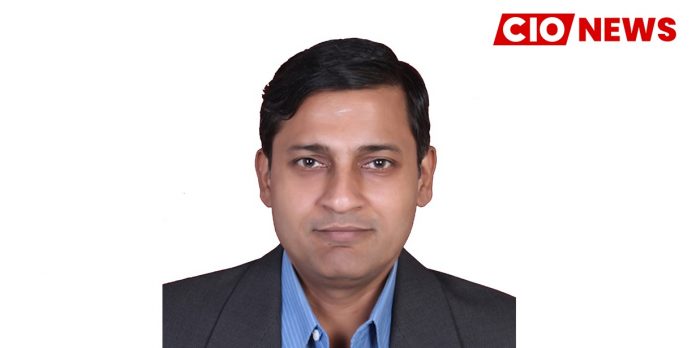 Career progression happens over time and therefore it is important to evaluate your progress once a year as it can help measure the progress made and results achieved
This is an exclusive interview conducted by Santosh Vaswani, Content Writer & Editor at CIO News with Shyam Krishnamurthy, Head of Engineering (Country Head of AirAsia Digital) at AirAsia, on his Professional Journey
When asked how he planned his career path to be a successful Head of Engineering, Shyam Krishnamurthy, Head of Engineering (Country Head of AirAsia Digital) at AirAsia, in an exclusive interview with CIO News said, during the formative years of my career the goal was to learn and work on a variety of technologies. I started work when there was no internet around and in my career spanning more than two and half decades, I have seen unbelievable revolutions and transformations in technology. My philosophy has always been to give everything to the work you do and sooner or later results will follow. I have been blessed with some incredible managers who have guided and mentored me and I owe my success to them. At work, opportunities knock your way all the time, grabbing those opportunities and making good on your commitments is the single most important thing to progress in your career. My career progressed slowly but steadily, I spent enough time being a developer, middle manager, and now in senior management. I am thankful to God that some of the bets I took along the way worked out.
When asked about challenges he faced in his career path and how did he overcome them, he said, I started my career in the US, and honestly, my initial goal was to work hard and get permanent residency. Over the years, I started to set some objectives and worked on a plan to move along in my career but things did not go the way I wanted them to be at the beginning. I lost my job during the Dotcom bubble in the US. The most important thing is not to get frustrated if things do not go according to your plan. Introspect the failure and understand what could have been done differently and start all over again with renewed focus. I got tremendous support from my family and well-wishers and that helped me keep my focus. Each individual has different time scales for Career progression. Career progression happens over time and therefore it is important to evaluate your progress once a year as it can help measure the progress made and results achieved.
When asked about challenges faced by technology leaders today in a similar industry while implementing digital technologies, he said:
The Airline Industry has been affected by the Pandemic and most of our planes were grounded. This was something no one anticipated. Guarding your business against these once-in-a-century situations is super challenging and only a few strong organizations will survive. We could only survive this Pandemic because of our strong management team and super energized AllStars (AirAsia employees are called AllStars).
Product Innovation, cutting-edge technologies, and new-age Apps can disrupt and throw organizations out of business, so adopting and adapting to constant change and market needs is something we need to do all the time.
The biggest challenge in the last couple of years has been the ability to attract and retain the right talent in an era of extremely competitive compensation structures.
When asked how technology leaders can overcome the challenges faced, he said:
Hire people who are aligned to the organization's vision and are the go-getters with lots of energy and a can-do attitude.
Organizations that innovate and develop products understanding customer and market needs will remain competitive. Invest time and resources to innovate, conduct market research and talk to customers often to understand their needs.
Attracting and retaining talent is something that is key to the success of an organization. Besides an attractive and competitive salary structure, I believe that employee stock options are a very important tool that helps to attract and retain talent for the long term.
When asked about best practices/industry trends/advice he would like to suggest to fellow technology leaders for their successful professional journeys, he said:
I am a big proponent of nurturing, mentoring, and growing the team organically. Keeping the team together and providing them psychological safety will go a long way as it promotes stable teams that can collaborate better and get things done.
The road to success is a long one with a lot of ups and downs. Leaders operate with a sense of urgency but at the same time, they also need to exhibit patience when and where it is required.
Failures are great introspective opportunities and a learning experience. I have failed several times in my career but was fortunate enough to pick up from where I fell. Every failure gave me immense learning that was useful for my new endeavours.
Maintain a positive attitude. Positivity motivates and brings the best out of individuals.
He further highlighted the big themes he focuses on:
People– Hire, nurture and grow People.
Customer– Talk to your customers often and build products that solve their problems. Evolve the product by continuous iteration and innovation.
Culture– Create an environment that is resilient to constant change and that supports continuous improvement & learning.

Also read: CIO News interviews Shri Wangki Lowang, Minister (IT) of Arunachal Pradesh

Do Follow: CIO News LinkedIn Account | CIO News Facebook | CIO News Youtube | CIO News Twitter
About us:

CIO News, a proprietary of Mercadeo, produces award-winning content and resources for IT leaders across any industry through print articles and recorded video interviews on topics in the technology sector such as Digital Transformation, Artificial Intelligence (AI), Machine Learning (ML), Cloud, Robotics, Cyber-security, Data, Analytics, SOC, SASE, among other technology topics.