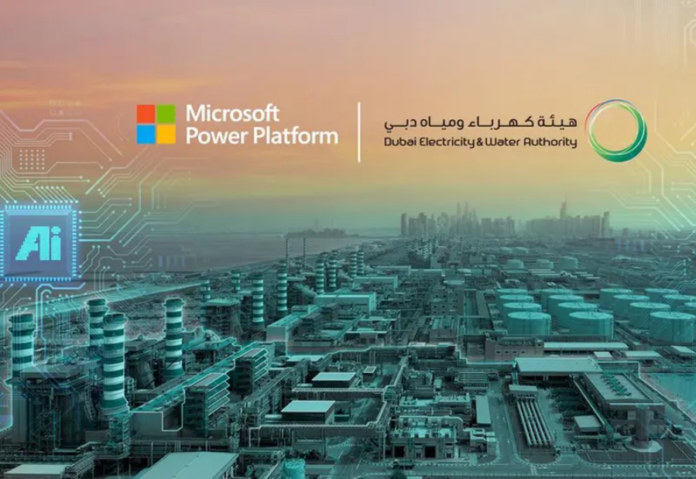 DEWA has adopted Microsoft Power Platform and its AI-powered tool, Copilot.
Dubai, UAE: Dubai Electricity and Water Authority (DEWA) has adopted Microsoft Power Platform and its AI-powered tool Copilot. The move is part of DEWA's efforts to utilise the latest global technologies in all areas and benefit from the capabilities of generative AI to enhance DEWA's digital transformation. Copilot will assist software developers at DEWA in building smart programmes and applications that support DEWA's operations more smoothly and efficiently by utilising generative AI tools.
"We work to develop DEWA's digital channels using the latest disruptive technologies of the Fourth Industrial Revolution and generative AI tools. This aligns with the vision of His Highness Sheikh Mohammed bin Rashid Al Maktoum, Vice President and Prime Minister of the UAE and Ruler of Dubai, to make Dubai the smartest and happiest city in the world. Adopting the Microsoft Power Platform Copilot is part of our efforts to utilise AI in all our services and operations. DEWA invests in its digital infrastructure to enhance the digital transformation to promote stakeholders' happiness and provide value-added advanced digital services," said HE Saeed Mohammed Al Tayer, MD & CEO of DEWA.
The Copilot supports developers and programmers in writing code and developing applications. It understands the context of the code being written and provides suggestions and guidance to programmers during the programming process, in addition to tips on how to format code and correct errors to speed up the development process.
Also read: How does a unified mechanism in the banking operations help in customizing customer interest through various services?
Do Follow: CIO News LinkedIn Account | CIO News Facebook | CIO News Youtube | CIO News Twitter
About us:
CIO News, a proprietary of Mercadeo, produces award-winning content and resources for IT leaders across any industry through print articles and recorded video interviews on topics in the technology sector such as Digital Transformation, Artificial Intelligence (AI), Machine Learning (ML), Cloud, Robotics, Cyber-security, Data, Analytics, SOC, SASE, among other technology topics.