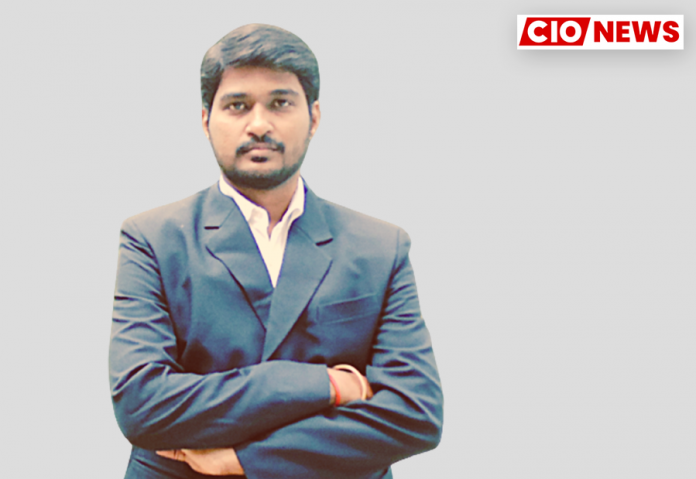 The youth can be digitally empowered by learning about free online learning platforms such as Coursera, edX, and Udemy
When asked what digital literacy is and why it matters, Nagendran Ponnan, DGM-IT at The Ramco Cements Limited, in an exclusive interview with CIO News, said, "Digital literacy has only become a relevant term in the last few years." If we go back 20 years, I'm sure there was no such thing as digital literacy. I believe that digital literacy is the quantifiable measure of a person's ability to navigate the information space, such as using digital technology to solve problems or access new information.
In the 21st century, digital literacy is a key skill that all students must have in order to be successful. As an educator, it's your responsibility to give your students the tools and knowledge they need to navigate the digital world.
When asked about his views on digitally up-skilling the youth in the post-COVID era, he said that we should be thankful for the COVID-19 pandemic. It brought about huge behavioural changes in society. Many traditional companies adopted the work-from-home culture, and even daily wage workers and retired people started to use electronic devices and access the internet in their day-to-day lives. There are so many positive behavioural changes that have happened. Of course, there are some negative sides too, such as moonlighting.
As an IT leader, I recommend using this opportunity to upskill your knowledge digitally. It will give you more time and space to learn new things. However, living in a digital environment for a long time can affect your concentration. So be careful of this.
When asked how the youth can be digitally empowered, what kind of exposure and engagement opportunities in the educational curriculum educational institutes can implement to raise the interest of youths to up-scale their digital skills, he said, "The youth can be digitally empowered by learning about free online learning platforms such as Coursera, edX, and Udemy." These courses are free and teach skills that they can apply immediately to get better jobs or to start an online business. The youth must also be taught that they are responsible for their own success. It is easy to sit back and blame the government, but the truth is that there is a lot of help, resources, and information available online, and they can make a significant difference in their lives if they take the initiative.
We know that where there is a crowd, there is a thief. So I feel the only thing that educational institutes should include in their curriculum is how to use the internet safely to get the information they want. This should help them to know the difference between a virus and a worm and whether it is safe to open an attachment received in an email. They should know the importance of creating strong passwords and using dual-factor authentication on all accounts with private data.
When asked if it should become a must for schools, colleges, and other educational institutes to conduct workshops or crash-courses programmes to drive the importance of technology for businesses, he said, "There are two types of approaches when it comes to the consumption of technology: application consumption and application production."
For application consumption, students should have digital literacy. This means workshops and crash courses teaching how to use the internet safely and the basics of cybersecurity should be mandatory at the school level. However, for some, application production is more of an interest-based learning experience. It applies to those who want to start their career in information technology. So, it should not be mandatory for all students.
When asked about his advice for youth considering their career in the technology industry, what should they know about the industry before starting their career, what challenges they could face and how they could overcome the challenges, he said, "Information technology is constantly evolving—what is popular now may be completely outdated in a matter of years." This is why it's important to continually upskill your knowledge if you want to stay ahead of the curve and make a name for yourself in this industry.
Also read: How to Build an OT Cyber Security Program
Do Follow: CIO News LinkedIn Account | CIO News Facebook | CIO News Youtube | CIO News Twitter
About us:
CIO News, a proprietary of Mercadeo, produces award-winning content and resources for IT leaders across any industry through print articles and recorded video interviews on topics in the technology sector such as Digital Transformation, Artificial Intelligence (AI), Machine Learning (ML), Cloud, Robotics, Cyber-security, Data, Analytics, SOC, SASE, among other technology topics