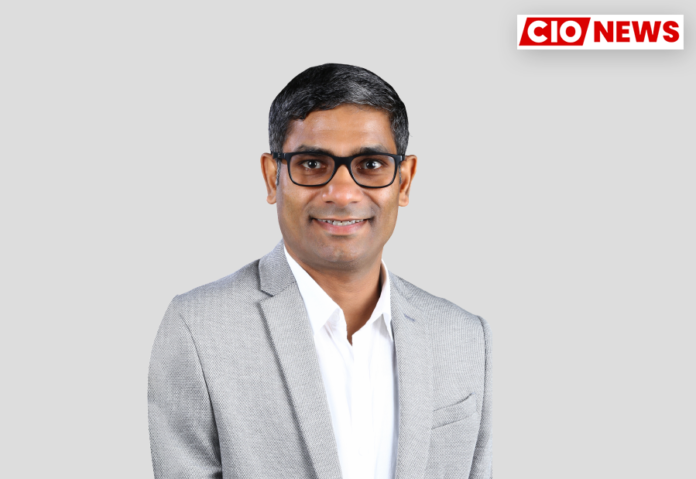 Digital literacy is no longer an option, but will become a basic, fundamental skill to be had
This is an exclusive interview conducted by the Editor Team of CIO News with Venkateswaran Krishnamoorthy, President, Innovation and Consulting at Motiveminds Consulting Pvt Ltd
What is digital literacy, and why does it matter?
Simply put, digital literacy is the ability to comprehend and integrate the vast sources of information available across different digital platforms as well as have the ability to create digital content. It is also the ability to interpret this information in the right context and have an understanding of online and digital safety.
In an increasingly digital world, where even some of the most basic human transactions (schooling and education, buying and selling, reading books, making friends, etc.) are now being carried out on digital platforms, digital literacy is no longer an option, but will become a basic, fundamental skill to be had.
As an IT leader, what are your views on digitally upskilling the youth in the post-COVID era?
COVID, one of the most monumental life-changing events that our generation has seen, has resulted in organisations needing to fast-forward their technology adoption by many years and hire qualified talent to lead this change in their organizations. Organizations are increasingly looking to technology to digitise their processes, establish a better connection with their customers through digital channels, and leverage data to gain insights to go one-up on their competition.
The above has clearly exposed the skill shortage problem in emerging tech areas such as cloud, AI, automation, data science, cybersecurity, etc. While there is a shortage of qualified talent, there is also a significant cost increase for skilled talent. A study by NASSCOM shows that India is thought to have a requirement of about two million jobs by 2025, but there are only roughly six lakh competent workers in this field.
The only way to close the skills gap and fulfil the growing demand for technology talent is to upskill the youth entering the workforce in the above areas to meet the digital demand. There will have to be structured interventions by leading OEMs to build this capability at the grass-roots level. Along with technology up-skilling, the youth also need to be cross-trained on soft skills around effective communication, critical thinking, problem-solving, adaptability to different environments, etc.
How can the youth be digitally empowered? What kind of exposure and engagement opportunities in the educational curriculum can educational institutes implement to raise the interest of youths in upgrading their digital skills?
Experiential internship programmes integrated into the educational curriculum will help students understand the connection between academics and their application to real-world problems. Witnessing the application of technology to solve real-life problems such as access to healthcare, financial inclusion, or increasing agricultural yield, or to solve corporate problems such as finding new digital business models or cost optimization, can help create the required excitement and help raise the interest of the youth in upskilling their digital skills.
Should it become a must for schools, colleges, and other educational institutes to conduct workshops or crash-course programmes to drive home the importance of technology for businesses?
As I mentioned earlier, it is beneficial to make it experiential for the students so that the impact of technology on business, government, or other social sectors can be seen firsthand. Yes, whether through workshops, crash courses, or short project-based stints, it will be extremely beneficial in developing both understanding and interest in how technology helps businesses scale or solve pressing problems.
As an IT leader, what advice would you give to the youth considering a career in the technology industry? What should they know about the industry before starting their career? What challenges they could face in and how do they overcome the challenges?
The technology industry is a great place to be and is full of opportunities for personal and professional growth and learning. My advice to the youth is to experiment and learn as much as possible during their early years to really identify the space that they want to play in. As a result, they will be able to specialise in 1-2 areas and become deep subject matter experts. Acquiring experiences across technologies and different types of domains
As they enter the industry in these times, it is important to understand that rapid change and evolution are the rule. It's both an opportunity and a challenge. As a result, the ability to re-skill and up-skill, as well as having an adaptable mindset, will be critical for career advancement.
Also read: Technology leaders are meant to run, operate, change, improve, and grow the business
Do Follow: CIO News LinkedIn Account | CIO News Facebook | CIO News Youtube | CIO News Twitter
About us:
CIO News, a proprietary of Mercadeo, produces award-winning content and resources for IT leaders across any industry through print articles and recorded video interviews on topics in the technology sector such as Digital Transformation, Artificial Intelligence (AI), Machine Learning (ML), Cloud, Robotics, Cyber-security, Data, Analytics, SOC, SASE, among other technology topics