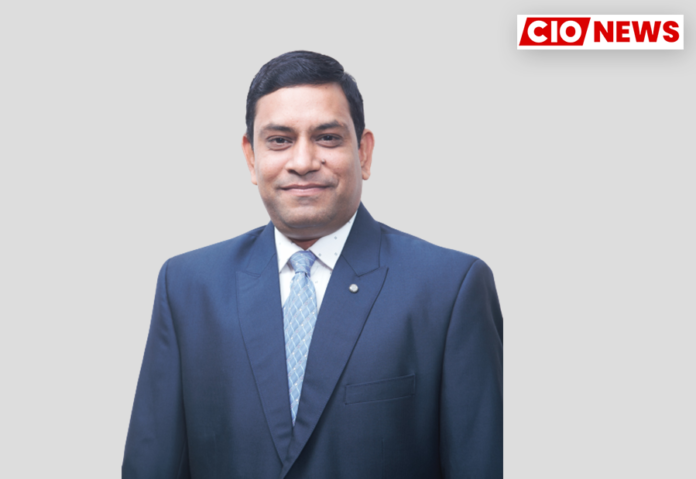 It is important that educational institutes must introduce new subjects on digital literacy for the youth to take advantage and build their careers
This is an exclusive interview conducted by the Editor Team of CIO News with Sanjeev Jain, CIO at Integreon on Youth Digital Empowerment.
With digital literacy skills, students can move beyond a process-oriented understanding of technology and creatively apply digital resources to their original work. These skills build upon the traditional concept of literacy and support students in using critical thinking skills. In the modern world, this is becoming increasingly important as the Internet and digital technology are slowly becoming an essential component of many people's lives. As time goes on, more and more people are getting online and utilising these technologies in their everyday lives, whether for work or at home.
The COVID-19 pandemic is the most significant health crisis that the world has faced in the past 80+ years. It has disrupted our way of living with exceptional uncertainties in our daily lives, including how we work and learn. Education and training institutions struggled to achieve timely compliance with physical distancing measures to restrict the spread of the pandemic and to switch from face-to-face training to distance learning. In my personal view, it is important that every educational institute, including schools and colleges, must introduce new subjects on digital literacy so that youth can take advantage of this and build their careers. Digital upskilling will undoubtedly assist youth in developing current knowledge and becoming successful business leaders.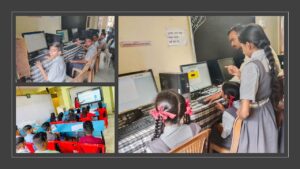 In the present scenario, the physical file movements, the paperwork, and the manual responses are time-consuming processes. It is important for private, public, healthcare, education, judicial services, grievances and issues etc. to be accessible online. This will certainly attract and empower youth to gain more knowledge through digital courses.
The upskilling experience involves learning how to think, act, and thrive in a digital world that is sustainable over time.
I have highlighted below key skills that are very important for students to learn.

Key benefits of educational technology:
Makes Students more engaged and helps them retain information.
Possesses multiple learning styles.
Encourages collaboration.
Provides instant feedback for teachers.
Prepares Students for the future.
A useful first step for any school system to determine whether it should invest in educational technology is to diagnose its:
Specific needs to improve student learning (e.g., raising the average level of achievement, remediating gaps among low performers and challenging high performers to develop higher-order skills).
Infrastructure to adopt technology-enabled solutions (e.g., electricity connection, availability of space and outlets, stock of computers, and Internet connectivity at school and at learners' homes).
Capacity to integrate technology into the instructional process (e.g., learners' and educators' level of familiarity and comfort with hardware and software, their beliefs about the level of usefulness of technology for learning purposes, and their current uses of such technology).
There is no single "Ed-tech" initiative that will achieve the same results everywhere, simply because school systems differ in learners and educators, as well as in the availability and qualisty of materials and technologies. Instead, to realise the potential of educational technology to accelerate student learning, technology has the potential to modernise the traditional teaching and learning processes. It can eliminate the hurdles to education imposed by space and time and dramatically expand access to lifelong learning. Students no longer have to meet in the same place at the same time to learn together from an instructor.
However, to realise fully the benefits of technology in the education system and provide authentic learning experiences, educators need to use technology effectively in their practice. Furthermore, education stakeholders should commit to working together to use technology to improve American education. These stakeholders include leaders; teachers, faculty, and other educators; researchers; policymakers; funders; technology developers; community members and organizations; and learners and their families.
Technology-enabled learning environments allow less experienced learners to access and participate in specialized communities of practice, graduating to more complex activities and deeper participation as they gain the experience needed to become expert members of the community.
Also read: Technology projects are all about people
Do Follow: CIO News LinkedIn Account | CIO News Facebook | CIO News Youtube | CIO News Twitter
About us:
CIO News, a proprietary of Mercadeo, produces award-winning content and resources for IT leaders across any industry through print articles and recorded video interviews on topics in the technology sector such as Digital Transformation, Artificial Intelligence (AI), Machine Learning (ML), Cloud, Robotics, Cyber-security, Data, Analytics, SOC, SASE, among other technology topics