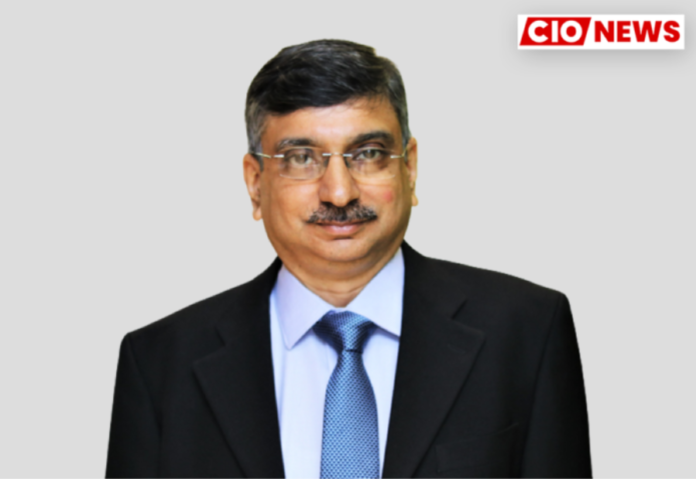 Universities or educational institutes can partner with industries or industry associations to design digital courses
This is an exclusive interview conducted by the Editor Team of CIO News with Vinayak Muzumdar, Partner (Chief Information Officer and Chief Confidentiality Officer) at Deloitte
What is digital literacy and why does it matter?
Digital literacy is the ease with which a person can operate digital devices to perform activities like navigation, search, purchases, service, communication, commercial transactions, collaboration, etc.
A person need not be tech savvy to be digitally literate. The ability to use and explore digital systems, which open up a plethora of possibilities, is critical to being a member of the global community.
As an IT leader, what are your views on digitally up-skilling the youth in the post-COVID era?
Because of digitization, a major part of our economy survived during COVID, when the entire county was under lockdown. Just imagine what would have happened if the COVID pandemic had hit us during the pre-digital era.
Millennials and especially Gen Z were born in the computerised and digital era. Unlike their grandparents, they do not have any reservations or fear about engaging with digital devices. Due to the wide availability of affordable devices as well as data, even youth from less privileged backgrounds have familiarity with mobiles and other digital devices. Hence, we do not need to teach them how to use digital devices like we sometimes need to with older generations. However, there are some nuances associated with digital transactions that are important to be aware of. A basic understanding of cyber security, privacy, community business ethics, and IT laws is a must.
The digital world reflects the realities of the physical world, so one can draw a parallel between the two. The digital world opens a vast set of opportunities for business, for learning, and for networking. So today's youth should be acquainted with this vast potential to help them upgrade their knowledge and skills and use it for betterment. I would like to see a lot more young people take advantage of digital skills to become entrepreneurs, as it involves minimal investment to kick-start a small venture. We need more entrepreneurs and innovators to reach the goal of a $5Tn economy by 2027.
How can the youth be digitally empowered? What kind of exposure and engagement opportunities in the educational curriculum can educational institutes implement to raise the interest of youth in up-scaling their digital skills?
Many school boards now include computers or information technology in their curriculum. But course content is focused on understanding computer architecture and programming languages. Although this may pique the interest of some in pursuing a career in computer science or software development, it is of no use to the average student. One needs not know the internals of a turbine engine or distribution transformer to use electricity.
Instead, the course should focus on the application aspect of digital technology.
Furthermore, data and device security, basic troubleshooting and configuration, digital ethics, digital money, and the benefits and drawbacks of social media and other collaboration technologies can be emphasized. Ethics in technology is an emerging field. The purpose, of course, should be to impart training on how to become a responsible digital citizen.
A digital curriculum cannot be solely theoretical. It should be supplemented by practical lessons. However, many schools in India struggle to provide basic amenities to students. Building digital labs is unaffordable for these schools, and public-private partnership in this scenario will help. Digitally equipped youth will be a great asset to organizations, whether it is the government or the private sector.
Should it become a must for schools, colleges, and other educational institutes to conduct workshops or crash-course programmes to drive home the importance of technology for businesses?
Colleges and educational institutes should develop digital courses that are relevant to their areas of specialization. Engineering schools, for example, cannot avoid teaching their student's core IT and programming languages. However, the focus of healthcare or law colleges could be different, and their digital courses should be more attuned to their profession. Similarly, curricula in agriculture, logistics, fashion design, and machine operations can include relevant digital content and skills required for the profession. Universities or educational institutes can partner with industries or industry associations to design digital courses.
As an IT leader, what advice would you give to the youth considering a career in the technology industry? What should they know about the industry before starting their career? What challenges could they face, and how do they overcome them?
Unless one has an appetite for continuous learning and a passion for technology, he or she should not select technology as a profession. Technology is all about either providing solutions to real-life problems or making life easier. The expectation of a tech professional is to have an expert level of knowledge in one or two technological areas and a good understanding of allied technologies. In addition, domain knowledge is important. Only then is the professional equipped to provide solutions. He or she should have the ability to start work in ambiguity. If they are working with cutting-edge technology, they need to explore their own path or solution as there are no proven ways. Courage to experiment, curiosity, risk-taking, and empathy for clients or team members are very important characteristics.
Many in the IT industry work for extended hours as there is a dearth of highly skilled technology professionals globally. Balancing work-life, staying motivated and not getting fatigued are big challenges. For those who work on offshore projects, getting one's body clock adjusted to multiple time zones is not easy.
You can plan your long-term career in other industries that are not changing fast. However, changes in technology are exponential and sometimes cataclysmic for some. Hence, technology professionals should develop agility, adaptability, a commitment to learning, and resilience.
Many technology professionals focus on the hard aspects of technology and ignore other soft skills. To succeed, one needs to develop skills beyond technology. Developing skills like executive presence, mentoring, networking, collaboration, conflict management, and decision-making will definitely put IT professionals on an accelerated career path.
Also read: Tech leaders are the advocates for the board and CXOs
Do Follow: CIO News LinkedIn Account | CIO News Facebook | CIO News Youtube | CIO News Twitter
About us:
CIO News, a proprietary of Mercadeo, produces award-winning content and resources for IT leaders across any industry through print articles and recorded video interviews on topics in the technology sector such as Digital Transformation, Artificial Intelligence (AI), Machine Learning (ML), Cloud, Robotics, Cyber-security, Data, Analytics, SOC, SASE, among other technology topics