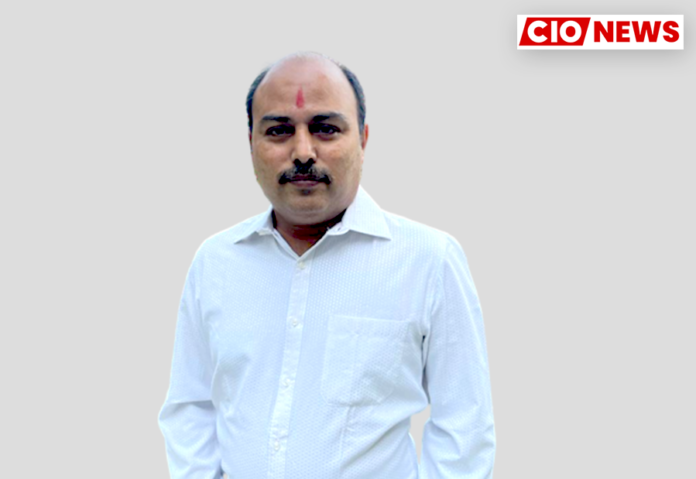 Incorporate new technology into the organization, which helps to produce faster and gives errorless results
This is an exclusive interview conducted by the Editor Team of CIO News with Manish Chandegara Group CIO at CERA Sanitaryware Ltd.
How did you plan your career path to be a successful Group CIO?
Be ready to expect new innovations.
Be an Effective Communicator.
Be emotionally intelligent.
Be a Champion of Creativity and Innovation.
Be a Data Strategist.
What challenges did you face in your career path and how did you overcome them?
I did not face many challenges.
Remain positive.
Admit it when you need help. There will be times when you will need to ask for help.
Look at the challenge from all sides.
Know when to delegate.
Set small goals.
Job search challenges.
Difficulties with new hires
Challenges after receiving a promotion.
Could you please tell us about any cyber-attack or any security incident faced by your current organisation and how you tackled it?
Recently, I accepted the friend request from my friend. I received a money transfer request as he was stuck on some issue. I called him and tried to find out the real picture. That was done by a hacker, as my friend was in an office and someone had opened an account in his name and sent a request to me. Many people like me were requested by a friend. I suggest he raise a complaint about cybercrime.
How did your organisation gear up in-terms of technology in the COVID times?
Initially we had daily calls and then WhatsApp, but that was time-killing and not updated all the time, so finally we decided to move to some virtual platform like Microsoft Team, which we use for the entire company's daily production meeting. We had HOD meetings, staff meetings, and even a live integration of our company boiler opening too on the same day.
We also started virtual inspection for products as well as V-call for customer selection.
What technology solutions and innovations do you plan to implement in the post COVID era?
We have implemented the MS team, and the setup of a camera and pad for virtual inspection.
What are the challenges faced by CIOs today in a similar industry while implementing digital technologies?
The most difficult issues are user acceptance, training, and budget.
How can CIOs overcome the challenges they face?
Educating users' level on a regular basis.
Keep your IT team and yourself up to date on the latest technology, and consult with a technical expert.
Any best practices, industry trends, or advice you would like to suggest to fellow CIOs for their successful professional journey?
Keep upgrading yourself on the technical front. As well, always be ready with ROI or any investment you are asking (requesting) to Management. Let's discuss cyber awareness and the results of missing cyber policy in the organization.
Any other points which you would like to highlight?
Always be ready to face any technological challenge and try to incorporate new technology into the organization, which helps to produce faster and gives errorless results.
Also read: Tech leaders are the advocates for the board and CXOs
Do Follow: CIO News LinkedIn Account | CIO News Facebook | CIO News Youtube | CIO News Twitter
About us:
CIO News, a proprietary of Mercadeo, produces award-winning content and resources for IT leaders across any industry through print articles and recorded video interviews on topics in the technology sector such as Digital Transformation, Artificial Intelligence (AI), Machine Learning (ML), Cloud, Robotics, Cyber-security, Data, Analytics, SOC, SASE, among other technology topics