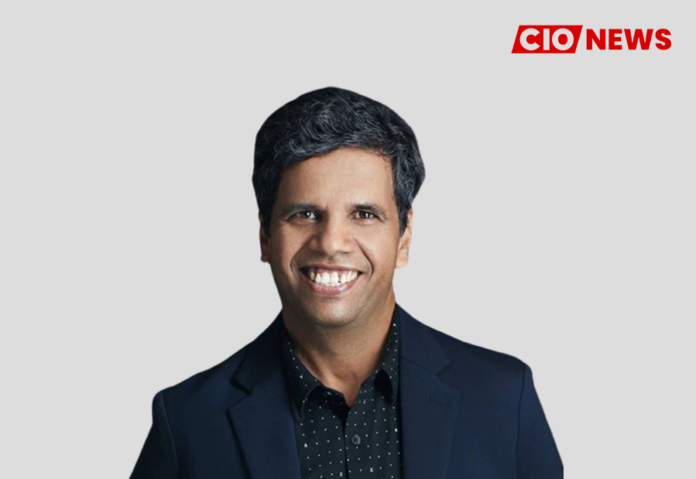 In order to survive this digital era, youth will have to be geared up and educated.
This is an exclusive interview conducted by the Editor Team of CIO News with Sandeep Kulkarni, VP Engineering & Country Head at Medallia
What is digital literacy, and why does it matter?
In simple words, digital literacy means having the knowledge to access loads of information available on various digital platforms. Today, in this world, we are all very well connected through the Internet. There is plenty of information available on the net, but one has to know where to look for what. Because of the detailed information available on various digital platforms at your fingertips, most buyers have as much knowledge about the product or service as the seller, if not more.
As an IT leader, what are your views on digitally upskilling the youth in the post-COVID era?
In India, with the digital revolution, the Internet has reached almost every corner, including many villages. In September this year, I spent two weeks in Parvati Valley in Himachal Pradesh, in the mountains of the Himalaya. I was working from there; every village in that part of the Himalaya has a BSNL fibre network, and all homestays provide sustained Internet connectivity through Wifi. I only spent 117 rupees in cash there; the rest of the payments were made via UPI (cash payments were only made once to a porter who didn't even have a phone). So as you see on the Internet, UPI has reached every village, the Indian government is much focused on digitization, and as you may be aware, India had the best tracking system for vaccination during the COVID era; we were ahead of many western countries too. Not just government applications, but everything will be linked in the future, and we will give birth to these apps that are very closely interconnected and provide service at your fingertips. Hence, in order to survive this digital era, youth will have to be geared up and educated in this area. Fortunately, the picture we see around us, at least in the urban area, is that digital awareness is very high; in rural areas, the spread is slower, but when compared to a few years ago, we made significant progress in rural areas as well, so it's no surprise that not just tier 2 but also tier 3 cities are seeing significant growth in the IT sector.
How can the youth be digitally empowered? What kind of exposure and engagement opportunities in the educational curriculum can educational institutes implement to raise the interest of youth in upgrading their digital skills?
The only way to empower youth in this digital revolution is to generate awareness at an early stage. While some institutes are really gearing towards this, many are still using the old methods of education. Previously, the curriculum provided only a sense of direction to the youth; the technologies or thought processes used in real life were far ahead of what was taught in school or college. Now, institutes such as Bits Pilani have started giving their students a year off to try out a start-up, which I think is a fantastic idea to encourage youngsters to be entrepreneurs at a much younger age. Topics like robotics, artificial intelligence, and machine learning should be part of the curriculum so youth are aware of these technologies at an early age.
Should it become a must for schools, colleges, and other educational institutes to conduct workshops or crash-course programmes to drive home the importance of technology for businesses?
The schools themselves need to be technology savvy; it's of course important to have workshops and crash courses to drive technology for business; however, I think a greater interest can be generated if schools or colleges include providing a real-life challenge to the students to solve through technology. As humans, we all love to solve a puzzle; if these young brains are brought together and presented with a real-life challenge to be solved through technology, they can do wonders. I hear a bunch of kids in IIT Madras developed a full-fledged SOS mobile app for their campus after they were presented with a case to secure students after there were few security-related incidents on the campus. These kids made a programme that not only makes security guards aware when an incident happens, but sends camera feeds of all nearby CCTV on the security guard's mobile.
As an IT leader, what advice would you give to the youth considering a career in the technology industry? What should they know about the industry before starting their career? What challenges they could face in and how do they overcome the challenges?
Technology is used to enable business, so my advice to all those who want to be technologists is to first understand business very well. Once you understand business, technology can be implemented to make it more efficient. For example, if you understand the Pharma sector well and know what the process of developing a drug is, how it is released to the market, and how the testing or approvals are done, it will be very easy for you to design a technical solution that will solve bottlenecks in the making of a drug through technology. The best use of technology is to solve real-life business problems; technology used for the sake of technology will not have any significant impact. We are here to solve real-life problems, and it's important for us to understand those problems before we use any technology to solve them.
Also read: Martech involves a combination of data analysis and creative thinking
Do Follow: CIO News LinkedIn Account | CIO News Facebook | CIO News Youtube | CIO News Twitter
About us:
CIO News, a proprietary of Mercadeo, produces award-winning content and resources for IT leaders across any industry through print articles and recorded video interviews on topics in the technology sector such as Digital Transformation, Artificial Intelligence (AI), Machine Learning (ML), Cloud, Robotics, Cyber-security, Data, Analytics, SOC, SASE, among other technology topics