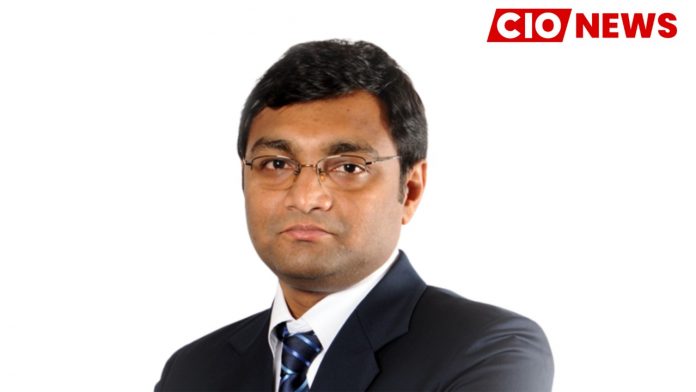 Continuously learning and improving knowledge and skills aids technology leaders in their professional journey
He is a technology and business visionary with 23 years of executive and hands-on experience in automating multi-billion-dollar enterprises. He has a strong record of success in creating robust IT architectures and infrastructures. He has a proven ability to apply the benefits of IT to solve business problems while managing costs and risk. He has done the development and deployment of custom applications. He provides strategic direction to senior management on technology. Celebrity awarded with many national and international prestigious awards for Innovations and Excellence. Ranked among India's Top Eminent IT Digital Leaders Providing Digital Transformation Services (Digital Transformation Leader). PhD in Analytics, MBA, and BE in Computer Science with many leading technology certifications.
When asked how he planned his career path to be a successful IT leader, Dr. Makarand Sawant, Vice President – Information Technology at Sahyadri Hospitals, in an exclusive interview with CIO News, said, "As I progressed in my career, I started targeting growth milestones to achieve higher opportunities and exposure to the latest emerging technologies that can add value and provide growth."
When asked about challenges he faced in his career path and how he overcame them, he said that ever evolving technology always kept me in the learning mode and continuously upgrading knowledge and skills helped me grow in my career path.
When asked about a cyber-attack or any security incident faced by his current organisation and how he tackled it, he said, since we are implementing cyber security solutions that help in taking proactive measures and avoiding any cyber-attack or security incident.
When asked how his organisation geared up in terms of technology in the COVID times, he said collaboration tools like MS Teams, web-based systems, email and remote working helped in business continuity and maintaining productivity in the COVID times.
When asked about technology solutions and innovations he plans to implement in the post COVID era, he said that digital solutions that enable process automation have to be implemented in the post COVID era to ensure an organisation is always ready for such pandemic situations and reduce the need for physical or manual interventions.
When asked about challenges faced by IT leaders today in a similar industry while implementing digital technologies, he said that cultural and skill-set related issues are common challenges faced by technology leaders today. Change management is also another common issue faced during implementing digital technologies.
When asked how IT leaders can overcome the challenges they face, he said that continuous user training and up-skilling initiatives can help technology leaders overcome the challenges.
When asked about best practices, industry trends, or advice he would like to suggest to fellow IT leaders for their successful professional journeys, he said that adoption of industry best practises and processes with standardisation will help in improving effectiveness and adding value through technology interventions. Continuously learning and improving knowledge and skills aids technology leaders in their professional journey.
He highlighted that soft skills and building the ability to collaborate with stakeholders are also very important for a technology leader.
Also read: To stay up to date with new technologies and skills, I constantly upgrade myself
Do Follow: CIO News LinkedIn Account | CIO News Facebook | CIO News Youtube | CIO News Twitter
About us:
CIO News, a proprietary of Mercadeo, produces award-winning content and resources for IT leaders across any industry through print articles and recorded video interviews on topics in the technology sector such as Digital Transformation, Artificial Intelligence (AI), Machine Learning (ML), Cloud, Robotics, Cyber-security, Data, Analytics, SOC, SASE, among other technology topics