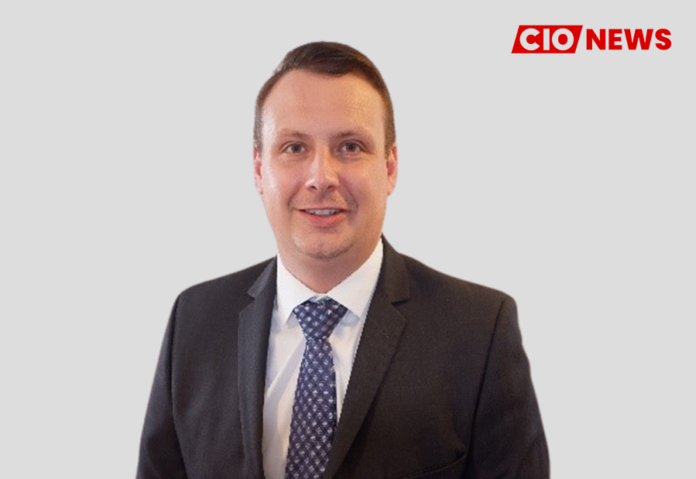 The world sees huge growth happening in India, and Everbridge wants to ensure it has a role to play in supporting the resilience of its clients
This is an exclusive interview conducted by the Editor Team of CIO News with Graeme Orsborn, Vice President, APAC at Everbridge, Inc.
Graeme brings with him over 15 years of experience within the communications, cyber security, governance, risk, and compliance (GRC) industries. He has a demonstrable track record of success across multiple industries across the globe; for instance, he started Everbridge's Asia Pacific business from scratch, developing multiple markets within the region.
Graeme is responsible for APAC and Global Partner Solutions; in this role, he works with multiple organisations to design and build go-to-market offerings. In this role, Graeme interfaces with Everbridge's existing client base, prospects, as well as channel partners and new clients, to drive awareness of "CEM" and the value it brings to businesses in both people protection and business operations. This is aligned with the organization's enterprise transition, which drives higher value for both clients and shareholders.
Graeme speaks frequently to professional and educational groups; he also works closely with industry groups in an advisory position and has an interest in digital transformation, big data, and AI technology.
Everbridge's vision for the Indian market
With the need now greater than ever for organisations to build resilience, we are seeing tremendous growth in the India market, both in terms of increased skilled professionals and technology adoption as organisations mature their risk and resilience practices. Some of the best operational SOCs we have seen have been designed and built here. So, with this in mind, expansion across India is underway as well as investment to further support the market. The world sees huge growth happening in India, and we want to ensure we have a role to play in supporting the resilience of our clients.
How can security leaders better protect remote and field service workers?
A clear area that has now been accelerated is remote working. A common challenge faced by security leaders is having clear visibility of where their staff are, not just at a point in time but also where they are expected to be. This, coupled with hyper-local risk intelligence, is key to enabling proactive monitoring of thousands of locations to ensure the team is ready to respond to any incident. Also, with the applications available, enabling teams to report issues or ask for help is just as important in enabling our remote workforces. We are starting to see an increase in travel.
How can security leaders power resilience with critical event management?
The key aspects we often see causing an issue when it comes to organisational resilience are the silos, both technical and operational, that have been created. With the use of technology and the utilisation of the existing eco-system, critical event management empowers security leaders to build a proactive resilience posture by combining the core elements of event management: assess, locate (risk and asset correlation), act, and analyse (response and collate for improvement). With the empowerment of the process security team, leaders should have confidence in their teams' response capabilities being prescriptive to the defined processes of the organisation.
What are the top considerations while planning to evaluate solutions for the same?
When working with our clients throughout their evaluation process, the key reminder we give them is that resilience is a journey. When selecting a platform such as critical event management, it is key that they select a solution not just for today but with capabilities for expansion in the future. A core testament to that is always evaluating the organization's R&D investment plans, for example. We frequently work with our clients over a long period of time as they mature; for example, our own programmes are fed by client feedback as we work with them to understand what they want to achieve next in their resilience journey.
About Everbridge: https://www.everbridge.com/
Everbridge, Inc. (NASDAQ: EVBG) is a global software company that provides enterprise software applications that automate and accelerate organizations' operational response to critical events in order to keep people safe and businesses running. During public safety threats such as a global pandemic, active shooter situations, terrorist attacks, or severe weather conditions, as well as critical business events including IT outages, cyber-attacks, or other incidents such as product recalls or supply-chain interruptions, over 5,200 global customers rely on the company's Critical Event Management Platform to quickly and reliably aggregate and assess threat data, locate people at risk and responders able to assist, automate the execution of pre-defined communications processes through the secure delivery to over 100 different communication devices, and track progress on executing response plans. The company's platform sent over 5 billion messages in 2020 and offers the ability to reach over 800 million people in more than 200 countries and territories, including the entire mobile populations on a country-wide scale in Australia, Greece, Iceland, the Netherlands, New Zealand, Peru, Singapore, Sweden, the United Kingdom, Estonia, and a number of the largest states in India. The company's critical communications and enterprise safety applications include Mass Notification and Incident Communications, Safety Connection™, IT alerting  Visual Command Center®, public warning, crisis management, Community Engagement®, Care Converge™, and Control Center, and are secure, highly scalable, reliable, and easy-to-use and deploy. Everbridge is based in Boston and Los Angeles with additional offices in Lansing, San Francisco, Abu Dhabi, Auckland, Beijing, Bangalore, Kolkata, London, Colchester, Camberly, Munich, New York, Oslo, Singapore, Stockholm, Sydney, and Tilburg.
Also read: Six digital transformation pillars to drive better outcomes
Do Follow: CIO News LinkedIn Account | CIO News Facebook | CIO News Youtube | CIO News Twitter
About us:
CIO News, a proprietary of Mercadeo, produces award-winning content and resources for IT leaders across any industry through print articles and recorded video interviews on topics in the technology sector such as Digital Transformation, Artificial Intelligence (AI), Machine Learning (ML), Cloud, Robotics, Cyber-security, Data, Analytics, SOC, SASE, among other technology topics