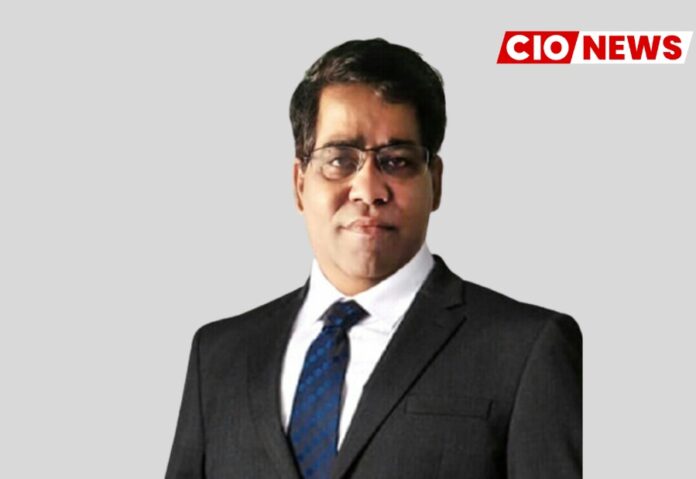 The post-COVID digital journey with the help of the latest technology has become a key driver to bring changes in the Continuous Evolution of Customer Needs
When asked how he planned his career path to be a successful technology leader, Krushna Sahoo, Director of Information Technology – Wealth & Retail Distribution at JM Financial Services Ltd., in an exclusive interview with CIO News, said, "I started my career as a software developer, but my dream was to be the CTO of a larger organisation from the very beginning." I have done a little research and organised my thoughts on how to bring continuous changes within myself and take new challenges because none of it is taught to you in school or university and some of it almost feels counter-intuitive.
There is a bushel of self-help books on leadership, but I've tried to tailor this content to my field, technology, which you may or may not find helpful. I am convinced that if you try something consistently and relentlessly, you will be able to achieve it sooner or later. I have learnt a lot from my seniors and mentors and try to apply it to my everyday work, which helps me to learn and grow. I also have a vision to understand business and align technology, which helps to improve my excellence for aligning technology to respective business verticals.
I am always eager to take multiple responsibilities and challenges. When other leaders refuse to work on a specific project due to a high risk of failure, I always take that type of work as an opportunity. Here at JM Financial Services Limited, we have taken various initiatives to improve customer experience with the help of fintech and cutting-edge technology like AI/ML, Voice Bots, and Account Opening using WhatsApp.
When asked about challenges he faced in his career path and how he overcame them, he said, "The major challenge is time to market of any product or service and providing the best technology with customer experience." When time to market is very short, it is very difficult to achieve first time right (FTR). I have tried the Fail Fast approach to achieve quality delivery and delivery of products within a shorter time span. Fail Fast is the best approach when you have multiple challenges and your time to market is shorter.
It also helped organisations with agile transformation and changing the mindsets of people, which is always a challenge. Unless you have properly skilled people who can own relevant processes and technology, you will not be able to achieve the required results. I have tried to bring continuous change in all areas, which alternately helps the organisation achieve the goal.
When asked about challenges faced by tech leaders today while implementing digital technologies and how they can overcome the challenges they face, he said, "The post-COVID digital journey with the help of the latest technology has become a key driver to bring changes in the Continuous Evolution of Customer Needs." Major challenges include "not getting proper IT-skilled people and a very short time to market." Every piece of software must align with the best customer experience, beginning with client on-boarding, transaction platform, and service model, to provide the best experience to existing and new customers.
Organizations must consider everything when taking on a digital transformation initiative – from how people will react to the change, how it will impact customer relations, the cost, how it will align to business goals, and so forth. Digital transformations empower organisations to take their business into the future and position companies to withstand competition and grow into new areas.
When asked about best practices, industry trends, or advice he would like to suggest to fellow techn leaders for their successful professional journeys, he said, "In today's world, it is very much required for each technology leader to attend conferences and tech events and devote time daily to tech news." As a technology leader, I always try to keep my technology skills up-to-date. It is very much required for all technology leaders to understand the latest technology and understand their organization's business, so that they will be able to align the best technology to their business.
You need to raise your game if you want to be ahead of the crowd. But what to do? Wouldn't it be great if you could ask the top players in the industry for their best IT career advice? It is very much required for you to learn from others' failures.
Also read: Technology leaders need to inculcate digital minds within the organization
Do Follow: CIO News LinkedIn Account | CIO News Facebook | CIO News Youtube | CIO News Twitter
About us:
CIO News, a proprietary of Mercadeo, produces award-winning content and resources for IT leaders across any industry through print articles and recorded video interviews on topics in the technology sector such as Digital Transformation, Artificial Intelligence (AI), Machine Learning (ML), Cloud, Robotics, Cyber-security, Data, Analytics, SOC, SASE, among other technology topics