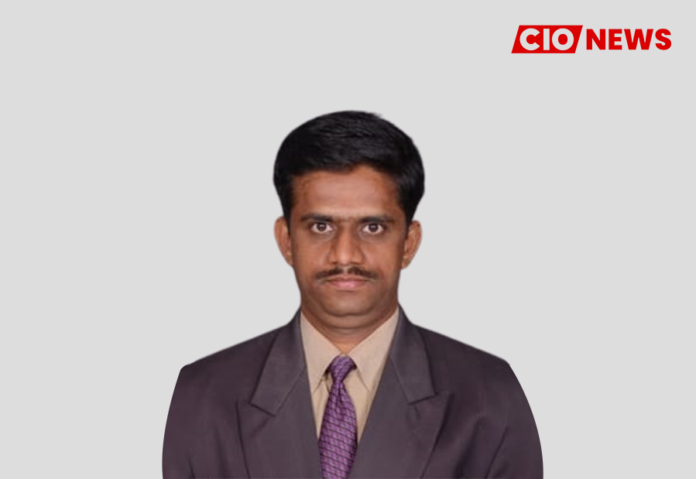 Don't look for a solution within the challenge; instead, think outside the box; don't be afraid to use digital technology to search
This is an exclusive interview conducted by the Editor Team of CIO News with Ravichandran Km, IT Head at Emerald jewel industry India limited
How did you plan your career path to be a successful technology leader?
To be a successful technology leader, you need to have a clear vision and plan, strengthen the network and technical skills, never say no to learning, and accept the changes as they are. Change is the only constant, I believe.
Always be dynamic and adoptive. Information technology is a wonderful segment that can provide solutions for any type of industry; we should also empower ourselves to adopt any industry, accepting the changes that will lead to success.
What challenges you faced in your career path and how did you overcome them?
Implementation is the big challenge; implementation skills can't be bought by anyone and will take time, but we should not lose our patience and confidence, which I have successfully demonstrated in my 28 years of experience.
What are the challenges faced by technology leaders today while implementing digital technologies?
There are many challenges, particularly making the employees understand the digital transformation; we have to understand their pain points and, most importantly, ensure their job security.
How can technology leaders overcome the challenges faced?
Don't look for a solution within the challenge; instead, think outside the box; don't be afraid to use digital technology to search.
Any best practices, industry trends, or advice you'd give to fellow technology leaders to help them succeed professionally?
Plan the proper training periodically.
Continues learning.
Always update with the latest technology.
Build your professional network.
Don't miss the technology events and discourse.
Don't hesitate to try out the new technologies.
Approach and communicate in a professional manner.
Shun the whim.
Mix with the team, mentor them, and motivate them; success is impossible without a team.
Don't give up.
Any other points which you would like to highlight?
Try whatever you want, be optimistic.
Also read: Modern technologies can be intimidating
Do Follow: CIO News LinkedIn Account | CIO News Facebook | CIO News Youtube | CIO News Twitter
About us:
CIO News, a proprietary of Mercadeo, produces award-winning content and resources for IT leaders across any industry through print articles and recorded video interviews on topics in the technology sector such as Digital Transformation, Artificial Intelligence (AI), Machine Learning (ML), Cloud, Robotics, Cyber-security, Data, Analytics, SOC, SASE, among other technology topics