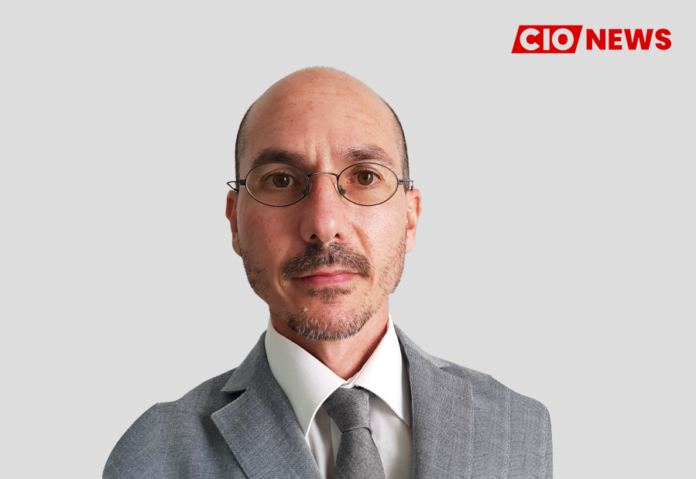 While every sector has its own peculiarities, a technology leader is pretty sector-agnostic
This is an exclusive interview conducted by the Editor Team of CIO News with Sergio Negri, Chief Information Officer at Dubai Holding
How did you plan your career path to be a successful technology leader?
I cannot say I planned my career path. I followed my passions and took every opportunity to make my profile well rounded, beyond the technology space.
I started the journey with a dual degree in Engineering – Electronics in Italy, Computer Science in Spain. I specifically chose Barcelona because in 1999 it was one of the best universities in Europe for Artificial Intelligence.
As soon as I entered the job market, I realized AI was not ready for the mainstream, mainly because of lack of data, but also computing power. It was one of the typical cases of over promising and under delivering.
I joined Accenture, in system integration. After a couple of years, I realised information technology was not enough for me, and I took an MBA at IE Business School. That completely changed my path: I joined Metro News International as a Business Development Directory in Spain. After a couple of years, they offered me the position of Country Manager of the IE Business School in Italy. But the sparkle for IT was still there, and I started teaching at IE at MBA and Executive MBA level the courses "Managing IT and Innovation" and "Applied Artificial Intelligence". I kept the job as Professor and abandoned the role as Country Manager, while starting consulting in Data Science.
After a few more years, I moved to Dubai to join PwC, and then the real estate arm of Dubai Holding, where I'm currently the Chief Information Officer.
During the journey, I had some time to dedicate to complete the courses of a PhD in Business (still working on the dissertation) and I spent a few years at iStarter, a business incubator for scale ups. This gave me great exposure to the start-up ecosystem: we mentored a few selected ones, and we also acted as Business Angels.
What are the good characteristics of a good CIO?
A CIO should be someone who can "speak the business language". Being able to negotiate and manage stakeholders is crucial. Technical skills are important but secondary. Going beyond the IT jargon and translate difficult concepts in layperson's terms is vital. He or she should be able to inspire the team to excel, serving the internal and external customers in the best possible way. Ideally, a CIO should have spent some time outside of the IT landscape, for example in the commercial space, to understand the pain of being "on the other side". I also think that having worked in several industries, and in consulting, enables a healthy out-of-the-box thinking. Cross-pollination of best practices can be a huge advantage. I frequently heard in my career "you know, our sector is very different". But when you work in consulting, you hear that from every single client, in every single sector. Some sectors in specific, such as banking, are picky in this respect. I think that, while every sector has its own peculiarities, a technology leader is pretty sector-agnostic. And actually being the only one not coming from that sector can bring something to the table that adds a lot of value.
What is your leadership style?
I have what I call a hybrid hands-off/hand-on approach. I delegate to a great extent, empowering my team so that they can take tough call autonomously. I build a flat structure and my team can interact with C-levels in other departments without me being present. The best technology leader is the one that makes capable and independent resources surround him.
Bad stuff can happen. And while I never micro-manage, I always have the pulse of the situation and I get summoned to put out the fire if needed. Delegating to a great extent means that I free up time to respond to issues instantaneously, managing difficult stakeholders and giving clear direction on how to get out of the woods.
What challenges did you face in your career path and how did you overcome them?
I related the main challenges I faced to short-sightedness of some leadership teams. I love challenges, I love solving problems and "deliver awesomeness". I am not very much aligned when the sole aim is to save cost.
What are the challenges faced by technology leaders today while implementing digital technologies, and in specific AI?
The main challenge is sifting through the noise to find the gems. Every single company in the IT space claims some level of "AI-enablement". In most cases, it's just a bunch of if-then statements. There is a strong need in the market for professionals that can discriminate between the "claimed AI" and the "real value adding AI".
I related the other main challenge to talent retention. Companies need to adapt to the new way of working, offering better work-life balance conditions such as flexible hours and work from home. Those are zero-cost initiatives that go a long way in talent retention.
Last but not least is choosing the right implementation partners if resources are not available in-house: going for the cheapest is usually the perfect recipe for failure, and it will end up costing more in terms of time to market or maintenance.
Also read: Modern technologies can be intimidating
Do Follow: CIO News LinkedIn Account | CIO News Facebook | CIO News Youtube | CIO News Twitter
About us:
CIO News, a proprietary of Mercadeo, produces award-winning content and resources for IT leaders across any industry through print articles and recorded video interviews on topics in the technology sector such as Digital Transformation, Artificial Intelligence (AI), Machine Learning (ML), Cloud, Robotics, Cyber-security, Data, Analytics, SOC, SASE, among other technology topics