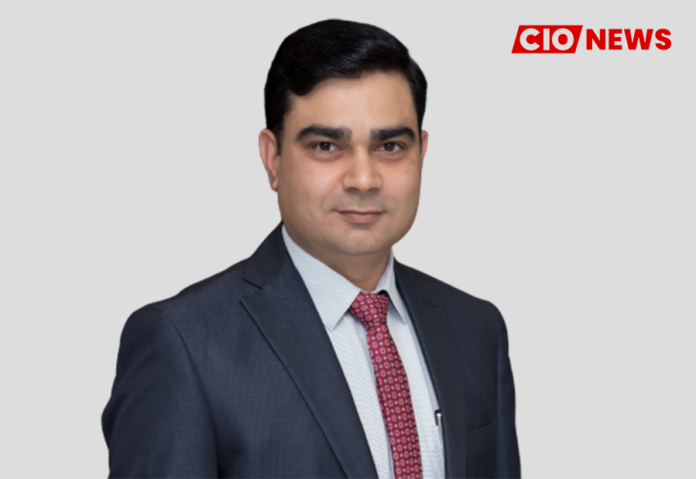 It should become a must for all levels of education programmes to enable digital technology skills as part of their syllabus in collaboration with industrial organisations to enable regular industrial practises sessions in educational institutions that enable youth to get prepared for all the future industry-specific needs
This is an exclusive interview conducted by the Editor Team of CIO News with Arvind Kumar, Head of Information Technology at Genisys Group
What is digital literacy, and why does it matter?
If I use the basic layman term "digital literacy," I mean knowing how to use digital devices like a smartphone and computer for any communication and financial transaction and how to keep yourself "cyber-hygienic" (understanding of digital risks).
Nowadays, almost everyone uses their mobile phone to make UPI payments, WhatsApp for chat and video calls, Facebook and Instagram for social media connections, and so on, and if we do not understand the relative risk for these applications, your personal information may be misused and you may be financially corrupted by bad actors. So, it is very important for everyone to be digitally literate.
As an IT leader, what are your views on digitally upskilling the youth in the post-COVID era?
Digital risk has increased by 1000x in the post-Covid era. We are witnessing so many increases in ransomware attacks across the globe and also seeing that so many bank accounts have been emptied by scammers, some of whom have been scammed with fake social accounts, etc. It is high time for everyone to be upskilled in digital risk and safety awareness so that they can protect their own interests.
How can the youth be digitally empowered? What kind of exposure and engagement opportunities in the educational curriculum can educational institutes implement to raise the interest of youths in upgrading their digital skills?
Basic Cyber hygiene must be part of all education levels, starting with primary, higher, and secondary education. A campaign should be started as a TV broadcast for all so that those who do not go to school can also be aware of how to maintain cyber hygiene.
Should it become a must for schools, colleges, and other educational institutes to conduct workshops or crash-course programmes to drive home the importance of technology for businesses?
Yes, it should become a must for all levels of education programmes to enable digital technology skills as part of their syllabus in collaboration with industrial organisations to enable regular industrial practises sessions in educational institutions that enable youth to get prepared for all the future industry-specific needs.
As an IT leader, what advice would you give to the youth considering a career in the technology industry? What should they know about the industry before starting their career? What challenges they could face in and how do they overcome the challenges?
I only have one piece of advice for young people: remember the basics and fundamentals of education; whatever is taught to you is to make the world a better place, so think about how you can help any organisation or society make today and tomorrow better. What issues are you capable of addressing and resolving?
You may face only one challenge in any industry, and that is the culture. The way you behave and approach any educational institution is not the same in any industry; you need to work on your time management, work assignment and completion, communication, collaboration, and commitments.
Any other points you would like to highlight?
Do not forget what you have learned as part of your education program, as that is the core for you to work on in any of the industries.
Also read: An Introduction to Digital Lending Software: Making Lending Easy & Efficient
Do Follow: CIO News LinkedIn Account | CIO News Facebook | CIO News Youtube | CIO News Twitter
About us:
CIO News, a proprietary of Mercadeo, produces award-winning content and resources for IT leaders across any industry through print articles and recorded video interviews on topics in the technology sector such as Digital Transformation, Artificial Intelligence (AI), Machine Learning (ML), Cloud, Robotics, Cyber-security, Data, Analytics, SOC, SASE, among other technology topics