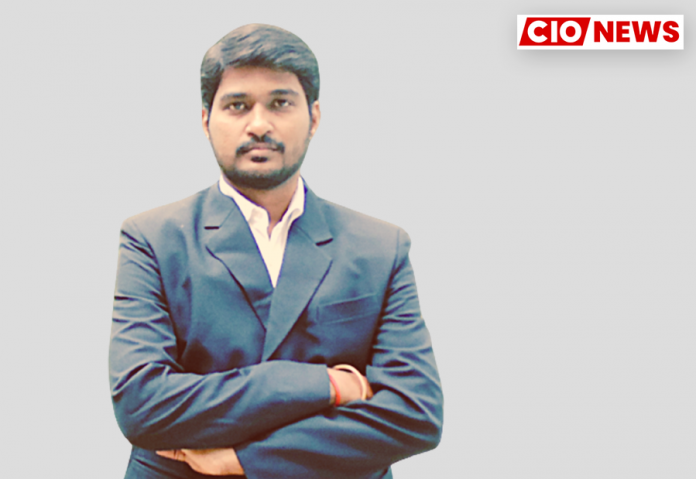 The acquisition of new skills and their management should be a priority for technology leaders
When asked how he planned his career path to be a successful technology leader, Nagendran Ponnan, DGM-IT at The Ramco Cements Limited, in an exclusive interview with CIO News, said, "My career path has not been planned at all." I started my journey as a programmer trainee, and after 16 years, now be as Head-IT infra and data centre operations. In between, I did a variety of jobs, such as developer, test lead, SQL administrator, product trainer, and even more. There is no specific plan for my career path. But one thing I decided is that whatever job I do, I should be involved with my soul and be honest about that. If I don't like it, I will never do it. I believe this thought only dragged me to where I am today.
When asked about challenges he faced in his career path and how he overcame them, he said, "As I said earlier, I never do it if I don't like the work." This attitude put a lot of pressure on me from management. But it did not affect my career directly because I have people in leadership who can understand my thoughts and know my honesty about my job. It's my luck. Apart from this, I faced a few challenges, and those were work-related. I happily welcomed that and have beat them with my intelligence and hard work many times.
When asked about challenges faced by IT leaders today while implementing digital technologies, he said, "The main challenge faced by technology leaders in today's digital age is the pace of change." For example, when I started server virtualisation, it was the latest trend in the market. But before I completed the implementation, the trend moved on to hyper-converged infrastructure. It is no longer possible to be the latest: we need to understand more and keep an eye on the changing trend. The second main challenge is the lack of skills. The acquisition of new skills and their management should be a priority for technology leaders. It is no longer enough to be "tech savvy" to manage digital change.
When asked how IT leaders can overcome the challenges they face, he said, "Technology leaders should have the ability to assess the new trending technology and they should know its uses for their core business."
When asked about best practices, industry trends, or advice he would like to suggest to fellow IT leaders for their successful professional journeys, he said, I always assess the technologies with three questions:
Is this improving productivity?
Is this improving security?
Is this reducing the cost?
If I get "yes" for any of these 3 questions, I'll look further deep into the technology.
Also read: We are living in exciting times where technology will continue to transform the world and improve human welfare
Do Follow: CIO News LinkedIn Account | CIO News Facebook | CIO News Youtube | CIO News Twitter
About us:
CIO News, a proprietary of Mercadeo, produces award-winning content and resources for IT leaders across any industry through print articles and recorded video interviews on topics in the technology sector such as Digital Transformation, Artificial Intelligence (AI), Machine Learning (ML), Cloud, Robotics, Cyber-security, Data, Analytics, SOC, SASE, among other technology topics