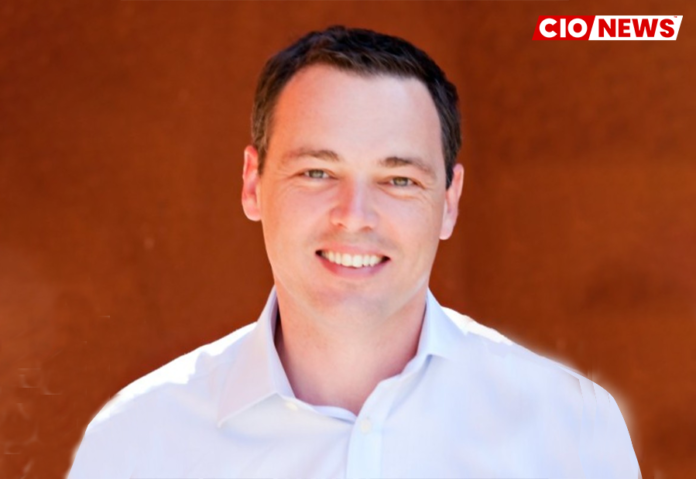 John brings 20+ years of technical leadership experience to guide kea's growth as it enters new partnerships with large restaurant chains and ordering platforms.
Mountain View, CA, November 20, 2023: kea, the cashier in the cloud that improves hospitality and scales restaurant operations through voice AI, is pleased to announce John Merrells as the new Chief Product and Technology Officer (CPTO). John officially joins the team after five years of advising kea and other startups and brings 20-plus years of experience in engineering, machine learning, cloud infrastructure, and systems-level psychology. As CPTO, John will spearhead the advancement of kea's machine learning to deepen its understanding of the ordering process, increase automation, and facilitate the integration of new features for online ordering systems, application programming interfaces (APIs), and delivery platforms.
"kea has been developing its machine-learned models for the last five years, well ahead of the LLM and ChatGPT hype," remarked John Merrells, CPTO of kea. "For restaurants, it's a game-changer that our AI distinguishes between menu items and intelligently upsells complementary items. I'm excited to collaborate with our fantastic product and engineering teams to enhance our product's human-centric features."
Drawing on his technical leadership expertise, John has successfully overseen numerous complex enterprise systems. As Chief Product Officer of Sight Machine, a provider of a data platform company for manufacturing, he led both the product and engineering teams in delivering a streaming data processor for real-time analytics. In his role as senior architect at Sencha, he pioneered a suite of cloud-based services for mobile web apps. He is passionate about entrepreneurship, mentors founders, and advises startups through Stanford-associated StartX.
"Over the years, John has recruited all-star product leads and engineers to work on kea's technology, so it's perfect that he's now leading the team he recruited," said Adam Ahmad, Chief Executive Officer at kea. "John's role will be instrumental in our expansion into major restaurant chains, and we consider ourselves fortunate to have him join the team full-time."
As of November 2023, kea has 40 employees and is hiring for an operations/real-Time associate, machine learning engineers, sales leads, and more. The company is contracted with 10-plus enterprise customers, including Hopdoddy, Newk's Eatery, and Pincho. Founded in 2018, the company has been leading the conversational AI market and is one of the most mature platforms amongst newer companies.
Ambitious engineers and restaurant enthusiasts looking to be at the forefront of restaurants' digital transformation can learn about open roles here: kea.breezy.hr.
Also read: Born-in-the-cloud companies are now the frontrunners of the tech industry, says Prince Joseph, Group CIO at SFO Technologies
Do Follow: CIO News LinkedIn Account | CIO News Facebook | CIO News Youtube | CIO News Twitter 
About us:
CIO News, a proprietary of Mercadeo, produces award-winning content and resources for IT leaders across any industry through print articles and recorded video interviews on topics in the technology sector such as Digital Transformation, Artificial Intelligence (AI), Machine Learning (ML), Cloud, Robotics, Cyber-security, Data, Analytics, SOC, SASE, among other technology topics.