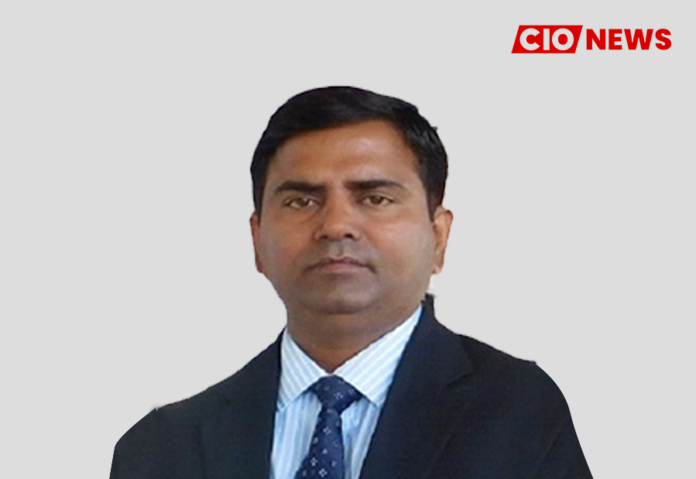 With digitization, where we have to move from analogue to digital form, lots of new technologies are there to understand, and how to align that technology with business ease is important
This is an exclusive interview conducted by the Editor Team of CIO News with Ashok Tiwari, Head of Information Technology at Sequent Scientific Limited
How did you plan your career path to be a successful technology leader?
It was not planned for me to be an IT professional in my life and, later in my career, an IT leader who would lead technology. There was no plan at all. This is something that was suggested to me by someone who wanted me to start my career somewhere. I accepted the suggestion of that senior citizen and made it a part of my life. One of my friends told me that if you choose something, make it at a level where others must think that you have achieved tremendous value in that field. So, one very simple person guided me, and I took that seriously to achieve, and that is how technology entered my life for the first time.
What challenges you faced in your career path and how did you overcome them?
Challenges are part of life in all types of professions, from farming to being a technologist. One should keep this in mind and continue with the impression that challenges will occur and that you are the remediator of challenges. Throughout my career, we have faced numerous challenges, and as technology evolved, we adapted ourselves to meet the demands of the times.
We have started our journey using DOS, Unix as an OS, and BASIC, COBOL, and C as languages. All new technologies have emerged in later eras. The key to growth is to keep learning about new platforms and technologies and to always keep ourselves ready to accept better options. With that attitude, I overcame challenges and achieved my goal.
What are the challenges faced by technology leaders today while implementing digital technologies?
As I mentioned, this is a beautiful question. Challenges are always there, and they are there until you get yourself focused. The business users are unfamiliar with the process of digitalization or digital transformation. But they are always excited in today's era to see this change and happy to accept it. Gone are those days when people were afraid of technology and not interested in change. In today's world, everyone is looking for digital implementations, and there is competition in the market to change them as early as possible.
Now the challenges are different for digitization, digitalization, and digital transformation. With digitization, where we have to move from analogue to digital form, lots of new technologies are there to understand, and how to align that technology with business ease is important. There is a great deal of paper work going on, and multiple workflows are required to implement digitalization, which we must teach businesses. They will accept it and be very happy to adopt it. But the only challenge is that once you have implemented it, make sure that it should not be rolled back at any cost. Give them time to understand and provide them with detailed training and understanding to make them comfortable with the new technology.
How can IT leaders overcome the challenges faced?
They emerge from the challenges with their experiences and wisdom, which they have gained through their struggles and multiple lesions. They know how to fight and defeat the challenge. Undoubtedly, leaders also prepare a motivated and empowered team, which works with them to get the leader out of the challenge under their guidance.
Any best practices, industry trends, or advice you'd give to fellow IT leaders to help them succeed professionally?
As per my experience and understanding, I would suggest documenting everything in a proper manner and making a knowledge base that helps all the time. Keep your team empowered to learn and think about solutions. We must fix standards in all areas, not just IT, and keep them under review and changing over time. Standards, the project charter, and technical design documents are keys to control and support when you are facing any type of challenge.
Any other points that you would like to highlight?
Not only would I recommend it to IT professionals, but to everyone. Long-term learning and self-discipline give you a huge advantage in achieving anything.
Also read: Indian-Origin IT Leader Creates a Lasting Impact in US Healthcare
Do Follow: CIO News LinkedIn Account | CIO News Facebook | CIO News Youtube | CIO News Twitter
About us:
CIO News, a proprietary of Mercadeo, produces award-winning content and resources for IT leaders across any industry through print articles and recorded video interviews on topics in the technology sector such as Digital Transformation, Artificial Intelligence (AI), Machine Learning (ML), Cloud, Robotics, Cyber-security, Data, Analytics, SOC, SASE, among other technology topics