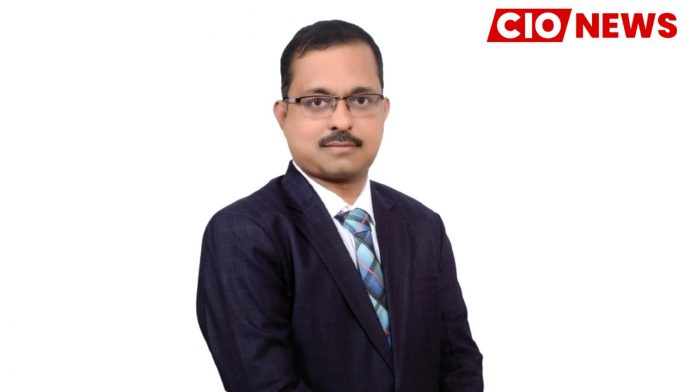 Before implementing any technology, if possible, please do Proof of Concept and check the desired result. Do cost benefit analysis. Implement the project for a small process in the organization. Check what the return on investment or value addition will be for the business. If follows, these will help to achieve the business outcomes
This is an exclusive interview conducted by Editor Team of CIO News with Krishna Dhumal, Deputy Director Information Technology at The Gem and Jewellery Export Promotion Council (India) on his Professional Journey
When asked how he planned his career path to be a successful IT leader, Krishna Dhumal, in an exclusive interview with CIO News, said, "At the start of my career, I never thought I would be a part of IT, but my interest in computer technology decided to become an IT professional, lead the organisation and achieve business goals and objectives of the organization, stay up to date with various new and existing technologies and skills, and be ready to adopt new changes." In-depth project planning has always been beneficial in achieving goals and completing projects on time.
When asked about challenges he faced in his career path and how he overcame them, he said, "These days, technology is changing in a superfast way, and keeping pace with changing technology is a major challenge." Obtaining knowledge of the latest technology helps me manage or overcome these challenges.
When asked about challenges faced by IT leaders today while implementing digital technologies, he said, "As of today, various technologies are available with similar features and functionalities, and the selection of the right technology or platform to implement and integrate it in a respective digital project is the major challenge." This includes adapting to the change, skill resources, service providers, etc.
When asked how IT leaders can overcome the challenges faced, he said, identify the best technology or platform that is needed to achieve the goal or the required result. Before implementing any technology, if possible, please do Proof of Concept and check the desired result. Do cost benefit analysis. Implement the project for a small process in the organization. Check what the return on investment or value addition will be for the business. If follows, these will help to achieve the business outcomes.
When asked about best practices, industry trends, or advice he would like to suggest to fellow IT leaders for their successful professional journeys, he said, "Business requirements should be clear and it should be aligned with your business needs." The solution should be user-friendly, cost-effective, and easy to manage and implement.
He highlighted, leaders should be more agile and need to keep themselves updated with the latest technology.
Also read: Technology leaders and their players have emerged a lot in the past few years
Do Follow: CIO News LinkedIn Account | CIO News Facebook | CIO News Youtube | CIO News Twitter
About us:
CIO News, a proprietary of Mercadeo, produces award-winning content and resources for IT leaders across any industry through print articles and recorded video interviews on topics in the technology sector such as Digital Transformation, Artificial Intelligence (AI), Machine Learning (ML), Cloud, Robotics, Cyber-security, Data, Analytics, SOC, SASE, among other technology topics