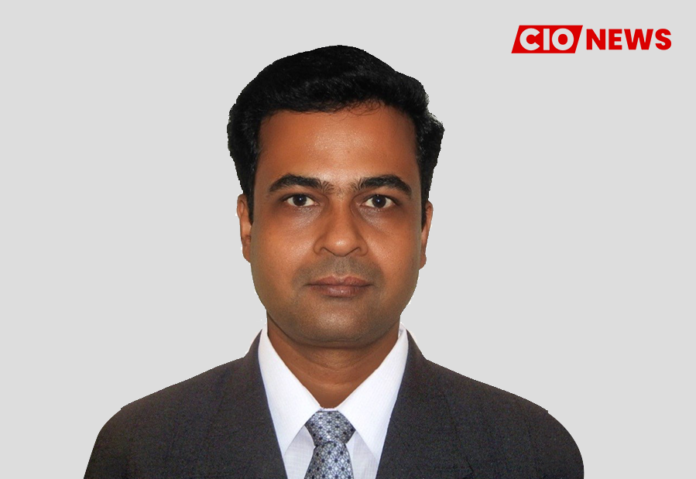 The digital skills of youths can be raised by making use of the technological resources available in the educational curriculum
This is an exclusive interview conducted by the Editor Team of CIO News with Radheshyam Menaria, Head IT at Cello Group
What is digital literacy, and why does it matter?
Digital literacy primarily involves being able to access, create, evaluate and communicate using digital devices and services. When we learn the value of digital literacy, we can use technology as an asset that improves our life and makes work easier. The more proficient we are at using technology, the more opportunities we have available to help ourselves and others in our community.
As an IT leader, what are your views on digitally upskilling the youth in the post-COVID era?
Up-skilling the youth in the post-COVID era is important not only to enable them to find jobs in emerging fields but also for their personal growth and development. The ability to adapt to change and embrace new technologies requires a basic understanding of the underlying concepts, methodologies, technology requirements, and support tools, plus hands-on experience. In order to help our youth excel in this rapidly evolving environment, we need to adopt new ways of learning and teaching.
How can the youth be digitally empowered? What kind of exposure and engagement opportunities in the educational curriculum can educational institutes implement to raise the interest of youths in upgrading their digital skills?
Training, workshops, and seminars to expose young people to specific digital skills. The digital skills of youths can be raised by making use of the technological resources available in the educational curriculum. One way to do this is to generate opportunities for youths to put their acquired knowledge into practice. For example, they can take part in experimental tasks or practise activities during lessons and after school hours. Another way is to teach them how to produce results using technology.
Should it become a must for schools, colleges, and other educational institutes to conduct workshops or crash-course programmes to drive home the importance of technology for businesses?
In my opinion, this is a must. I believe that the future of business is going to require a new way of thinking and education. I believe that schools, colleges, and other educational institutes have to conduct workshops or crash-course programmes to teach students about technology for business, as it will be beneficial for their career growth.
Technology is a key component in the business world and plays a major role in any enterprise. In fact, it is essential for every industry and can be used by anyone. Schools and colleges play an important role in demonstrating the importance of technology to their students' future careers. Through such workshops or crash courses, students will get an insight into the applications and also learn about how they should be implemented at workplaces.
As an IT leader, what advice would you give to the youth considering a career in the technology industry? What should they know about the industry before starting their career? What challenges they could face in and how do they overcome the challenges?
Technology is the future. It will continue to change and innovate, and I personally believe there are plenty more exciting things ahead for this industry that we don't even know yet. So, my advice would be to embrace it. Technology is a great career opportunity, but we have to use our skills and experience to be successful. In short, people who adapt technology into their day-to-day lives are experiencing all the benefits of flexibility.
There are several kinds of IT roles, such as software development and web design, combining different creative areas like media, data, and architecture. The students should also know which field they want to pursue because each field has its own challenges and opportunities that help them build their careers in the field they want. It is important for youth to know what the technology industry is and how they can be a part of it. I would say that students have to be very careful while choosing their path, and it must be a good fit for them. They will have some tough times in the beginning, but if they keep trying, believe in themselves and the people around them, and are open to new opportunities, things will start to work out.
Also read: Technology leaders must keep themselves abreast of changes and trends
Do Follow: CIO News LinkedIn Account | CIO News Facebook | CIO News Youtube | CIO News Twitter
About us:
CIO News, a proprietary of Mercadeo, produces award-winning content and resources for IT leaders across any industry through print articles and recorded video interviews on topics in the technology sector such as Digital Transformation, Artificial Intelligence (AI), Machine Learning (ML), Cloud, Robotics, Cyber-security, Data, Analytics, SOC, SASE, among other technology topics