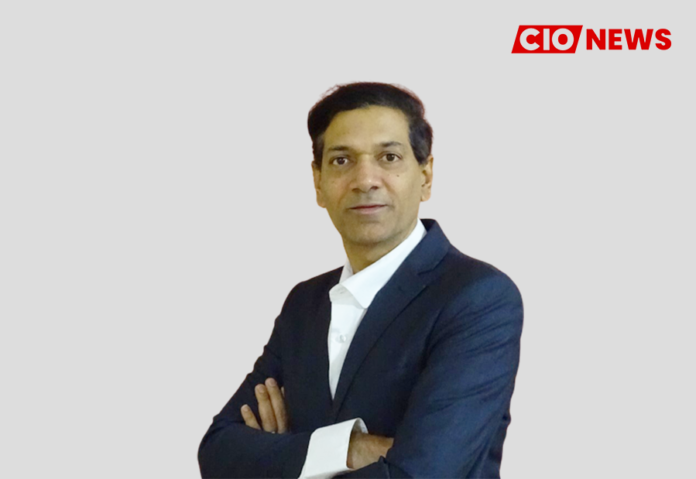 It's important to develop a clear and well-defined technology strategy that aligns with the overall business goals and objectives
This is an exclusive interview conducted by the Editor Team of CIO News with Sivakumar Seshadri, Chief Digital transformation officer at Tawuniya
About Sivakumar Seshadri:
Sivakumar Seshadri is the Head of Digital at Tawuniya, a market-leading insurer in KSA and one of the largest insurers in the MENA region. Siva has 32+ years of expertise in the insurance industry, including expertise in bringing result-oriented transformation and digitization to leading insurers across various continents. He has been instrumental in driving a number of digital initiatives across global insurers, which helped them accelerate revenue growth and achieve market-leading combined ratios.
In the recent past, Siva transformed and grew Al Rajhi Takaful into one of the major insurers in the KSA as its COO, CIO, and CDO and a founding management executive, leading the organisation to become the largest motor insurer in the KSA. Siva previously led the Banking and Insurance vertical with global technology organisations such as Infosys, Cap Gemini (Igate), Tata Consultancy Services, and LIC of India. His expertise covers digitalization and transformation, building and growing ecommerce and ebusiness, insurance operations, technology management, and strategic consulting.
Siva is an ACII and Fellow of the Insurance Institute of India, with a Masters in insurance specialization, as well as a CSQA and an IBM Certified Design Thinker.
How did you plan your career path to be a successful technology leader?
My career as a technology and digital leader was shaped by taking on challenging and ambitious assignments early in my career, which required me to raise the bar to overcome the challenges and constraints posed by diverse situations.
I am immensely fortunate to have worked with top industry-leading organisations that are not just known for their leadership in the market but also are known to groom and educate their employees.
I was fortunate to have worked with great leaders who helped me gain crucial skills early in my career. Such righteous exposure ingrained in me the need to constantly innovate and achieve results without compromising quality.
To be continuously successful, I have to invest in myself by continuously learning and staying up-to-date with the latest technologies, networking with other professionals in the field, and developing strong leadership and communication skills. Additionally, it's important to have a clear understanding of business and how technology can be used to solve problems and drive success.
What challenges you faced in your career path and how did you overcome them?
Since I started my career with government organizations, I had to face severe bureaucracy and resistance to change. These did not deter me from trying out-of-the box approaches to bring about results, and once results are visible to everyone, support comes in through different channels. These exposures helped me to focus myself as a transformation-focused executive.
There is a constant need to keep pace with rapid changes in technology and think beyond the industry comfort zone. The most critical challenge so far has been the ability to adapt to growing business needs while staying relevant with technological advancements and bringing about significant business results.
As I worked with several larger global organizations, the constant drive to excel and prove myself helped me devote time for structural and practical learning and constantly take up initiatives and assignments that are found difficult by others.
As a consultant early in my career, I have been responsible for coming up with solutions for complex challenges faced by global insurers. Managing and leading such assignments exposed me to not just orienting myself into a solution mindset but also overseeing the realisation and implementation of those solutions in most of the cases.
Leadership entails not only bringing about change, but also bringing people along with it and creating a sustainable eco-system for grooming future leaders who will maintain and manage that change. Being responsible for managing and leading a diverse team of developers, engineers, and other technical staff can be very challenging, and I believe it is my responsibility to not just deliver results for the assignment but also groom and grow individual team members to become future leaders.
What are the challenges faced by technology leaders today while implementing digital technologies?
Digital is no longer a nice-to-have; it is a necessity and a source of sanity in any business. Technology leaders cannot be satisfied with simply implementing a solution or software and claiming to be digital. Digital is a way of life and cultural change that promotes continuous evolution and continuous improvisation until it is loved by the customers.
Such an approach poses a number of key challenges to any technology leader, viz.,
Lack of organisational awareness of digital processes
The need to overcome legacy technology challenges and platforms
Regulatory and regional constraints
It is necessary to identify critical and valuable partner organisations that can help in scaling up and solving critical digital transformation challenges.
Over and above overcoming organisational cultural resistance to change during the implementation
Identify a suitable business case and convince various stakeholders of the criticality of bringing about the change.
Managing cost and time pressures
Manage and coach the team to focus on the goal and deliver results, not just the project.
How can technology leaders overcome the challenges they face?
Typically, technology leaders can overcome challenges by adhering to a consistent rigour and focusing on outcomes and results across all of their initiatives and goals.These require several important elements.
Empathy for customers' and stakeholders' pains and a genuine drive to understand what is hurting the organisation and what the outcomes are that can fix the pain
Acknowledge the pains and identify a target state that sets the bar higher than what is normal.
Constant drive and focus on educating the organisation and coaching the various stakeholders in order to drive digitalization.
Empowering the teams with tools, knowledge, and resources to achieve and go beyond the results
Focus on execution rigour with result-oriented delivery and a deliver as you walk approach that leads to small successes that build on themselves to become a huge positive movement.
It is not enough if a project is delivered; it is more important for the project to realise its targeted outcomes. It is also important to note that realising outcomes comes with a share of lessons learned. Taking the 1% rule, if we improved 1% every day, we would have improved over 90% at the end of the quarter.
Any best practices, industry trends, or advice you'd give to fellow technology leaders to help them succeed professionally?
Technology leaders must keep themselves abreast of changes and trends that are happening in the market and their respective industries.
Focus on strategy: It's important to develop a clear and well-defined technology strategy that aligns with the overall business goals and objectives.
With digitalization and the post-Covid 19 world, the urgency to innovate has accelerated, and the fittest is really bringing in dramatic disruption. There is a need for technology and digital leaders to shed their present notions and be open to ideas from the remotest corners of the organization.
In the digital world, collaboration is the key to success. As technology leaders, it is important to constantly strive to collaborate with technical, business, and regulatory partners who can facilitate rapid and accelerated transformation.
Cloud, insurtech, and fintech solutions are disrupting marketing with out-of-the-box delivery approaches and operating models in today's market, and it is critical for technology leaders to be aware of these and constantly explore these solutions, as these disruptive solutions not only help us solve the problem, but also solve it faster and cheaper.
Any other points that you would like to highlight?
I would like to encourage technology leaders to invest in themselves and learn extensively about today's digital operating model and digital culture.
We are entering a period of customer-first and stakeholder-first thinking, which demands coming up with creative solutions and a simpler approach to serving and managing customer needs. In coming up with a solution, three dimensions of digital change—User Research, Design, and Tech Development—play a very close role. Ignoring one of them can seriously compromise the solution. Hence, digital is not just about technology development; it's much more than that, and technology leaders must keep themselves updated and educated on digital practises such as design thinking, agile, micro delivery, and minimalistic approaches.
Also read: Technology leaders are expected to "do more with less" in the present business landscape
Do Follow: CIO News LinkedIn Account | CIO News Facebook | CIO News Youtube | CIO News Twitter
About us:
CIO News, a proprietary of Mercadeo, produces award-winning content and resources for IT leaders across any industry through print articles and recorded video interviews on topics in the technology sector such as Digital Transformation, Artificial Intelligence (AI), Machine Learning (ML), Cloud, Robotics, Cyber-security, Data, Analytics, SOC, SASE, among other technology topics