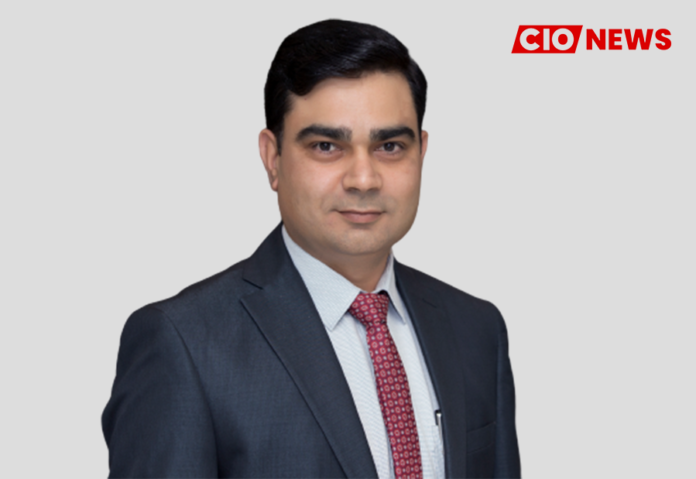 Implement technology accordingly to align the best combination, and that is my mantra for success
This is an exclusive interview conducted by the Editor Team of CIO News with Arvind Kumar, Head of Information Technology at Genisys Group
How did you plan your career path to be a successful technology leader?
I never imagined myself as a leader at first, but I want to contribute to whatever I can, to the best of my knowledge and ability. It starts giving me the confidence to lead the team and guide them to use their full potential and make the project a success. It's all fine when it comes to a single functional role, but to collaborate, you need to have much more understanding of multiple cross-functional roles and their needs, mostly the business process lifecycle within your department and across departments. It motivated me to keep learning every now and then, as tech change is too fast but business processes are not. As a result, you must stay current with changing technology while also understanding the best fit for your specific business process and organization. After working in many different industry verticals, I have understood one thing: the backend technology stack remains the same, but the level of implementation varies based on particular processes or organisational requirements. So, a leader must understand his or her organization's business priorities first and then implement technology accordingly to align the best combination, and that is my mantra for success.
What challenges you faced in your career path and how did you overcome them?
When you work in a non-tech organization, you find it difficult to advocate for the implementation of technology unless you speak business language. Initially, it was a challenge for myself as well. I learned this in one of my previous assignments when I was deployed for operations for 1-2 weeks. I was wondering what I was doing here and then approached my superiors on this matter. One of my managers asked how I would implement any technology solution if I didn't understand the business's needs, requirements, and challenges on the shop floor or at the operational level. My mind was blown up by that single statement from my manager, and from then on, I focused on business processes or organisational understanding before diving into technology.
What are the challenges faced by technology leaders today while implementing digital technologies?
We are constantly attempting to implement new technology without first understanding the need or requirement within our respective organizations. Any tech implementation has a huge BOM for any organization, so if we do not understand why to implement, where to implement, what problems are going to be solved, is there any other way to address those challenges, etc., we should not initiate any such big project. Sometimes we implement technology only to discover that there are additional challenges, such as a lack of skilled manpower or training requirements, the cost of running that technology, the effectiveness, or the benefits of the implemented solution.
How can technology leaders overcome the challenges they face?
A tech leader can easily overcome these challenges by understanding their respective organization's business processes, their needs and challenges, the skills they have internally, and the additional skills they need. If he/she understands that, then they can easily map the same to the available tech stack and evaluate the effectiveness of the same via a POC with a small group of staff members. Based on the outcome of the POC, decide which solution to implement and with what approach.
If one can add ROI details to the proposed solution and implementation process, then it helps business leaders understand investments and benefits easily.
Any best practices, industry trends, or advice you'd give to fellow technology leaders to help them succeed professionally?
What I can suggest is to understand your organization's needs and challenges and try to see what you can do better in terms of improving processes and their outcomes. The technology is just an enabler for those changes or improvements, if you identify them as such. Try to keep it simple without any complexity; we also need to understand that improvement is a continuous process and can't be treated as a one-time activity.
Any other points that you would like to highlight?
There is only one thing I want to emphasise here: the more technology implemented, the more cyber and information security are required; the two go hand in hand. The more you use technology, the more vulnerable you become, so to counteract this, we need to implement corresponding or related security solutions as well. Do not forget the basics of cyber hygiene and backup requirements.
Also read: Technology leaders must keep themselves abreast of changes and trends
Do Follow: CIO News LinkedIn Account | CIO News Facebook | CIO News Youtube | CIO News Twitter
About us:
CIO News, a proprietary of Mercadeo, produces award-winning content and resources for IT leaders across any industry through print articles and recorded video interviews on topics in the technology sector such as Digital Transformation, Artificial Intelligence (AI), Machine Learning (ML), Cloud, Robotics, Cyber-security, Data, Analytics, SOC, SASE, among other technology topics