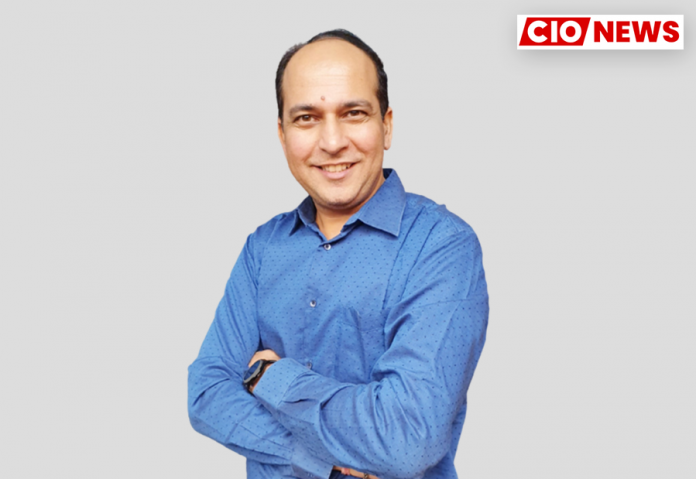 The coronavirus pandemic has ignited tremendous adoption in shared virtual environments, or the "metaverse," as Facebook's co-founder calls it. We are about to experience an advanced virtual environment. We shall see eCommerce turn into vCommerce.
This is an exclusive interview conducted by the Editor Team of CIO News with Manish Panjwani, Chief Technology Officer (CTO) at Shriram Automall on Metaverse
History: Metaverse is a combination of the prefix "meta", meaning beyond, and "universe". In the metaverse, we can have shared virtual worlds like land, buildings, and avatars. In this advanced version of the internet, we will be doing things that we could largely imagine doing while sitting at our home, office, or at our comfortable place. Although metaverse is a new term on the internet, the existence of consumed technology has been there for a pretty long time. It has a history way back to Stanly G. Weinbaum's 1935 fiction story "Pygmalion's Spectacles" to "The Sensorama VR machine" in 1956 and the modern age immersive virtual reality with a 90-degree field of vision and using a computer's processing power called the Oculus Rift, created by 18-year old Palmer Luckey, which quickly became the vision of Mark Zuckerberg in 2014 by acquiring the Oculus VR company, a stepping stone of Metaverse.
Technology led innovation: Technology with immersive virtual reality is not just a three-dimensional (3D) environment that supports a high level of social networking and interaction with information; it is about experience, which comes with avatars and an alternate digital economy using crypto-currency backed by block-chain for peer-to-peer cash transactions without the need for a central authority to operate and maintain a ledger. With NFT, we are able to establish digital asset authenticity and verification using blockchain technology, making it more dependable.
The balance lies between the two worlds – physical and digital. Individuals or groups in the physical world can generate a massive amount of digital experience through the use of augmented reality. This calls for a mixed reality concept, just like Meta of Facebook and Microsoft's Mesh, looking to deliver a collaborative shared AR.
A paradigm shift: With Metaverse, we will be doing shopping by walking in the virtual store, exploring different sections, learning about the products, trying out products, making choices, making payments, and getting physical products delivered to our homes without even spending time and money on travelling. We are already seeing a lot of events like knowledge sharing, award functions, exhibitions, and new product launches happening in virtual environments.
Almost every industry is looking to invest in and make the best out of the virtual world. Banks are launching their own virtual lounge to host product information. Real estate is enabling a unique buying experience with the metaverse. Virtual hospitals aim for medical tourism, enabling virtual visits to hospitals with custom avatars and the ability to consult doctors before making any decision. EdTech has been a frontrunner in immersive content with world-class VR and AR-based education. Trainings in Metaverse added with simulations, interactivities, and gamified learning experiences, giving good ROI to corporates. The fashion industry is trending towards building digital platforms that allow their users to try new clothing options on digital dummies with custom avatars of users. Unlike traditional companies, digital-first companies are making new business models by creating and renting digital assets (NFTs).
He highlighted: "Technology is moving very quickly. A few years ago, lockdowns taught us how innovation paces faster. The digital economy is gaining traction, but there is still a long way to go. Privacy and data security remain an area of concern."
Technology issues and control: On one hand, we are seeing a paradigm shift, and on the other hand, it is yet to resolve several intrinsic issues associated with technology in use. By virtue of its use-cases such as sharable user resources in a virtual universe and interoperability, the risk is much higher of identity theft, unauthorised data collection, and ransom-ware threats. Extended reality needs stringent policies to control harassment, bullying, control moderation, motion sickness, mental health, social engineering attacks etc. Other hardware and software challenges will be solved as long as internet connectivity and computing power improve.
Also read: The world has changed towards a technology mindset
Do Follow: CIO News LinkedIn Account | CIO News Facebook | CIO News Youtube | CIO News Twitter
About us:
CIO News, a proprietary of Mercadeo, produces award-winning content and resources for IT leaders across any industry through print articles and recorded video interviews on topics in the technology sector such as Digital Transformation, Artificial Intelligence (AI), Machine Learning (ML), Cloud, Robotics, Cyber-security, Data, Analytics, SOC, SASE, among other technology topics