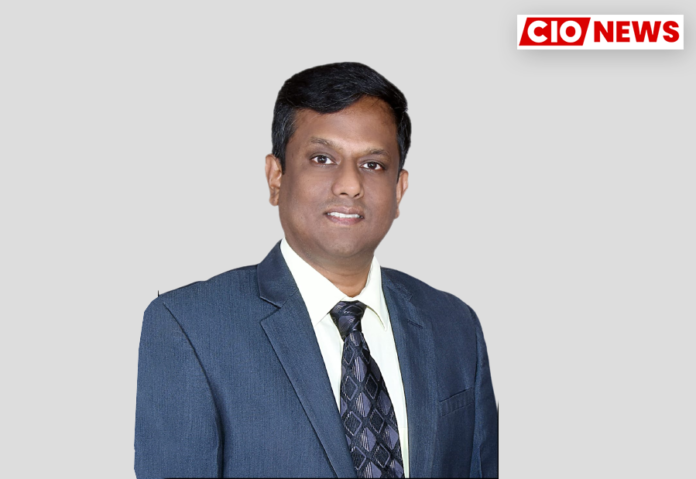 I keep going in depth and discovering the vast ocean that we call "technology" or the "IT world"
This is an exclusive interview conducted by the Editor Team of CIO News with Ayaskant Mohapatra, CIO at BOB Financial Solutions Limited
How did you plan your career path to be a successful technology leader?
Technology is my interest and my passion. I started my career as a software developer, and my world was limited to creating applications. Working on the same, I sometimes realised that I needed to know the business for which I was creating products so that they could be used optimally. Gradually, I keep going in depth and discovering the vast ocean that we call "technology" or the "IT world." That knowledge, which I gain each day, has helped me get where I am today.
What challenges you faced in your career path and how did you overcome them?
I always believe that if there is no challenge or exploration, you are not progressing. Never think it's not possible; thinking that will demotivate you. Create your own challenge and fight it out. In this changing world, I need to learn something new every day so that I am updated and can add value to what I am doing. The biggest challenge that I have faced is implementation or adoption, where you actually hit the ground. One needs to be very careful at this stage to make any project a success. Carry all relevant stakeholder information with you at all times, learn from your mistakes, and make course corrections as soon as possible before it's too late. I am confident you will overcome all challenges.
What are the challenges faced by technology leaders today while implementing digital technologies?
Very interesting point and I'm sure we're all going through it right now. One thing we all need to understand is that it's not just about implementing a solution; it's about changing our mindset and adopting a new way of working. There are a few points I would like to share from my experience.
Workflow design that is smart enough with minimum inputs will help to ensure success.
Be prepared with a team with the desired skillset; it's a major challenge the industry is going through.
It is critical to manage deviation and get everyone on the same page.
Infrastructure planning and scaling up have to be well planned.
Keep upgrading with the desired interval.
How can technology leaders overcome the challenges they face?
I am sure everyone has a different way of managing the challenges. A few points I would like to share here
Understand what you need, then decide on the right product.
Determine who your target audience is.
Understand your business domain and map the technology solution.
Any best practices, industry trends, or advice you'd give to fellow technology leaders to help them succeed professionally?
Plan your technology strategy in alignment with your business strategy.
Build a strong team and invest in them; every manager's success depends on the team's success.
Be a mentor to your team, not a task master.
Keep learning; you will find the way to drive new initiatives and always be ahead of the curve.
Invest in research and development to be a differentiator.
Be humble and keep sharing.
Also read: Digital literacy is the ability to comprehend and integrate the vast sources of information available
Do Follow: CIO News LinkedIn Account | CIO News Facebook | CIO News Youtube | CIO News Twitter
About us:
CIO News, a proprietary of Mercadeo, produces award-winning content and resources for IT leaders across any industry through print articles and recorded video interviews on topics in the technology sector such as Digital Transformation, Artificial Intelligence (AI), Machine Learning (ML), Cloud, Robotics, Cyber-security, Data, Analytics, SOC, SASE, among other technology topics