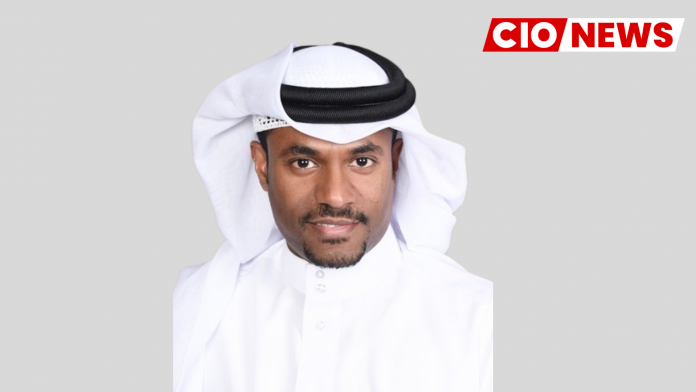 Technology world is big and never stops, you don't need to start from zero point while you can use a good shortcut to achieve, you can start where the rest ends up
When asked how he planned his career path to be a successful technology leader, Mohamed Khalifa Albinjassim, Manager ICT Technical Support at Bahrain Airport Services (BAS), in an exclusive interview with CIO News, said, since my education consisted of academic and professional courses, I was able to look at the aspects of technology and business collectively. This outlook helped me gain more than 20 years of experience and grow up in my career path and to be a successful technology leader.
When asked about challenges he faced in his career path and how overcame them, he said, like other successful stories, mine started with challenges in social life. However, a successful leader needs to balance their career and social life. At times, they may even have to make small trade-offs to get something big.
Additionally, the career path in ICT requires staying up to date with new technology. Adapting to the industry's rapid changes is the biggest challenge that IT leaders face in their career path. It can only be overcome by having the ICT leaders participate in continuous training and knowledge base programs.
When asked about challenges faced by tech leaders today in a similar industry while implementing digital technologies, he said, from following a career path affected by the rapid change in technology to implementing digital technology, everything is a challenge in this field. The IT leader also has to safeguard the technology used by the organization from any information security risks such as harming the availability, integrity, and confidentiality of the systems.
In addition, they need to balance the yearly budget to maintain the systems and ensure that all parts of the infrastructure work together to deliver the required service and facilitate business operations.
The end users' resistance to change is another major challenge for tech leaders. While the leaders put a lot of effort into balancing, upgrading, or implementing new technology to better facilitate business operations, users might simply resist the change. This means that the leader needs to persistently invest effort into overcoming this new challenge by providing training and transferring the required knowledge to the end-users, thus ensuring that they are on the same page.
When asked how IT leaders can overcome the challenges faced, he said, based on challenges explained in the previous question, the tech leader must implement appropriate defense strategies to safeguard the information assets and employ the right technology to control the misuse of the technology.
I think using the best practice and implementing international standards like ISO27001 will help the leader overcome one of the major challenges in information security.
Still, providing the required training for both the technical team and end-user will overcome the reset of challenges.
When asked about best practices/industry trends/advice he would like to suggest to fellow tech leaders for their successful professional journeys, he said, "Technology world is big and never stops", you don't need to start from zero point while you can use a good shortcut to achieve, you can start where the rest ends up. This is the beauty of implementing the best practice of ISO standards which comes with all mitigated errors that happened to the past technology leaders in other organizations.
He highlighted, "Professional journey for the technology leader is long and continues learning with dynamic knowledge, that can be gained by experience and continuous training".
Also read: CIO News interviews Shri Wangki Lowang, Minister (IT) of Arunachal Pradesh
Do Follow: CIO News LinkedIn Account | CIO News Facebook | CIO News Youtube | CIO News Twitter
About us:
CIO News, a proprietary of Mercadeo, produces award-winning content and resources for IT leaders across any industry through print articles and recorded video interviews on topics in the technology sector such as Digital Transformation, Artificial Intelligence (AI), Machine Learning (ML), Cloud, Robotics, Cyber-security, Data, Analytics, SOC, SASE, among other technology topics