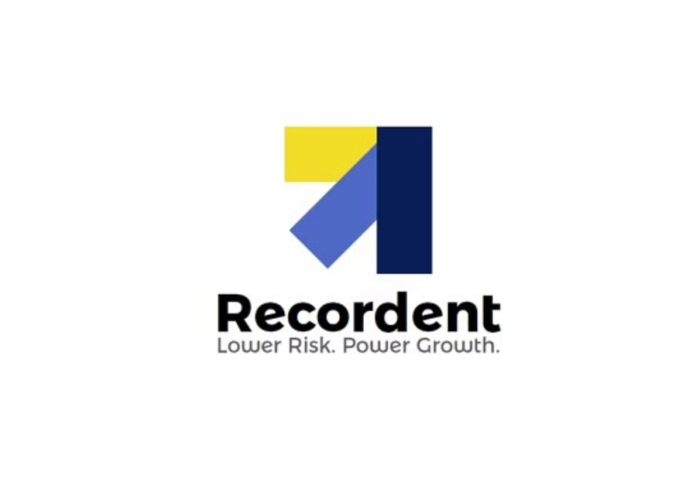 This strategic integration perfectly aligns with Recordent's commitment to empowering its clients while simultaneously benefiting the organization.
Hyderabad, November 21, 2023: Recordent, India's pioneering credit and payment reporting platform, announces the enhancement of its payment reminder notifications feature through the globally used messaging platform WhatsApp as an additional medium apart from the existing ones like E-Mail, SMS, and IVR. This innovative addition is custom-tailored to enhance engagement and uplift collection rates, specifically benefiting SMEs and MSMEs by offering a streamlined approach to managing their financial responsibilities.
For small and medium enterprises (SMEs), timely payments are crucial to maintaining operational balance. Any delay in payments can disrupt their cash flow, impacting day-to-day operations, inventory management, and growth opportunities. This disruption often extends to their ability to pay vendors or employees promptly, affecting overall business stability. Hence, implementing a reliable and efficient payment reminder system like WhatsApp becomes indispensable. It ensures that SMEs can maintain a steady cash flow by promptly reminding clients of pending payments, thereby sustaining their operations smoothly.
The integration of WhatsApp for payment reminders brings multiple advantages for business operations and efficiency. Through personalized messages, individual client needs are met, ensuring prompt payments. This new feature of notifications via WhatsApp expedites reminders, ensuring timely notifications are read within minutes, thereby significantly reducing delays and enhancing overall system efficiency. This strategic integration perfectly aligns with Recordent's commitment to empowering its clients while simultaneously benefiting the organization.
Complementing the WhatsApp payment reminder service, Recordent has recently introduced collection notices from Recordent Credit Registry, a non-banking payment reporting platform. These collection notices are aimed at creating a sense of urgency and accountability by accounting for the communication trail and ensuring accessibility to payment history. This feature is designed to expedite the resolution of default payments without negatively impacting the buyer-seller relationship.
Mr. Winny Patro, CEO and co-founder of Recordent Pvt. Ltd., emphasized, "We understand the critical role of timely payments for our sellers and the pivotal function of effective communication in achieving this objective. Our integration of WhatsApp as a convenient and cost-effective solution for payment reminders, alongside the newly added collection notices from Recordent's Credit Registry, underscores our commitment to offering comprehensive solutions that adapt to our clients' evolving needs. Our dedication remains steadfast in providing our clients with cutting-edge solutions and services for their financial success."
Recordent has a successful subscriber base of 11,000+ members and customers. In addition to this, the total count of invoices uploaded by customers on the platform till date is approximately around 8.5 lakhs. Recordent's clientele includes leading companies like PM Cona, Pennar Industries, Furlenco, and BhadePay that have been able to manage their credit management portfolios efficiently.
Also read: Born-in-the-cloud companies are now the frontrunners of the tech industry, says Prince Joseph, Group CIO at SFO Technologies
Do Follow: CIO News LinkedIn Account | CIO News Facebook | CIO News Youtube | CIO News Twitter 
About us:
CIO News, a proprietary of Mercadeo, produces award-winning content and resources for IT leaders across any industry through print articles and recorded video interviews on topics in the technology sector such as Digital Transformation, Artificial Intelligence (AI), Machine Learning (ML), Cloud, Robotics, Cyber-security, Data, Analytics, SOC, SASE, among other technology topics.