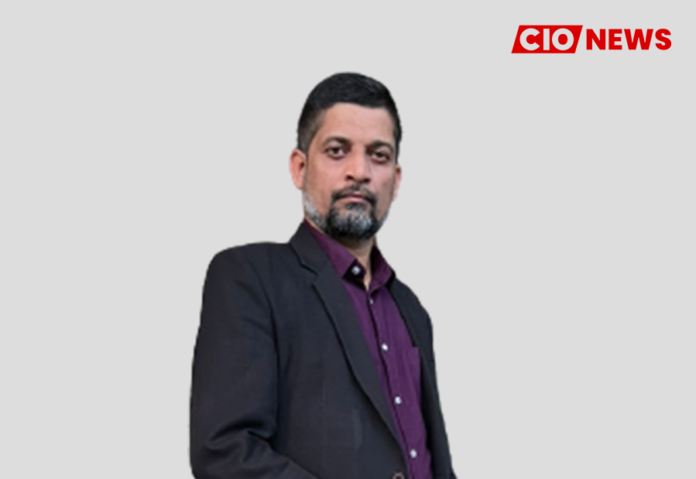 The request is to be digitally equipped while also respecting and ensuring the safety of yourself and others
This is an exclusive interview conducted by the Editor Team of CIO News with Nikhil Kumar Nigam, Associate Director – Technologies at Amity Education Group
What is digital literacy, and why does it matter?
Digital literacy in education encompasses so much more. Today, one needs to be asked to create, collaborate on, and share digital content, and to do so responsibly in a secure network and environment. As a result, the request is to be digitally equipped while also respecting and ensuring the safety of yourself and others.
As an IT leader, what are your views on digitally upskilling the youth in the post-COVID era?
COVID has taught us that we should always be ready for unforeseen circumstances and also be functional in hybrid mode. Digitization is now the need of the hour, and we can see that this has been the only solution and the key to success in overcoming all the difficult times, irrespective of industry and domain. We are, and should be, working to prepare the youth for the future. The technologies that cannot be seen today will be in the future, and we need to get these students and the industry ready for the same.
How can the youth be digitally empowered? What kind of exposure and engagement opportunities in the educational curriculum can educational institutes implement to raise the interest of youths in upgrading their digital skills?
The first and foremost thing is to pique the interest of youth in technology and innovation. Today's youth are not only inventive, creative, and tech-savvy, but they are also greatly influenced and motivated to use their skills for social causes that make their lives, those of their peers, and their communities more just, fair, and peaceful in an efficient and sustainable manner. They need a simple push and can drive their way towards making their roadmap in professional, personal, or social life using digital platforms and technologies. During the course of education, they should be empowered with emerging technologies and made to focus on research and innovation to be part of it.
Should it become a must for schools, colleges, and other educational institutes to conduct workshops or crash-course programmes to drive home the importance of technology for businesses?
Technology is not a business enabler like the so-called "prior lockdown," but rather an important and inseparable part of any business today. Technology heads are now part of board rooms, sitting next to CFOs and CXOs and working on business strategy and continuity planning. Unlike in the past, where technology used to rest on businesses, in today's scenarios, businesses rest on technology and this is the only way any and all business models are going to be.
As an IT leader, what advice would you give to the youth considering a career in the technology industry? What should they know about the industry before starting their career? What challenges they could face in and how do they overcome the challenges?
The youth need to first understand your interest in technology, which is vast and upgrades frequently. Then they need to understand their role in it and whether they see their future in that particular domain. Technology is the same, but it is incorporated across industries, domains, and verticals in different ways, so they need to develop their interests and, moreover, always be creating by researching and innovating.
When we talk about challenges, it can be the lack of infrastructure, budgeting, or the desired skillset at various levels. For this, they need to make it a habit of going through case studies, especially in the industry they are willing to enter. The biggest benefit today's youth get is easily accessible case studies and whitepapers, and even OEMs and solution providers share their success stories and challenges, with CIOs, CTOs, and CXOs sharing their experiences and how they overcame their challenges. So they don't need to look for solutions in their course books; instead, they should search the market place that is available on the internet.
Any other points you would like to highlight?
Finally, youth should always think that they have so much already done and available on their table, with experienced people around them to motivate and support them. Apart from that, they are very clear, focused, and clear in their thoughts and concepts, which help them, grasp things much more easily, so the need is to invest their time and energy in the right direction. Make sure you are driving the technology, not the technology driving you.
Also read: Digital skills have evolved into basic life skills
Do Follow: CIO News LinkedIn Account | CIO News Facebook | CIO News Youtube | CIO News Twitter
About us:
CIO News, a proprietary of Mercadeo, produces award-winning content and resources for IT leaders across any industry through print articles and recorded video interviews on topics in the technology sector such as Digital Transformation, Artificial Intelligence (AI), Machine Learning (ML), Cloud, Robotics, Cyber-security, Data, Analytics, SOC, SASE, among other technology topics