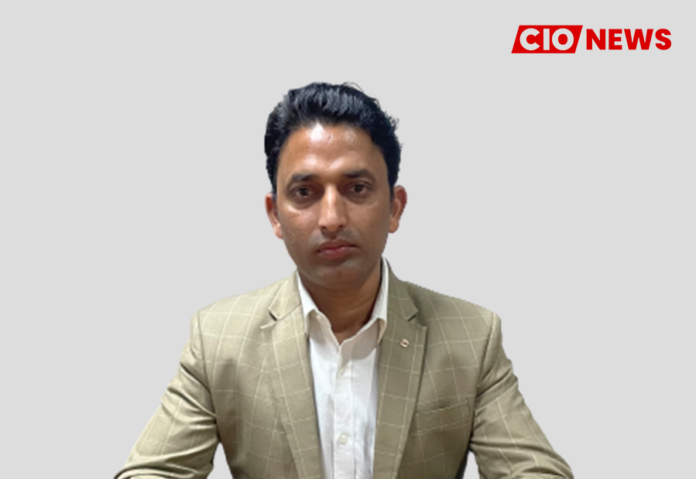 You need to build your social and professional network through events, seminars, and meetings with technology leaders, members of senior management, and business users
This is an exclusive interview conducted by the Editor Team of CIO News with Yogendra Singh, Head-IT/SAP at Barista Coffee Company Limited
How did you plan your career path to be a successful technology leader?
To be a successful technology leader, you need to plan from the very first day. According to me, punctuality, discipline, and being a good listener are three qualities required to be a good leader and a good human being as well.
Punctuality will tell you the value of your time; discipline will teach you about your body language and behavior; and good listener quality will build your patience level.
I personally am following a few points to become a successful leader:
Understanding business and business processes requires a proactive approach.
The technology that you want to build for an organisation should be business process-oriented and easy to use.
Always try to be involved in business operations and non-IT projects.
You need to build your social and professional network through events, seminars, and meetings with technology leaders, members of senior management, and business users.
What challenges you faced in your career path and how did you overcome them?
The majority of the organization's CFO is in charge of handling and representing the IT department, as well as making all IT decisions. I had been in the same situation earlier in my career.
Today I am the decision maker, but still, IT budget approval is the biggest issue in India because organisations still think of IT as a cost centre and not a profit centre.
So if you plan a project with a good case study based on the business growth concept, you will definitely resolve the IT budget issue. IT projects should be business-oriented to automate business processes. Don't follow the crowd when making decisions.
What are the challenges faced by technology leaders today while implementing digital technologies?
End users' comfort zones and lack of expertise: The success of any project depends on user adoption. It's very tough to pull them out of their comfort zone and give them training.
How can technology leaders overcome the challenges they face?
Identifying what needs to be done and acting before being asked or when the situation calls for it
The most urgent need is to become innovative in the areas of solutions and service delivery, and if you target these areas, most of the issues will get resolved automatically.
People, Process, and Technology (supplementing the people with process and technology)
Any best practices, industry trends, or advice you'd give to fellow technology leaders to help them succeed professionally?
Understand business processes and stop thinking like a typical IT leader. Act like a business leader, not an IT leader.
Be ready for team building and encourage them to pursue training and professional certification. It will benefit the organisation as well.
Be professional with team members and try to listen to them as a friend.
Maintain a balanced life between family and work.
Be curious and ready to learn new things.
Key end users' involvement in the project is the most important step towards the success of the project.
Share knowledge and ideas with your peers and be ready to extend a helping hand.
Try to participate in social activities.
Any other points that you would like to highlight?
Try to be a good human being. Be health conscious and maintain personal and professional life.
Also read: Learn relevant tech skills and gain experience
Do Follow: CIO News LinkedIn Account | CIO News Facebook | CIO News Youtube | CIO News Twitter
About us:
CIO News, a proprietary of Mercadeo, produces award-winning content and resources for IT leaders across any industry through print articles and recorded video interviews on topics in the technology sector such as Digital Transformation, Artificial Intelligence (AI), Machine Learning (ML), Cloud, Robotics, Cyber-security, Data, Analytics, SOC, SASE, among other technology topics