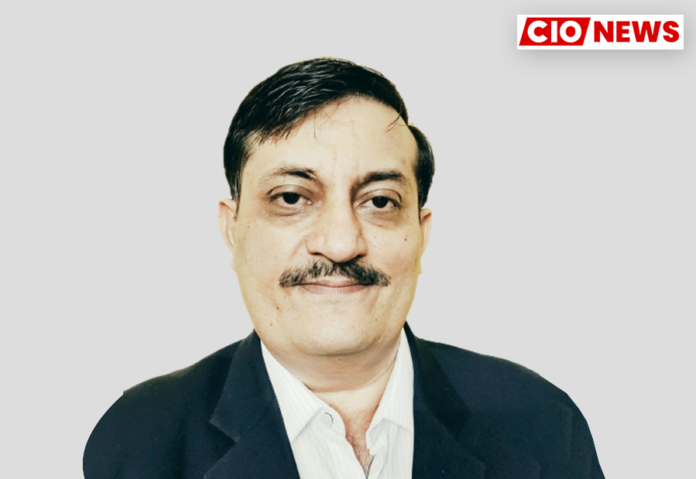 Having a passion outside of work helps to remain excited about technology and developing a bias for action
This is an exclusive interview conducted by the Editor Team of CIO News with Vishal Sharma, VP Technology at AGNITY Inc.
How did you plan your career path to be a successful technology leader?
I have always been fascinated by science and technology. As a child, Cosmos, Star Trek, The UFO Project, and Giant Robo were among my favourite TV shows. I even had my own lab at home, built from toy parts, everyday chemicals, and lots of passion. It was an easy decision for me to get into engineering undergraduate and, then, postgraduate programs. When I started my professional journey, I decided to join C-DOT as it is a technology- and research-oriented organization. Having cut my teeth as part of the team developing the first indigenous ATM switch, I moved on to newer things in the telecom application delivery space in BayPackets, transitioned to GENBAND, then to Agnity, and, now, to TNS. Product-based organisations kept the focus on innovation, design, and technology. I enjoy the thrill of creating elegant architectures and solutions, and that propelled me to the role of a technology leader.
What challenges you faced in your career path and how did you overcome them?
I love challenges. I am an avid reader and am very curious by nature. That has helped me stay abreast of the avalanche of changes happening in the technology world. Hence, I was and am able to contribute towards continually refactoring and improving products and designs.
When doing something very new and complex, I break the problem into smaller pieces and work on proofs-of-concept before putting the architecture together. Real world products and solutions need to handle anything and everything to achieve 99.999% or higher availability. Looking at all scenarios, however rare, makes the products resilient, secure, and smooth.
All problems faced in my career have been blessings in disguise, providing new insights and inspiring further innovation. I have always believed that talented people can bring about change if encouraged and given creative space. My colleagues have always been excited to innovate, and we built technology discussions into our weekly routines. Deep learning was the result of all complex technical problems. That I absolutely believe in the dictum "you can, if you think you can," has helped in making these become stepping stones instead of obstacles in my career.
What are the challenges faced by IT leaders today while implementing digital technologies?
I see two main challenges: getting off the starting blocks and maintaining momentum. A working status quo is just an illusion of stability. Unfortunately, the risk of change can make this seem like a compelling proposition at times. Similarly, technology leaders have to keep running once they get off the starting blocks. Technology is evolving at a blistering pace, but there is so much value and joy in being a part of this evolution. Once a leader internalises the advantages and thrills of implementing and improving digital technologies, the organisation starts reaping the benefits immediately.
How can IT leaders overcome the challenges faced?
The most important asset to overcoming technology transformation challenges is developing a positive mindset and understanding the cost of what I call "technology debt"—avoiding significant technology changes due to the fear of disturbing the ongoing "stable state" of things. Another trait that can aid in achieving end goals within the constraints imposed by each organization's unique environment is adaptability.
Any best practices, industry trends, or advice you'd give to fellow IT leaders to help them succeed professionally?
Being genuinely interested and invested in the awesome technological evolution unfolding around us is the best way to propel your organization and your own career towards success.
Any other points that you would like to highlight?
The best ideas originate in relaxed minds. Having a passion outside of work helps to remain excited about technology and developing a bias for action.
Also read: Plan your technology strategy in alignment with your business strategy
Do Follow: CIO News LinkedIn Account | CIO News Facebook | CIO News Youtube | CIO News Twitter
About us:
CIO News, a proprietary of Mercadeo, produces award-winning content and resources for IT leaders across any industry through print articles and recorded video interviews on topics in the technology sector such as Digital Transformation, Artificial Intelligence (AI), Machine Learning (ML), Cloud, Robotics, Cyber-security, Data, Analytics, SOC, SASE, among other technology topics