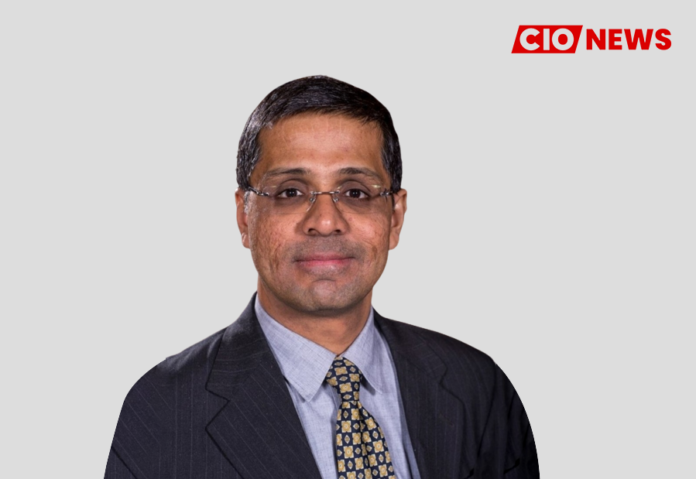 Instead of completely replacing existing systems, leaders can look for ways to integrate new technology with existing systems to reduce costs and minimize disruption
This is an exclusive interview conducted by the Editor Team of CIO News with Deepak Kota, Director, Global IT Support at Kellogg Company
How did you plan your career path to be a successful technology leader?
My journey into technology is a fascinating one. I had majored in commerce and had no interest in computers while in school or after graduation. During my chartered accounting internship, I gained a better understanding of the power of computers while crunching financial statements for my clients. It occurred to me that hands-on experience with Enterprise Resource Planning (ERP) solutions would allow me to complete audit assignments more efficiently while also distinguishing me from my peers.
Following my CA degree, I pursued a career in information technology with Tata Consultancy Services, where I had the opportunity to work in various roles in the SAP Technology stream, such as pre-sales, delivery, and consulting, before becoming the Global SAP Center of Excellence Head and later taking on responsibilities in Internet of Things, Blockchain, and Cybersecurity technologies. With over two decades of IT consulting experience, I was eager to transition into industry IT leadership roles and am now the Director, Global IT Support at Kellogg.
I have an overwhelming desire to learn about new and emerging technologies, as well as an intuitive urge and surge of enthusiasm to master new skills, which gives me a broader perspective of the digital sphere. My unique blends of technology appreciation, contextual knowledge, and cross-functional domain expertise have positioned me positively to take on stimulating and challenging leadership roles.
What challenges you faced in your career path and how did you overcome them?
I was introduced to programming languages during my initial transition into the technology services industry, which I found difficult. With some guidance from my mentors and colleagues, I gained an understanding of the technologies and capabilities required to create powerful applications. I also eventually realized that my strengths were in interacting with business teams and assisting them in translating their vision into impactful business solutions.
Businesses began to adopt enterprise applications and web technologies with the advent of the millennial to improve their operations and gain a competitive advantage. The industry required a significant talent pool, not only with technology expertise but also in programme governance and leadership. This provided opportunities to progress from a functional consultant to a programme leader, which required a diverse set of skills and abilities to deliver complex programmes while also successfully managing relationships with external vendors and partners.
Over the years, technological advancements have provided numerous opportunities for growth and exposure to a wide range of industries, geographies, and customer scenarios. I believe that being open to change, being a strategic thinker, continuously learning and improving, and receiving guidance from mentors, colleagues, and customers are key to overcoming challenges and achieving success as a technology leader.
What are the challenges faced by technology leaders today while implementing digital technologies?
The pandemic has accelerated the adoption of digital technologies that will assist businesses in becoming more resilient and adaptive. To reimagine the business and implement new solutions, technology leaders must navigate several challenges. The digital transformation process is a multi-year, phased approach with three broad categories of challenges: people, technology, and process. Technology leaders face several challenges when implementing digital technologies, including:
In the absence of a unified vision and operations across business functions and regions, disconnected decision-making occurs that is not aligned with common business goals.
The lack of a defined business case, as well as clarity on ROI and payback, is a barrier, resulting in the phased adoption of newer technologies to evaluate business outcomes.
The digital skill gap is leading to a shortage and retention of specialised talent available to implement and manage new technologies in areas such as enterprise architecture, cloud computing, advanced analytics, and cybersecurity.
Evaluation of complex and evolving technology and software solutions with limited references to success inhibits adoption and makes it difficult for leaders to stay current and make informed decisions.
Resistance to change by employees and business leaders to move away from traditional operating models and legacy systems.
Adopting an agile delivery framework to efficiently manage business risks while implementing, testing, and deploying solutions quickly and iteratively
During the transformation lifecycle, there are challenges in seamlessly integrating new technology with older systems.
Securing digital systems from vulnerabilities as newer platforms are deployed and increasing amounts of data are collected and stored digitally
Navigate the complex relationships with vendors and partners that provide the technologies and services needed to implement and support digital initiatives.
Data governance and compliance requirements like GDPR and CCPA
How can technology leaders overcome the challenges faced?
Technology leaders can overcome the challenges faced in digital transformation by taking the following steps:
Develop a clear and compelling vision for digital transformation: Communicate the benefits of digital transformation in a way that resonates with all stakeholders, including employees, customers, and shareholders.
Prioritize and focus on the most important initiatives: Identify the areas where digital transformation can have the greatest impact and allocate resources accordingly.
Build a team with the right skills and expertise: Hire or develop employees with the technical and business skills required to support digital transformation initiatives.
Foster a culture of innovation and experimentation: Encourage employees to try new things, take risks, and learn from their mistakes.
Invest in the right technology and infrastructure: Choose technology solutions that are flexible, scalable, and can integrate with existing systems.
Measure progress and outcomes: Use metrics and analytics to track progress, measure success, and adjust course as needed.
Emphasize cybersecurity and data governance: Develop and implement robust cybersecurity and data governance protocols to protect against cyber-attacks and ensure compliance with regulations.
Collaborate with external partners and vendors: Leveraging the expertise of partners and vendors like consulting firms, solution providers, and managed service providers can help organisations navigate these challenges and accelerate the digital transformation journey.
Continuously educate and train employees: Provide ongoing training and education to employees on new technologies and practices to keep them up-to-date with the latest digital trends and best practices.
Leveraging existing systems and technology: Instead of completely replacing existing systems, leaders can look for ways to integrate new technology with existing systems to reduce costs and minimize disruption.
Data governance and compliance: Leaders should work with legal and compliance teams to ensure that all digital transformation initiatives are compliant with data governance and regulatory requirements.
Any best practices, industry trends, or advice you'd give to fellow technology leaders to help them succeed professionally?
Stay curious and keep learning: The technology industry is constantly evolving, so it's important to stay curious and keep learning to stay current and make informed decisions. Seek out new challenges and opportunities, and be open to feedback.
Build a strong team: A strong team is crucial for successfully implementing and managing digital technologies. Focus on recruiting, training, and retaining skilled technology professionals.
Communicate effectively: Clearly communicate the vision, goals, and objectives of new technology initiatives to all stakeholders, including employees, customers, and shareholders.
Be a strategic thinker: View technology as a strategic tool for driving business growth and competitiveness.
Be a collaborative leader: Collaborate with cross-functional teams and other leaders in the organisation to align technology initiatives with overall business objectives.
Be customer-centric: Keep the end-user in mind when making decisions about technology and always strive to deliver solutions that meet their needs.
Embrace change: Be open to change and be prepared to pivot or adjust plans as needed. Technology and industry are constantly evolving, so don't be afraid to think outside the box and try new things.
Embrace innovation: Encourage experimentation and innovation and be willing to take calculated risks to implement new technologies that have the potential to bring significant benefits to the organization.
Lead by example: Lead by example and set the tone for the culture of the organization.
Lastly, be a strong mentor, guide, and advisor to your team members and help them to develop their skills and careers.
Also read: Digitally empowered youth will automatically accelerate digital adoption
Do Follow: CIO News LinkedIn Account | CIO News Facebook | CIO News Youtube | CIO News Twitter
About us:
CIO News, a proprietary of Mercadeo, produces award-winning content and resources for IT leaders across any industry through print articles and recorded video interviews on topics in the technology sector such as Digital Transformation, Artificial Intelligence (AI), Machine Learning (ML), Cloud, Robotics, Cyber-security, Data, Analytics, SOC, SASE, among other technology topics