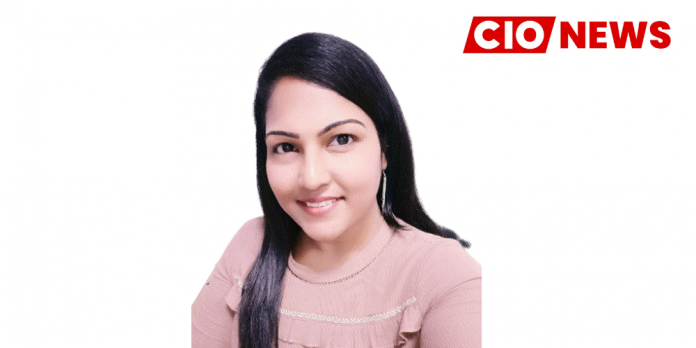 Successful digital technology implementation requires not only the right set of tools but the right expertise and guidance to drive the process for the best results
When asked how she planned her career path to be a successful technology leader, Kavitha Srinivasulu, Associate Vice President | Head of Cybersecurity & Data Privacy at GAVS Technologies, in an exclusive interview with CIO News, said, "Like all of them, once I graduated from college and landed in a job, my immediate concern was how to succeed in my career." Because the world has become so competitive, just doing well in your job is not important and appreciated. Being a differentiator among exceptional professionals is the key to success. When I evaluated myself on how I overcame my apprehensions to achieve my career goals, the answer that made me travel so far was simply my willingness to learn, think beyond the normal, meet strong leaders, and have a go-getter attitude. I strongly believe that whatever path you're taking in your life; you should always learn, unlearn, and never give up until you achieve your dreams.
Once you have the willingness and the right mindset, you can climb up the ladder without turning back!
When asked about challenges she faced in her career path and how she overcame them, she said, "I find that with the right company and a diverse team around, it's easier to balance life and work." When I enjoy what I do, it doesn't feel like a chore or a challenge to balance my personal and professional life. However, to maintain the work-life balance, it turns out to be crucial to define values and to justify them in some areas in which you think you are irreplaceable, to explain being away from either place, be it at work or at home!
One thing I cautiously keep in mind is to balance my personal and professional life equally, as the lack of balance on either side can lead to burnout, a syndrome that includes emotional exhaustion, depersonalization disorder of relationships, a reduced sense of accomplishment (negative self-evaluation), and can be associated with impaired job performance and poor health.
To handle the sensitivities on both sides, I always ensure that when at home, my family gets my attention first as a priority without losing attention. I take time on the weekends to do things for myself, spend quality time with my kids, and regenerate before the work week begins.
When asked about a cyber-attack or any security incident faced by her current organisation and how she tackled it, she said, "We came across a phishing attack where a user, while performing routine tasks, clicked on a link and the system got compromised, which in turn some of the other systems in the network also got compromised." We immediately isolated all the systems from the same network. We recovered as we had good disaster recovery planning. We recovered as we had the back-ups in place and were resilient in nature.
When asked how her organisation geared up in terms of technology in the COVID times, she said, "The COVID pandemic has brought about years of change in the way companies in all sectors and geographies do business." Our organization, GAVS Technologies (https://www.gavstech.com/), is an AI company with an exclusive focus on AI-led Managed Services and Digital Transformation. With best-in-class AI products and platforms, we enable clients to reduce costs while accelerating business outcomes. Our solutions and services are powered by AI/ML, automation, and big data analytics. Our digital solutions have helped win more clients since the onset of the pandemic. We leveraged digital healthcare technology in this time of COVID. As our core focus area is healthcare, adopting digital health technologies for our clients is a major factor. The other area we have leveraged is the adoption of cloud technologies.
When asked about technology solutions and innovations she plans to implement in the post-COVID era, she said, "The surge in communications and the shift to operating businesses online have at the same time increased the risk of cyber-attacks by an order of magnitude." They have also introduced a wide range of new risks. In the post-COVID world, cyber attackers are increasingly seeking to exploit vulnerabilities in an organisation's security infrastructure that the shift to remote working has exposed. The growing dependency on digital technologies is becoming a way of life, and at the same time, the collection of data using these technologies for surveillance operations has raised concerns. So, data privacy is the need of the hour, which we are keen on enabling our clients with. Also, we'll engage with security services vendors to evaluate the impacts on the security supply chain.
When asked about challenges faced by technology leaders today in a similar industry while implementing digital technologies, she said, "Successful digital technology implementation requires not only the right set of tools but the right expertise and guidance to drive the process for the best results." The major challenges in implementing digital technologies are:
Lack of IT resources and management
Lack of clarity on the digital transformation budget
Flexibility and adaptability to evolving customer needs
Moving away from lagging, legacy business models and systems
Understanding and assessing cybersecurity risks
Improper data gathering
Automating security detection and response
Educating employees about cyberthreats
Budget constraints
When asked how technology leaders can overcome the challenges they face, she said, "With the digital transformation going mainstream, many business leaders have started adopting it." Still, they face many challenges in the digital transformation process.
Technology leaders can overcome the challenges with the right communication, team management, training and awareness, adapting to the latest trends, management skills, focus on the right imperatives, and a positive approach.
When asked about best practices, industry trends, or advice she would like to suggest to fellow technology leaders for their successful professional journeys, she said:
Continuous learning
Networking with industry leaders
Technologically sound and self-marketing
Have a clear vision and mission
Ensure customer success
Stay focused on your goal
Building situational awareness
She highlighted that continuous learning is the key for every individual as the world is volatile with more changes and evolving businesses. Sharing best practices and knowledge shouldn't be a one-time activity. Keep learning and sharing the wisdom!
Also read: CIO News interviews Shri Wangki Lowang, Minister (IT) of Arunachal Pradesh
Do Follow: CIO News LinkedIn Account | CIO News Facebook | CIO News Youtube | CIO News Twitter
About us:
CIO News, a proprietary of Mercadeo, produces award-winning content and resources for IT leaders across any industry through print articles and recorded video interviews on topics in the technology sector such as Digital Transformation, Artificial Intelligence (AI), Machine Learning (ML), Cloud, Robotics, Cyber-security, Data, Analytics, SOC, SASE, among other technology topics