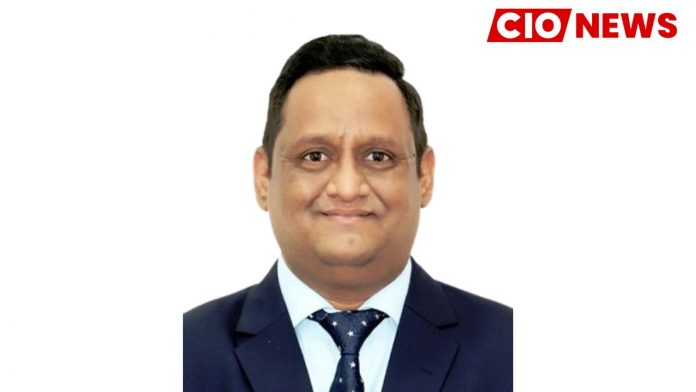 While youth have been at the forefront of technology adoption and will continue to be so, there has been a significant increase in digital skillset over the years
When asked what digital literacy is and why it matters, Melwyn Rebeiro, Head of IT Security at AEON Credit Service India Private Limited, in an exclusive interview with CIO News, said, digital literacy according to me is a seamless adoption of digital revolution that will not only change the way we do things but enhance the capability within us for future workloads and innovation.
Every organisation today is adopting the wave that will empower them to work for better customer opportunities, gain an edge in the marketplace, and create better products and services. If we don't adopt the wave at the earliest, there will be a lag in the way we do things as compared to the competitor, and we will lose ground. The worst case scenario would be being out of competition and out of business.
Hence, it is imperative to adopt and innovate in digital technology.
When asked about his views on digitally up-skilling the youth in the post-COVID era, he said, "We can see that the COVID situation has provided an enormous impetus for digital technology; things that could have been delayed were adopted on a fast track during the COVID situation."
While youth have been at the forefront of technology adoption and will continue to be so, there has been a significant increase in digital skillset over the years.
As technology seems to be evolving and changing every day along with its wide adoption, new skill sets are continually on the rise and efficiency will be required to move to the next level.
When asked how the youth can be digitally empowered and what kind of exposure and engagement opportunities in the educational curriculum educational institutes can implement to raise the interest of youths to up-scale their digital skills, he said that up-skilling the skill sets is very important. Empowering the youth today and encouraging them to be more tech savvy is the need of the hour.
Our educational system can play a vital role in this transformation. We need to encourage skillsets that are pretty much in line with current trends as well as those that may hold the keys to the future of development. This will not only encourage innovation but also create an art form or skill for a ready future-driven approach.
Educational institutes should fashion the future with this approach, along with courses and workshops that will tailor the requirements.
When asked if it should become a must for schools, colleges, and other educational institutes to conduct workshops or crash-course programmes to drive the importance of technology for businesses, he said the answer is "yes". We need to have such systems in place if we are to compete with other organisations as well as other countries.
The skillset is sparse and scarce as most of the talents here find it difficult to go through such workshops or crash-courses, which are generally very expensive and beyond the reach of the average person. Government bodies as well as private players should be roped in to bridge the gap and provide such skillsets in an easy and cheap manner to all so that we can excel in technology innovation and be at the forefront of world innovation.
When asked about the advice he would give to youth considering their career in the technology industry, what they should know about the industry before starting their career, what challenges they could face and how to overcome the challenges, he said that the only advice from me is "be prepared for the challenge". There will be tough and uneasy times when the path will be tougher, but you have to be steady and if you have the will and the passion to learn and succeed, then this field belongs to you.
Nobody can take your success away if you are prepared to walk the difficult path and learn new changes, because technology will change every day and you need to adopt the change. If you fail to do so, then this is not the field you must enter.
Also read: A career in the technology industry has a vast scope
Do Follow: CIO News LinkedIn Account | CIO News Facebook | CIO News Youtube | CIO News Twitter
About us:
CIO News, a proprietary of Mercadeo, produces award-winning content and resources for IT leaders across any industry through print articles and recorded video interviews on topics in the technology sector such as Digital Transformation, Artificial Intelligence (AI), Machine Learning (ML), Cloud, Robotics, Cyber-security, Data, Analytics, SOC, SASE, among other technology topics