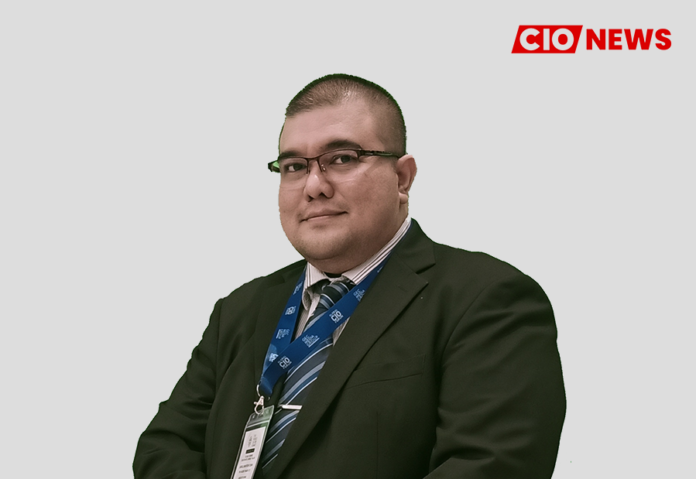 Digital empowerment for youth must be carefully designed so that the initiative can be sustained in the long run and achieve the desired goals
This is an exclusive interview conducted by the Editor Team of CIO News with Ts. Saiful Bakhtiar Osman, Head of IT – APAC at The ASCENT Group
About Ts. Saiful Bakhtiar Osman:
Ts. Saiful is a seasoned, multiple-award-winning CIO with an MBA. He is currently the ASCENT Group's Head of IT for APAC, a Singapore-based global independent fund administrator with a presence in 11 countries across Asia Pacific.
The Global CIO Forum ranked him as the No. 200 global CIO for the years 2022, 2021, and 2020. He was also ranked as the Top CIO for ASEAN for 3 consecutive years: 2021 (CIO75), 2020 (CIO50), and 2019 (CIO50) by IDG (now known as Foundry).
He brings with him 22 years of experience in IT management, strategic planning, IT security, digital transformation, project management, risk management, and business continuity.
He is also actively participating in IT events and summits as a speaker, panelist, or moderator, both locally and across borders, as his way of giving back to the industry by sharing his knowledge and experience.
What is digital literacy, and why does it matter?
In my opinion, digital literacy is the awareness and ability to seek, process, understand, and apply information gathered from all forms of digital media. Tons of information are available ranging from technology, economics, culture, politics, philosophy, science, education, healthcare, etc., and it is easily accessible at your fingertips.
In this modern world, the strength of a nation is supported by its informed citizens with the required skills and education. Therefore, digital literacy is essential for people to shift their way of thinking and improve their socio-economic lives. The traditional ways may not be applicable anymore, and the nation needs to move forward to catch up with all the developed countries and advanced citizens.
The most significant example is how people are now comfortable with technology. More and more people are going cashless, using QR Code payment, instant transfers, and contactless payment for their food, groceries, and shopping. Without the support and undertakings from the people, all the technology implementations would go wasted and fail. That is the power of digital literacy.
As an IT leader, what are your views on digitally upskilling the youth in the post-COVID era?
The COVID era has taught us that nothing is impossible. Life must go on, regardless of the hardships that we may encounter. During the COVID era, we saw how our teachers and educators outshone each other in their creativity and efforts to provide valuable content so that none of our children were left out, even when learning from home.
Our youth during this COVID era have proven to be extremely resilient and were able to adopt the new ways of learning without failing. The youth did surprisingly well, and we have already created a strong foundation for them to grow more. The ability to learn through video conferencing and to discipline themselves to complete all the exercises given by the teachers are some examples of their accomplishments.
I firmly believe that digital up-skilling is the next best thing we can offer them in order to foster an inquisitive mindset, a high-performance attitude, and a desire for continuous knowledge or new technology.
How can the youth be digitally empowered? What kind of exposure and engagement opportunities in the educational curriculum can educational institutes implement to raise the interest of youths in upgrading their digital skills?
Digital empowerment for youth must be carefully designed so that the initiative can be sustained in the long run and achieve the desired goals. It is not something we can accomplish overnight or with a single execution. It is a continuous journey, with improvements being made along the way to fix any weaknesses.
On top of that, there are challenges that need to be considered to make sure our implementation would benefit people from all walks of life:
Ability to access good internet coverage
It is essential for every citizen to have equal and good-quality internet access. The challenge may come in the form of difficulties setting up the internet infrastructure due to ground topology, i.e., mountains, wetlands, or deep rural areas that are difficult to access by land. Hence, the infrastructure readiness must be carried out in stages but continuously, to make sure the intended areas are not left out of this digital development.
Ability to source for digital devices
Having internet access alone is not sufficient. The challenge is that people must have purchasing power and be able to afford digital devices. The assistance may come in the form of subsidised gadgets or free devices for university students, which are primarily intended for low- and medium-income earners. Even the distribution of computer labs in schools should be taken into consideration. This would allow students in rural areas equal access to digital information. This would increase the success rate for the implementation of this digital initiative nationwide.
Skilled resources
We would need to equip our current teachers and educators with the right skills and training for them to deliver their roles successfully. The old way of changing the syllabus and then shoving it down their throats to make it happen is wrong. Before taking on this new role, human resources must be well trained in order for delivery to be more effective, gauge the readiness and plan for the development of these resources that would teach our youth to embrace digital technology.
Up-to-date syllabus
The curriculum must be current, interesting, and relevant to market demands. What is the direction to begin with? Is it to create a pool of data scientists in three years' time? increasing the number of actuarial science talents? Without a proper direction in place, all these efforts will go in vain. This should be followed with strategic planning and measurable targets on how to achieve the desired outcome.
Should it become a must for schools, colleges, and other educational institutes to conduct workshops or crash-course programmes to drive home the importance of technology for businesses?
As I mentioned earlier, the initiative to upskill the youth with digital information would require a carefully executed plan with clear directions from the government. An investor who decides to invest today does not want to wait another three years for their prospective workforce to be produced. Time is of the essence. If we could not project where the market is heading or what the next technology trends are, we would lose our competitive advantages, and all the prospective investors would shift to neighbouring countries with ready human resources.
The programmes or crash courses should be relevant to the market's needs and flexible enough to change when needed. We should invest in technology that would improve business performance and sustainability. The curriculum approach should emphasise the practicality of a technology to be applied in the real world and the development of a strong fundamental skill in digital technology.
As an IT leader, what advice would you give to the youth considering a career in the technology industry? What should they know about the industry before starting their career? What challenges they could face in and how do they overcome the challenges?
I would really encourage the youth who are considering a career in the technology industry. Their first step is to take the opportunity to master various technology skillsets that they will be able to apply later in their working lives. Skills like coding, programming languages, and web design are among those sought after by companies, either for full-time roles or even for freelancers. The hands-on skill is essential, and some companies even conduct programming and coding tests before accepting a candidate to join them. Consider what you are losing if you are not serious about your studies and instead play around.
On the other hand, they should be mentally prepared to adapt to the workplace culture because sometimes the degree or certificate that they have is just a prerequisite to being accepted into an organization. The truth is that they may not apply anything they learned in college or university. Be humble and learn as much as you can from your seniors and mentors. Stay away from office politics and bad influences from seniors who are stagnant or refuse to change.
Any other points you would like to highlight?
Digital empowerment must be equipped with knowledge on IT security and threat awareness. It is so surprising to see how professionals and educated people fell prey to scams like the Macau scam, the online love scam, the fake investment scheme, etc. We need to prepare the youth for all the possible threats and manipulation in the digital world. Some monitoring and parental control should be applied to the younger age groups. It is beneficial to have digital exposure at a young age, but the risk of online crime, such as paedophile grooming, identity theft, and other dangers, is concerning. Let's embrace technology and be extra vigilant at the same time.
Also read: Technology leaders must keep themselves abreast of changes and trends
Do Follow: CIO News LinkedIn Account | CIO News Facebook | CIO News Youtube | CIO News Twitter
About us:
CIO News, a proprietary of Mercadeo, produces award-winning content and resources for IT leaders across any industry through print articles and recorded video interviews on topics in the technology sector such as Digital Transformation, Artificial Intelligence (AI), Machine Learning (ML), Cloud, Robotics, Cyber-security, Data, Analytics, SOC, SASE, among other technology topics