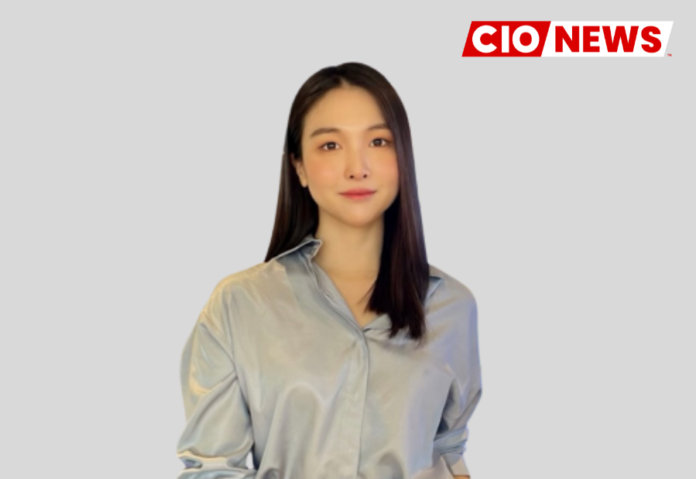 Digital ethics class would be a strong addition to the current
curriculums
This is an exclusive interview conducted by the Editor Team of CIO News with Hailey Yoon, Co-founder & CTO at IO21
What is digital literacy, and why does it matter?
Digital literacy refers to the ability to use digital platforms effectively, such as searching, communicating, and evaluating information online. For example, writing a witty, happy New Year message on a tweet will require digital literacy.
Today, our daily lives involve various digital tools. According to Data Report All, "the average global internet user now spends 6 hours and 37 minutes online each day," and "the world's internet users will spend roughly 1.4 billion years of combined human existence online in 2022." I believe this number will continue to grow as more advanced technologies become intertwined with our lives. Thus, digital literacy is a critical skill.
As an IT leader, what are your views on digitally upskilling the youth in the post-COVID era?
I don't believe the digital upskilling of the youth happened because of COVID-19; it has been a long-standing process. Nevertheless, it has been a significant factor in accelerating adoption. It showed the importance of digital literacy in the current and future education and job markets. Those without this skill will be left behind.
How can the youth be digitally empowered? What kind of exposure and engagement opportunities in the educational curriculum can educational institutes implement to raise the interest of youths in upgrading their digital skills?
The current education system is credited to Lord Thomas Babington Macaulay in the 1830s, who introduced a revolution to accommodate subjects such as mathematics and science, which were booming at the start of the industrial revolution. However, those systems that are heavily focused on memorising and analysing information have not changed until now.
To embed digital literacy into today's education systems, we need another revolution. We are flooded with information every second. Therefore, the key skill becomes filtering and evaluating it rather than memorising it.
Furthermore, I believe a digital ethics class would be a strong addition to the current
curriculums. The class could include case studies and activities on online behaviour.
Should it become a must for schools, colleges, and other educational institutes to conduct workshops or crash-course programmes to drive home the importance of technology for businesses?
Yes, today, it is difficult to find a business that is 100% offline. For instance, at IO21, my start-up company, we use an Instagram account to showcase our work, email subscriptions to make announcements, and cloud-based solutions for HR management. Thus, the future workforce should be prepared to utilise digital tools.
As an IT leader, what advice would you give to the youth considering a career in the technology industry? What should they know about the industry before starting their career? What challenges they could face in and how do they overcome the challenges?
I have three pieces of advice for youth considering a career in the technology industry.
1: Research various IT fields before making your career decision. Within the tech industry, there are so many options, such as full-stack development, cloud architecture, and security. I would explore different online courses, try a few hands-on projects, and then see how you like it!
2: Monitor your online presence. Your online reputation matters. Your online activities, such as likes, shares, and comments, may be visible to the public. Therefore, you should manage your online presence and reputation like you would in real life.
3: Build your soft skills. You're not a robot. At work, you will need to know how to communicate and collaborate with your colleagues. Make sure you develop this skill.
Also read: Technology is changing rapidly and can transform the way we work, live, and operate
Do Follow: CIO News LinkedIn Account | CIO News Facebook | CIO News Youtube | CIO News Twitter
About us:
CIO News, a proprietary of Mercadeo, produces award-winning content and resources for IT leaders across any industry through print articles and recorded video interviews on topics in the technology sector such as Digital Transformation, Artificial Intelligence (AI), Machine Learning (ML), Cloud, Robotics, Cyber-security, Data, Analytics, SOC, SASE, among other technology topics