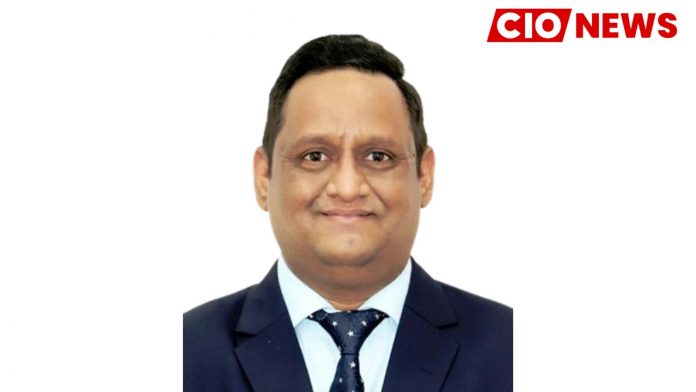 You need to be in the right frame of mind with the technology you are evaluating
When asked how he planned his career path to be a successful technology leader, Melwyn Rebeiro, Head of IT Security at AEON Credit Service India Private Limited, in an exclusive interview with CIO News, said, "Right after completing my Diploma in Electronics & Communications, I was very much inclined towards Information Technology; this field was new at that time and had immense potential to grow."
However, when I started my work as an engineer in the telecommunication field, I could see clearly that the horizon was low in my current engagement and hence I decided to undertake computer related courses such as networking and security, and soon I developed a passion for my learning and considered moving into this field, which was very nascent at that stage.
However, getting a job in this field was very challenging and the salary was not as per the standard at that time. However, the passion to succeed and make a career in this field was the motivation and soon, through one of my friend's references, I was able to get a job as a system engineer in HCL and then there was no turning back.
When asked about challenges he faced in his career path and how he overcame them, he said, "There were always challenges in the progression; the first was being I was from a telecommunication background and from there moving to a digital and IT background."
Understanding the concepts, technology and issues related to them not only meant providing adequate time to learn and master the technology, but also having the right mentor to go back to in times when the going was getting tougher and you wanted to quit.
However, the passion to succeed and make a name in this field was the primary motivation, which helped ease other constraints and challenges associated.
When asked about the challenges that technology leaders face today in implementing digital technologies, he stated that the most difficult challenge was convincing someone that the technology would change their life and the way they do things.
The mind-set is often that technology will take away our jobs, and people find it difficult to accept change, and challenging the status quo is even more difficult.
But as a technology leader, you need to be in the right frame of mind with the technology you are evaluating and confident enough that this technology will work wonders for our organisation and will make our capital and business grow.
Once you are convinced, the job of convincing others becomes easier and you can then embark on the transformational journey.
When asked how technology leaders can overcome the challenges faced, he said, "Like I said, you need to have the belief and the confidence that the things you are going to implement will serve the greater purpose of the organisation as well as help mankind in their journey towards digital transformation."
Once you are in this mind-set, transformation becomes easier and challenges can be overcome through collaboration and discussion.
There is some feedback that you can go ahead and implement, and there is some unnecessary noise that you need to filter out.
Overall, consensus is important and the right mind-set can lead to massive changes in the adoption of technology. That is what my experience says.
When asked about best practices, industry trends, or advice you would like to suggest to fellow technology leaders for their successful professional journeys, he said, "I would say that learning from other mistakes is a far better approach than learning from your own mistakes."
You are now better prepared to innovate and have more insight into making technology work for your organization. It is always ideal to learn from and take the reviews of mentors in the industry to improve the situation.
Lastly, collaboration and following the "servant leadership" principles would make the journey easier and more meaningful.
Also read: Metaverse – A New World of Immersive Experiences
Do Follow: CIO News LinkedIn Account | CIO News Facebook | CIO News Youtube | CIO News Twitter
About us:
CIO News, a proprietary of Mercadeo, produces award-winning content and resources for IT leaders across any industry through print articles and recorded video interviews on topics in the technology sector such as Digital Transformation, Artificial Intelligence (AI), Machine Learning (ML), Cloud, Robotics, Cyber-security, Data, Analytics, SOC, SASE, among other technology topics