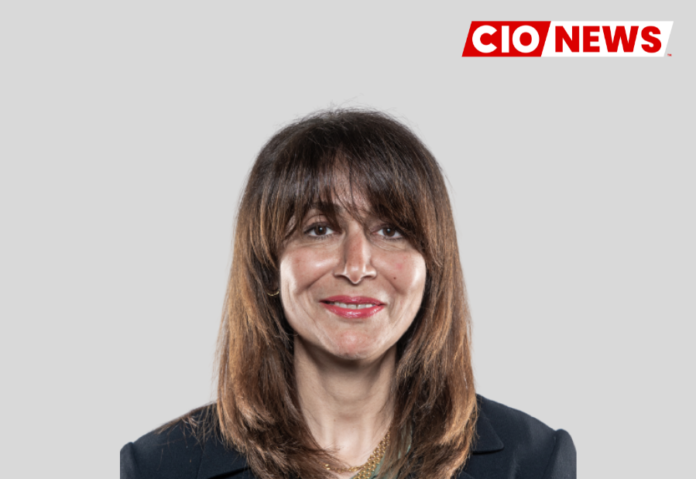 Introduce technology through the education operation's (academic and administrative) workflow processes
This is an exclusive interview conducted by the Editor Team of CIO News with Germin Abouel Atta, Chief Information Officer (CIO) at The British University in Egypt
How did you plan your career path to be a successful technology leader?
Since graduating from the electronics and communication engineering faculty, this question looks back on the journey of many years I spent working in the IT industry and reminded me of my affinity to technology and the cascading steps, turning points (from development to technical, then to strategic management), and challenges I faced to get to this point in my career.
Actually, I didn't plan to be a CIO; instead, it was a result of the accumulated experience, acquired skills, and roles in the development, technical, strategic management, and governance fields across a variety of industries (power engineering, education, and the financial sectors), as well as my focus on being business-oriented after earning my MBA. All of the foregoing aided the CIO job path and advanced the digital transformation strategic planning.
What challenges you faced in your career path and how did you overcome them?
The IT industry is one that is constantly changing, introducing new technologies as well as new threats; therefore, challenges are a part of the career path. In addition, there were distinct difficulties in each industry I entered. To overcome this, one needs to be flexible, agile, and able to move quickly to respond quickly to the changing environment, develop solutions to a variety of conditions, categorise and prioritise objectives and tasks, identify short- and long-term goals, take risks, and have an effective risk management plan in place.
I experienced some gender discrimination when I first started my career in the IT industry, but with perseverance, excelling in my job, adopting the collaboration concept, and earning my co-workers' and management's trust, I was able to go past this problem. Eventually, this kind of challenge fades out.
What are the challenges faced by technology leaders today while implementing digital technologies? How can technology leaders overcome the challenges faced?
The difficulties of implementing digital technologies today are exacerbated by the ever-rising demand for digital transformation.
I'll start with the two challenges that have the biggest effects: the geopolitical upheaval and the economic volatility that continually change our agenda's priorities, disrupt the supply chains for IT technology components, and restructure the budget. To work around these crucial challenges, we had to fully understand the business needs, plan, and be agile to speed the processes and avoid dramatic budget restructuring. In addition, utilise the utmost of the available resources to maintain business continuity and growth.
Then, the common challenges in implementing technology are:
People: Cultural change is one of the challenging obstacles that could result in the failure of the implementation of the digital transformation. This obstacle needed to be managed by all stakeholders, including involving the people who had responsibility for it, managing change, raising awareness, providing training on technology systems, and resolving problems. Furthermore, there is a shortage of IT skilled personnel, which necessitates staying current with some current strategies such as reallocation, training, decision-making participation, flexible scheduling, and working from home…, while external resources are required, outsourcing in some circumstances is acceptable, attractive compensation packages, and adjustments to the recruitment criteria (skills over years of experience…
Processes: In the absence of business processes, it is difficult to see the implementation roadmap clearly; thus, business governance had to be formulated and implemented. This encourages people to be workflow-oriented, which makes implementation easier and sparks innovation and problem-solving among them.
Systems: This factor faces numerous significant challenges, including those related to accessibility, reachability, security, infrastructure, and cloud computing. However, as was already mentioned, how can these challenges be overcome in addition to implementing cyber security measures in accordance with IT standards and best practises with an IT disaster recovery strategy and IT risk management?
Any best practices, industry trends, or advice you'd give to fellow technology leaders to help them succeed professionally?
Identifying technology as the tool or method to unlock the future for the educational echo system, and the increase in appetite for it as it conditioned the user to believe they could get whatever they wanted whenever they wanted it in a minute, becomes a challenge to IT, who works behind the scenes, to provide it as a continuous service, available, secure, reachable, accessible, and with the capacity to use it.
IT strategy aligned with the business strategy
Integrate and embed technology into the academic curriculum and the student education life cycle.
Introduce technology through the education operation's (academic and administrative) workflow processes.
Budget allocation
Resources (people, systems, tools, etc.)
Governance, disaster recovery strategy, and risk management
Change management
Continuous service improvements
Any other points that you would like to highlight?
The IT leader is not only seen as a technical facilitator or counsellor but also as a business partner who works as a team player to produce outcomes, find solutions, and promote company expansion and continuity.
One final thing to remember is to embrace change, especially in the rapidly evolving world of today.
Also read: Digital technology adoption in India gave us the opportunity to start the work-from-home concept
Do Follow: CIO News LinkedIn Account | CIO News Facebook | CIO News Youtube | CIO News Twitter
About us:
CIO News, a proprietary of Mercadeo, produces award-winning content and resources for IT leaders across any industry through print articles and recorded video interviews on topics in the technology sector such as Digital Transformation, Artificial Intelligence (AI), Machine Learning (ML), Cloud, Robotics, Cyber-security, Data, Analytics, SOC, SASE, among other technology topics