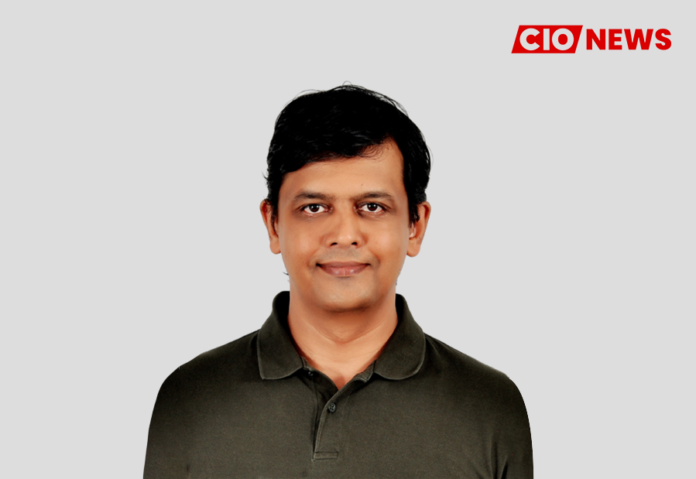 A Martech leader needs to evaluate and decide on the most efficient approach for their diverse requirements
This is an exclusive interview conducted by the Editor Team of CIO News with Raam Nayakar, Head of Marketing Measurement at BYJU'S
About Raam Nayakar:
Raam Nayakar is a seasoned MarTech professional with over 20 years of experience in data-driven marketing and building MarTech platforms in various industry verticals, including financial services, FMCG, retail, e-commerce, and education technology.
Raam is an expert and ardent advocate of marketing measurement and experimental marketing. He is a prominent speaker at various forums on topics including marketing and customer analytics, customer loyalty, A/B testing, and measurement.
Raam currently heads Martech and Measurement for Byju's, one of the world's leading ed-tech companies.
How did you prepare for a career as a Marketing Technology (Martech) leader?
Successful Martech leaders are multiskilled and drive initiatives that encompass technology, product, data, and behavioural sciences—connecting the dots to deliver the most effective and efficient marketing solutions. Some of the best MarTech leaders I have met have shown a fine blend of aptitude, passion, and experience that makes them successful.
Some of my strategies and plans that have worked for me in my career to become a successful marketing technology (Martech) leader are listed below.
Having a strong foundation in my academics with a degree in Statistics, Mathematics, and Computer Science and a Masters in Consumer Psychology has been a major advantage for connecting the dots across a consumer journey.
Martech is an ever-growing domain with a constantly and rapidly evolving digital and data ecosystem. An important strategy that has become a core habit in my 20+ year Martech career and given me an edge is "Learn, Unlearn, Re-Learn." From interplay in Google systems to innovations in Meta ads capabiliites, new cloud technologies to AI, I try to stay current and be an early adopter of the same by running pilots and conducting experiments.
"Context" is the key to the success of a Martech solution. The only win-win scenario is when a solution fits into the intersection of consumer context and business context. Investing time and effort to get the appropriate context is another strategy that has helped me implement many Martech initiatives that have delivered business impact.
Martech is an interesting field, and its leaders are naturally curious individuals. Knowing when and how deep one should go is an important soft skill for any martech leader. If there is a new technology or feature, I get hands-on and invest time and effort to personally understand it in depth, determine areas of application, and develop use-cases for my company. This automatically makes me a thought leader and gives me the opportunity to lead organisational initiatives in that area.
Given that most initiatives that Martech leaders drive are the first of their kind in their organization, they need to be able to influence and impact people across levels, from guiding an engineer for configurations of an ad-tech or Martech platform to pitching to the board for sponsorships. Being able to get things done across levels, irrespective of organisational hierarchy or inter-departmental boundaries, is another area of focus and a key skill.
What challenges did you face in your career path and how did you overcome them?
Defining "Where to Play" in the vast MarTech area: There is always the risk of becoming a generalist or becoming too niche with fewer opportunities. After a lot of thinking and iterating, I decided to focus on "Interaction in the Advertising Ecosystem and its Representation in 1st Party Platforms."
Stakeholder empathy: Understanding the ground realities of campaign execution from a marketing manager's perspective is another challenge most Martech leaders face. For a couple years in my career, I took on marketing roles to create and scale a loyalty programme, launch a product line, and run brand and performance campaigns for the same. This gave me insight into the ground-level challenges of where data or technology can be used and where it cannot be implemented.
Persisting with Martech: In my career spanning over two decades, there were pressures or temptations to move out of Martech into other roles. I had to make several difficult decisions and trade-offs about career growth vs. area of interest. This became more balanced for me as the data and digital ecosystem matured.
How do martech leaders intend to use technology in marketing, and what are the benefits to their organizations?
Martech drives growth for organisations by connecting the feedback loop across customer context, marketing stimulus, engagement behaviors, and business outcomes. The role of a MarTech leader is to bring together expertise, technology, and data to make marketing efficient, effective, and smart while keeping the company compliant for customer data privacy.
There are multiple ways martech leaders can implement technology in marketing to deliver its benefits to the organisation:
MarTech leaders need to understand and influence how customer data is created, collated, and consumed in their organization. Ascertain that the CRM systems or the Martech stack are capable of linking customer reactions to marketing inputs, either at the customer or aggregate levels.This should serve as the central customer signal system that facilitates an intelligent dialogue with the organization's customers via marketing campaigns.
Establish an information flow (attributions) between the digital ecosystem and first-party systems in a privacy-compliant way within the organization.
Create a culture of learning through experimentation by providing tools and training for understanding the customer journey (segmentation), hypothesis testing (A/B testing), and personalization.
Automate campaign audience management for digital marketing teams by leveraging first-party data from CRM systems or the Martech stack.
Provide insights infrastructure for marketing teams to understand the impact of their campaigns, make timely decisions at a tactical level, get cohort and audience insights, and assess impact through the funnel, enabling the marketing organisation to improve campaign ROI.
Set up measurement processes that guide optimization of spend as well as audience—directly impacting the organization's overall return on ad spend.
Digital B2C organisations create high volumes of data, which can inflate storage and computing costs. MarTech leaders in companies need to establish processes to facilitate the organisation while keeping costs in check.
What are the challenges faced by martech leaders today while implementing technologies in marketing?
Some of the key challenges that I have faced are:
Integration of data flow between the digital ecosystem and first-party systems
Limitations of third-party tools and technology to address diverse requirements
Measurement methods are insufficiently robust to isolate the impact of multiple marketing initiatives.
How can Martech leaders overcome the challenges faced?
MarTech leaders need to become subject matter experts or bring in an SME to drive collaboration between partner, product, engineering, and analytics teams, with a key focus on ensuring data quality.
There will be no one-size-fits-all solution. A Martech leader needs to evaluate and decide on the best approach for their diverse requirements. There are in-house solutions that need to be created for custom requirements that require a lot of contextual knowledge. For recurring and long-term customer requirements, there are build-operate-transfer models. Finally, there are third-party solutions for standardized, low-complexity, long-term requirements.
Look beyond touch-based attribution models, market mix models, or test-and-control methods that are all limited in their ability to provide a holistic view. A hybrid version of all three can get one closer to the right answer.
Any best practices, industry trends, or advice you'd give to other Martech leaders to help them succeed professionally?
Some of the best practises that I would like to highlight are:
Ensure MarTech has sponsorship from the CEO and has clear mandates for the organization.
Build a strong team of data engineers and data analysts who see data as the outcomes of behaviours or actions rather than tables of rows and columns.
Create greater emphasis on measurement as a practice to make the organisation more data-centric.
Network with subject matter experts in the digital ecosystem and stay up-to-date on policies and new ad and campaign features. Understand how you can enrich your customer signalling system using data from the broader digital ecosystem.
Help marketers appreciate the use of AI and machine learning to improve digital campaigns with simple real-world examples.
Anything else that you would like to highlight?
In my experience, leveraging data clean rooms to bring together first-party and third-party data is the best way to enrich insights about the audience or customers in a data privacy-compliant way. As data privacy regulations tighten, user-level third-party data will become impossible to map. Identify intelligent ways to use cohort-level data in your AI and machine learning algorithms.
Also read: Play with technology yourself to be successful
Do Follow: CIO News LinkedIn Account | CIO News Facebook | CIO News Youtube | CIO News Twitter
About us:
CIO News, a proprietary of Mercadeo, produces award-winning content and resources for IT leaders across any industry through print articles and recorded video interviews on topics in the technology sector such as Digital Transformation, Artificial Intelligence (AI), Machine Learning (ML), Cloud, Robotics, Cyber-security, Data, Analytics, SOC, SASE, among other technology topics