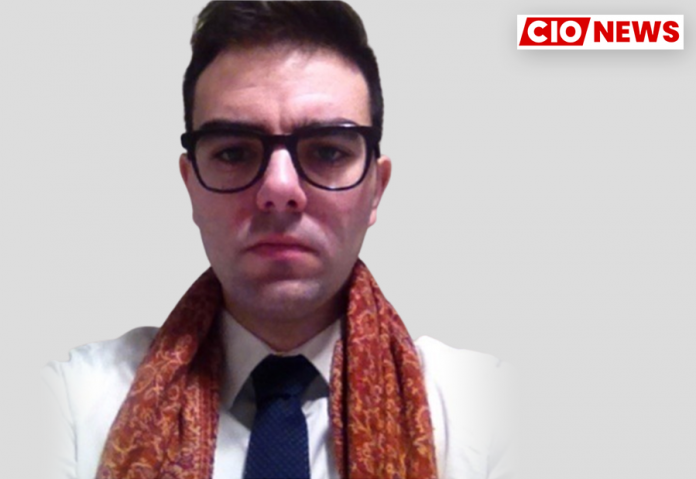 "Tech" talent is hard to access, to attract, and then to retain, especially in the current market, which is highly competitive
I would encourage any professionals interested in "tech" journeys to network as much as possible, to get out of their comfort zone to see that, in the end, businesses strive in a rather homogeneous fashion
When asked how he planned his career path to be a successful technology leader, Edouard Ribes, Chief Technology Officer (CTO) at Manymore, in an exclusive interview with CIO News, said, "My approach to career planning has evolved over the years." When I started in the labor market as a data scientist, I was very keen to get as much experience under my belt as possible (across both industries and geographies). I chose to start in France doing quantitative analysis work in the commodity trading space for about two years, then moved to data science projects dedicated to pharmaceutical marketing and sales in the US for another two years, and then moved back to Europe on R&D optimization projects.
At the beginning, my focus was highly technical and I wanted to use as many technologies as possible. But as the years passed, I realised that basic technologies were more than enough to tackle most challenges (for instance, a linear regression often does wonders) and that what mattered most was really the business impact that all my projects could have. Looking back, I think that those rotations across projects were extremely useful because they not only shaped me into a more versatile individual but also got me to think about the bigger picture. Thus, whenever I get the opportunity to provide feedback to younger "tech" collaborators, I keep stressing the value of mobility early on in their careers.
My move back to Europe then came with the opportunity to sink my teeth into managerial roles. Those first-line management experiences got me to another appraisal of the notion of career. It got me to thinking about a firm strategy and mission, something that I could not yet co-shape but was necessary to grasp to motivate my direct reports. As I started to look up and towards the future, I realised that if, in my early days, assignments came and went at a quick pace, I had started to enter a period of my professional journey that was more of a marathon than a sprint. As this realisation kicked in, I started to think of my role as that of a trusted business partner: someone who could co-shape a vision and a contribution to society and transform that into a growing, profitable enterprise. This got me to progressively move from a first-line manager to a manager of managers and then got me access to a role in the C-suite of an industrial actor.
Now, as a CTO, my focus is a bit different. Having climbed the technical ladder, I see two options to further drive my professional journey. First, I could go on the road again and move towards bigger challenges and a variety of geographies. Second, I could aim for a CEO role at a tech company, which I would either have founded or which would require a new leader. Time will tell, but two things are certain at that stage: I need to make sure that my current tenure bears fruit and that I prepare for my next move by aligning the two concepts of societal and personal growth.
When asked about challenges he faced in his career path and how he overcame them, he said, "I think I faced three challenges which, all things considered, are rather common." The first one was to think business rather than tech. The "ahah" moment for me came when one of my clients (a BU director who had the kindness to act as a coach) told me that technologies can be learned and used very quickly, to the point that "tech" in itself almost does not matter, but that common business sense is surprisingly rather rare. I must admit this came as a shock at the time, but then my client articulated all the difficulties that came with the execution of his vision, and the "tech" in itself did indeed not really matter.
The second challenge for me was to hone my soft skills, which, I must admit, were rather poor in my early days. What got me to think differently here were all of those experiences: the succession of individuals, managers, clients, countries, and places. It exposed me to a vast and very diverse array of styles and cultures; something that education did not do because of its selection process, which (at the time) had the tendency to regroup individuals with the same "modus operandi".
The final "big" challenge for me has been about assessing opportunities (career wise). To become a trusted business partner and an impactful leader, you must find the right opportunity both in terms of business (where you can contribute fully) and in terms of team (with whom you can best complement and learn). This is a realisation that came about through exchanges with my former PhD advisor. But as of today, I am not sure if I have the magic recipe to answer this puzzle.
When asked about challenges faced by technology leaders today while implementing digital technologies, he said, "For me, the core challenge when implementing new technologies revolves around people." Personally, I have found it extremely difficult to align the right people in the right place at the right time to drive a smooth implementation. The main difficulty here is not one of planning, but one of sourcing. "Tech" talent is hard to access, to attract, and then to retain, especially in the current market, which is highly competitive.
But once technologies are in place, a second challenge arises as you need to move from implementation to support. This requires a different type of talent. The second challenge in the implementation of any digital technology thus lies in finding that spot where the shift ("build" to "run") should occur. It's difficult because it's a turning point in the business cycle of any technological effort and because it forces you to review your team composition. And here I have found that the problem gets even harder when you don't have the chance to have a portfolio of technologies to smooth the transition and re-deploy talent.
When asked how technology leaders can overcome the challenges they face, he said, "In my opinion, the formula for success is first and foremost to be as close as possible to the business." This truly helps articulating how "tech" translates into value and afterwards leads to a rather smooth decision process. Without a solid "why", all "tech" efforts are meaningless.
The second pillar to success is about creating a best-in-class partnership with "human resources" professionals. If you find a good human resources business partner who gets your direction of travel and challenges, execution becomes much easier.
When asked about best practices, industry trends, or advice he would like to suggest to fellow technology leaders for their successful professional journeys, he said, "When networking, I often hear that peers who tend to "specialize" and forfeit their general management role to manage their career." This comes in two forms: specialisation within an industry (e.g. the manufacturing space) or with a particular technology (i.e. the "blockchain"). Though some prior industry or technology knowledge is helpful to be successful in a new role, I truly believe that we don't need to master everything to contribute – otherwise where is the learning opportunity? And where is the agility?
This needs to be a constant reminder and I would encourage any professionals interested in "tech" journeys to network as much as possible, to get out of their comfort zone to see that, in the end, businesses strive in a rather homogeneous fashion.
Also read: Metaverse – A new universe where we will have business, shopping, sports, and entertainment
Do Follow: CIO News LinkedIn Account | CIO News Facebook | CIO News Youtube | CIO News Twitter
About us:
CIO News, a proprietary of Mercadeo, produces award-winning content and resources for IT leaders across any industry through print articles and recorded video interviews on topics in the technology sector such as Digital Transformation, Artificial Intelligence (AI), Machine Learning (ML), Cloud, Robotics, Cyber-security, Data, Analytics, SOC, SASE, among other technology topics