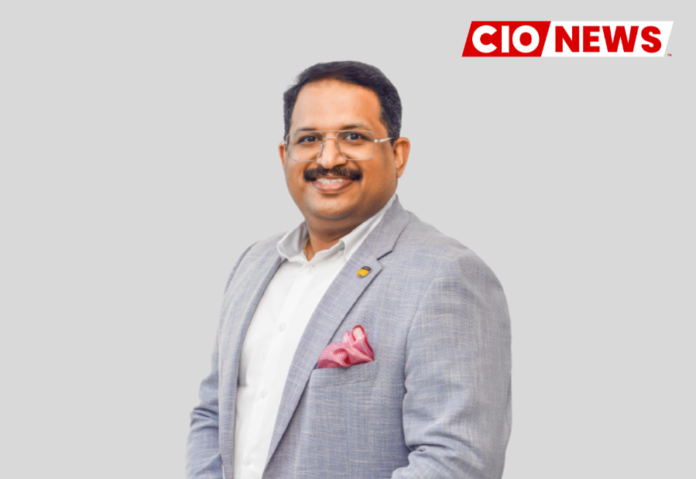 Technology leaders are required to be efficient problem solvers, even if the problems are situational or long-term
This is an exclusive interview conducted by the Editor Team of CIO News with Nithin Geo Thomas, Head Of Information Technology at Amity University Dubai
How did you plan your career path to be a successful technology leader?
More than anything else, I prefer and strive to do the right thing at the right time. Irrespective of the positions or responsibilities I held, I gave my best—or more than the best—in the past. That will eventually lead us to success. Always focus on what we do at present and give your best, which will take you to heights.
What challenges you faced in your career path and how did you overcome them?
Challenges are always an opportunity to learn something new. Exciting challenges keep us moving, especially in IT. In the past, there were many challenges, and even now, there are many. My best testimony is that the challenges keep us active and motivated. There is no single answer for how to face the challenge. The major one I faced was the first few months as a manager, which was challenging to adapt. But I was fortunate to get all the support from my organization, colleagues, and senior leadership.
What are the challenges faced by IT leaders today while implementing digital technologies?
Often, IT and business travel in two parallel lines that never meet, which is one of the most significant challenges. Technology leaders need to understand the business well and how a technology implemented now or in the future will complement the company. Technology and organisational strategies should go hand in hand to reach a better goal. I am sure the business will support the technology implementation if these match.
How can IT leaders overcome the challenges faced?
Technology leaders are required to be efficient problem solvers, even if the problems are situational or long-term. At the same time, building relationships with each parallel workforce within the organisation and peers in the industry will be helpful.
Any best practices, industry trends, or advice you'd give to fellow IT leaders to help them succeed professionally?
The best practises are pretty relative in action. Each one will have their own unique styles and options to excel. The best way is not to be someone else; be yourselves and be loyal to what you do, and success will follow.
Also read: Technology is evolving and you must embrace it by maximising its benefits
Do Follow: CIO News LinkedIn Account | CIO News Facebook | CIO News Youtube | CIO News Twitter
About us:
CIO News, a proprietary of Mercadeo, produces award-winning content and resources for IT leaders across any industry through print articles and recorded video interviews on topics in the technology sector such as Digital Transformation, Artificial Intelligence (AI), Machine Learning (ML), Cloud, Robotics, Cyber-security, Data, Analytics, SOC, SASE, among other technology topics