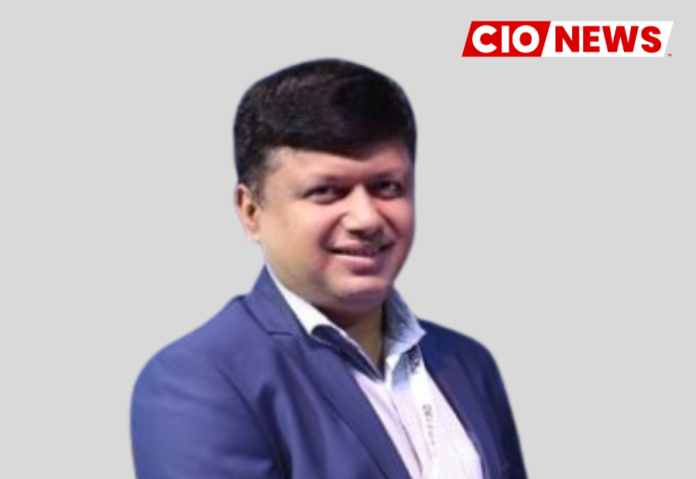 Technology can only be successful if it is widely adopted
This is an exclusive interview conducted by the Editor Team of CIO News with Ratan Jyoti, CISO at Ujjivan Small Finance Bank Limited
How did you plan your career path to be a successful technology leader?
To deal with the ever-changing and ever-growing technological landscapes, it takes a lot of grit to be a successful technology leader. To continue your journey, you must devise a proper plan. The various components that aid me in my journey are:
Continuous learning
Ability to adopt changes
Result-oriented, realistic career goals
Building skills
Building relationships
What challenges you faced in your career path and how did you overcome them?
Throughout my journey to becoming a successful technology leader, I faced numerous challenges. The major challenges being faced are:
Staying current on industry trends: The field of technology is constantly changing and evolving, and it can prove challenging to stay updated on the latest trends. To overcome the challenge, I, as an individual, have invested a lot of time and effort in professional development, such as practising techniques and tools on my own and attending webinars.
Managing people and projects: It is difficult to maintain people who are the most important part of achieving professional success. To overcome the same, I have been trying to hone my leadership skills through various team exercises.
Balancing tech with business acumen: To achieve the same, I have been trying to continuously learn business concepts and terms.
Managing uncertainty in technology is the biggest challenge being faced, and to overcome it, I have been working with an open mind and the ability to adopt and adapt.
Most importantly, you should learn to tackle your failures and learn lessons from them.
What are the challenges faced by IT leaders today while implementing digital technologies?
There are several challenges that tech leaders face when implementing digital technology. Among the most significant are:
Lack of quality and skilled resources.
Complexity that digital technologies bring.
Integration with existing systems can be challenging and time-consuming.
Security concerns.
Resistance to change is the biggest challenge being faced, as technology can only be successful if it is widely adopted.
The challenge is to understand the diverse customer needs and convert them to technological solutions. Misaligned technological expectations are perhaps the biggest challenge that I have witnessed. Creating technological and security awareness and culture is the second challenge to deal with. Technological obsolescence and technological complacency are other prevalent challenges.
How can IT leaders overcome the challenges they face?
There are numerous approaches that technology leaders can take to overcome the challenges they face. Some of them are:
Communicating effectively
Adopting approaches to plan carefully
Involving subject matter experts
Addressing security concerns effectively
Shown sense of act on feedback
Being flexible helps.
Adapting to customer needs is key, so the technology strategy must be aligned with the business strategy. Technology leaders should prioritise the development of technology and cyberculture. A cost-benefit analysis based on customer needs must be carried out while adopting new technologies. Employee and customer education should be a top priority. Involvement of the key stakeholders at every stage will give the desired results.
Any best practices, industry trends, or advice you'd give to fellow technology leaders to help them succeed professionally?
Stay updated
Be open to changes
Be flexible
Develop leadership skills and business acumen
Focus on delivering value and enhancing business with security in mind
The model chosen for digital transformation must be very simple and measurable, with well-defined and important goals. Digital security and trust must be high on the user experience agenda.
Any other points that you would like to highlight?
Be flexible and open to adopting changes because technology is evolving and you must embrace it by maximising its benefits.
Also read: Digital literacy is practically the only way to live our lives these days
Do Follow: CIO News LinkedIn Account | CIO News Facebook | CIO News Youtube | CIO News Twitter
About us:
CIO News, a proprietary of Mercadeo, produces award-winning content and resources for IT leaders across any industry through print articles and recorded video interviews on topics in the technology sector such as Digital Transformation, Artificial Intelligence (AI), Machine Learning (ML), Cloud, Robotics, Cyber-security, Data, Analytics, SOC, SASE, among other technology topics