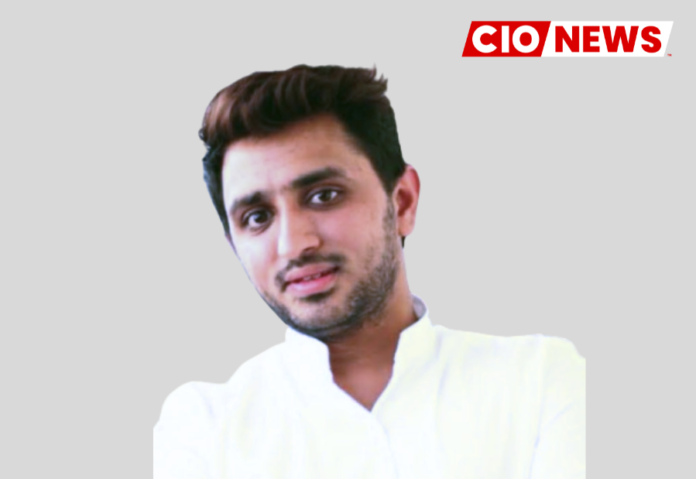 Go with technology and grow with technology" to be a successful leader
This is an exclusive interview conducted by the Editor Team of CIO News with Nitesh Sharma, Head of Information Technology at Asian Institute of Nephrology and Urology
How did you plan your career path to be a successful technology leader?
I started in IT as a desktop support engineer 12 years ago, and there was a race going on for technology advancement and development. Macro and micro technology improved over infrared and operations every second. With all the edges around the globe, I decided to participate in the race of technology that day. Being a part of healthcare IT has allowed me to grow as a person and a tech geek. I have made a lot of sacrifices to do what I love, and still, my passion pushes me on. "Go with technology and grow with technology" to be a successful leader.
What challenges you faced in your career path and how did you overcome them?
Technology is something that will give you a challenge at every single step. It wasn't always just about managing the workload of IT operations. There are many other outside factors that contributed to knowing me going into that space; there are so many challenges at every step once you handle the leadership position and you are contributing more than your 100%, but things are not perceived outside the same way and people are not valuing the importance of your work and don't see you and your work through the same lens; those things will always give you a reality check; this is how things are and you have to dissent. What am I working on? And how am I working? I don't work to prove anything to anyone; every single day is a learning experience for me, which pushes me on; many people ask how you manage things; I always wanted me and my team to perform well on every single step; that's the kind of preparation I go through every single day; and even in some moments, I also feel mentally down; that's normal; we all have emotions as human beings. To deal with such situations, I always have mentors in my life. I talk to them and discuss things with people who can guide me. No one is going to think that you are weak; people are actually going to feel empowered and compassionate toward you, and you are going to get help from all the sources you can't even imagine, but we don't speak because we are hesitant; we don't want to be seen as mentally weak or weak people. There is no point in putting so much effort into one thing and not having the desire to be the best, so I started believing in myself. If I have sacrificed so much in my life to do what I am doing now, I want to be the best that I can be. I want to achieve something really big and want to become a G.O.A.T.
What are the challenges faced by IT leaders today while implementing digital technologies?
When it comes to the healthcare vertical, where digital technology plays a key role, the biggest challenge is the adoption of technology and convincing the end-users to accept the change and convert from manual to digital. As healthcare is the most important intersection where manual work is being transformed into digital, every single day when you step into the organization, you must identify how to simplify the work of the medical and paramedical teams so that they can devote their maximum time to patient care. Keeping in mind that healthcare technology began evolving at a very rapid pace following the COVID Pandemic 2019 to 2022, we have seen huge development and adoption of technology in healthcare.
How can IT leaders overcome the challenges faced?
Awareness: Always keep yourself updated with the technology and challenges faced by your vertical peers.
Strong Network Connection: Maintain a good social network to keep yourself and your team up to date on technological advancements.
Sharing New Ideas: We always encourage our team to share innovative ideas, which increases the efficiency of completing the task at a very rapid pace.
Also read: Technology is evolving and you must embrace it by maximising its benefits
Do Follow: CIO News LinkedIn Account | CIO News Facebook | CIO News Youtube | CIO News Twitter
About us:
CIO News, a proprietary of Mercadeo, produces award-winning content and resources for IT leaders across any industry through print articles and recorded video interviews on topics in the technology sector such as Digital Transformation, Artificial Intelligence (AI), Machine Learning (ML), Cloud, Robotics, Cyber-security, Data, Analytics, SOC, SASE, among other technology topics