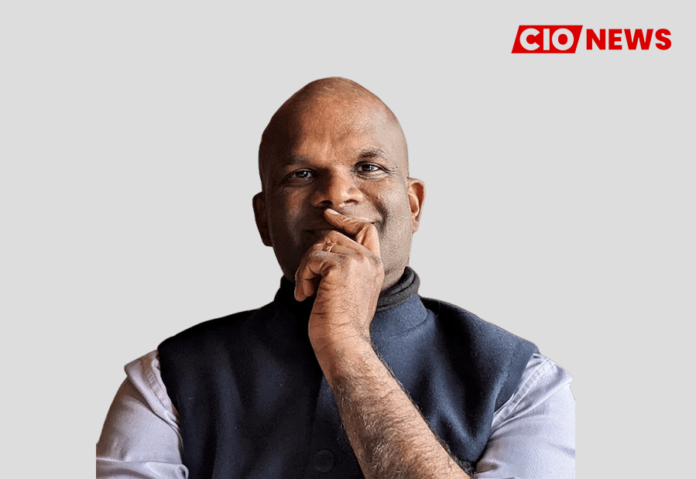 Technology cycles have become so short that we need a solid learning mechanism
This is an exclusive interview conducted by the Editor Team of CIO News with Joseph Jude, Chief Technology Officer (CTO) at Net Solutions
How did you plan your career path to be a successful technology leader?
I didn't. I zigzagged. I tried my hands in many different roles—consulting, management, and startups. All those experiments revealed what I am good at and what I enjoy doing. I have finally reached a place where I enjoy what I do on a daily basis.
What challenges you faced in your career path and how did you overcome them?
As I mentioned in the previous answer, I didn't know what I was good at. An earlier part of my career was like wandering in the wilderness. My mentor helped me see my strengths and opened doors that fit those strengths.
What are the challenges faced by IT leaders today while implementing digital technologies?
As technology leaders, we are always thrusting the latest tools on our business counterparts rather than finding out how best to solve the business problem.
How can IT leaders overcome the challenges they face?
I spend most of my time on business. I stay as close to the production cycle as possible. Identify gaps in the cycle and figure out a way to close those gaps, which means increasing revenue flow to the company using technology.
Any best practices, industry trends, or advice you'd give to fellow IT leaders to help them succeed professionally?
Have a learning framework. Technology cycles have become so short that we need a solid learning mechanism. I use consume, produce, and engage as a learning framework.
Take up hobbies that will have a second-order effect on your career. It could be writing, public speaking, or podcasting.
Go out and meet diverse business users and develop a basic sense of how different parts of the business work.
Any other points that you would like to highlight?
Pay it forward. Be generous to the next generation.
Know more about Joseph Jude.
Also read: It is very important for everyone to be digitally literate
Do Follow: CIO News LinkedIn Account | CIO News Facebook | CIO News Youtube | CIO News Twitter
About us:
CIO News, a proprietary of Mercadeo, produces award-winning content and resources for IT leaders across any industry through print articles and recorded video interviews on topics in the technology sector such as Digital Transformation, Artificial Intelligence (AI), Machine Learning (ML), Cloud, Robotics, Cyber-security, Data, Analytics, SOC, SASE, among other technology topics