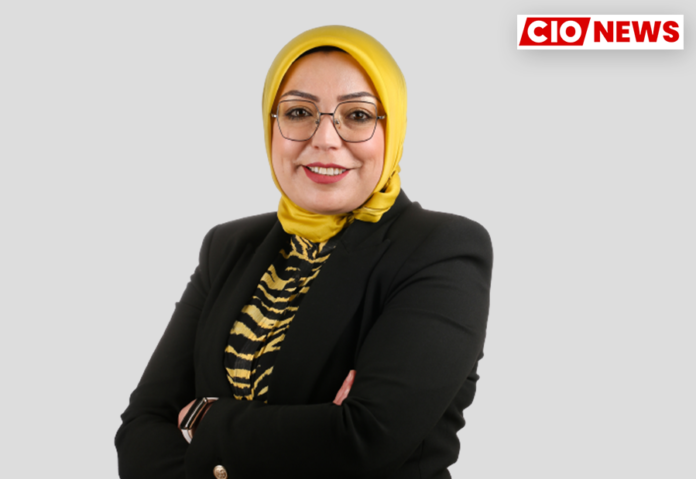 Technology leaders should engage all teams in the digital transformation process
This is an exclusive interview conducted by the Editor Team of CIO News with Dr.-Ing. Imen Hbiri, Co-Founder & CTO of Robocare
How did you plan your career path to be a successful Chief Technology Officer?
I did not plan a specific career path. I started by building myself, starting from engineer until I got my PHD Degree in new technologies in robotics and emerging areas of technology that I enjoy each day learning new skills, especially problem solving, innovation, and creativity. This journey required a lot of hard work and perseverance.
Then I worked in industry. There I practised my knowledge and became more robust. In my industrial experience, I practise my hard skills and build new soft skills. Because here I understand that in addition to hard skills, to improve my career I need soft skills (management, communication, negotiation, empathy, passion, etc.). Finally, after I build myself, I build my network, national and international.
What challenges did you face in your career path and how did you overcome them?
For me, the biggest challenge is time management. I should divide my time between working, learning new skills, managing my team, networking, testing new products, maintaining technological awareness, caring for my two children, family, and parents — all in a 24-hour period.
Could you please tell us about any cyber-attack or any security incident faced by your current organisation and how you tackled it?
We are always working on improving our organization's IT system security. But according to my experience, the main challenge is human, not technical. Because we must always educate employees on how to protect the system and avoid misuse,
In addition, we need to be prepared in case of any security incident through strong processes: war rooms, defined playbooks, fast stakeholders' identification, and debriefings after each attack.
How did your organisation gear up in-terms of technology in the COVID times?
We met on videoconferences and performed many virtual meetings. We used cloud-based applications and digital platforms. We continued to scale and deliver more and newer features and functionalities to business users, enabling them to focus and achieve their targets while we supported them remotely and addressed the availability, performance, and security of the applications and infrastructure.
In addition, we used our technologies for voluntary work to improve some medical device performance, COVID workshops, etc.
What are the challenges faced by CTOs today in a similar industry while implementing digital technologies?
The main challenge is human, not technical. Employees don't accept the change and refuse new technology, new methods, and digital tools.
In addition, we can face employees with limited knowledge that have difficulties getting familiar with digital tools.
How can technology leaders overcome the challenges they face?
They should develop a change management strategy.
In addition, they should work on capacity building.
Moreover, the digital tool should be easy to use and appropriate to the employees' needs.
Any best practices, industry trends, or advice you would give to other CTOs to help them succeed in their careers?
We should engage all teams in the digital transformation process.
We should get the recommendation from a digital expert for the roadmap.
We should start with a small project and go step by step through the roadmap.
The digital transformation is a continuous process.
Use digital transformation technologies to reach company objectives and goals.
Training, team building and training are critical for all the team to increase team efficiency.
Also read: Tech leaders must always invest in meeting future challenges rather than just current demand
Do Follow: CIO News LinkedIn Account | CIO News Facebook | CIO News Youtube | CIO News Twitter
About us:
CIO News, a proprietary of Mercadeo, produces award-winning content and resources for IT leaders across any industry through print articles and recorded video interviews on topics in the technology sector such as Digital Transformation, Artificial Intelligence (AI), Machine Learning (ML), Cloud, Robotics, Cyber-security, Data, Analytics, SOC, SASE, among other technology topics