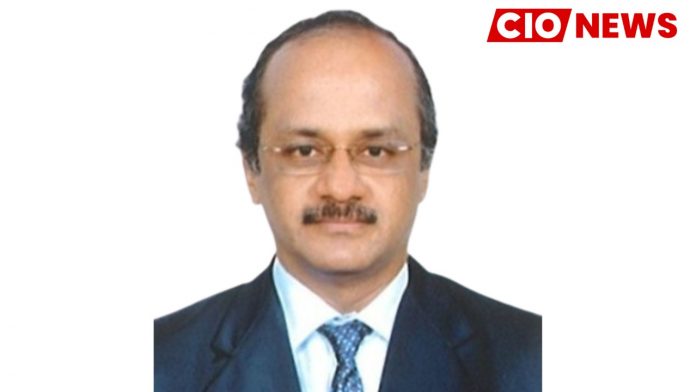 Inclusion of digitalisation in the educational curriculum is required as this is going to be the future
When asked what digital literacy is and why it matters, Rajeev Khade, Vice President Global Chief Data Officer at LivNsense Technologies Pvt Ltd, in an exclusive interview with CIO News, said, "Having an awareness and clarity of what is required to be done under digitalisation, why it is required, and how it is going to benefit the internal users will thus help in achieving business goals and objectives." Lack of this will end up in a nowhere situation and be a waste of effort. Hence, digital literacy is important.
When asked about his views on digitally up-skilling the youth in the post-COVID era, he said, "Up-skilling the youth is very important and required." Digitalisation was the approach that many organisations followed in the post-COVID era, as this approach helped them to bring the economy back to normalcy. Achieve process excellence with a cost-benefit advantage.
When asked how the youth can be digitally empowered and what kind of exposure and engagement opportunities in the educational curriculum can educational institutes implement to raise the interest of youths to up-scale their digital skills, he said, "Youth should be made aware of what digitalisation is, why it is required and how it is to be achieved if required." If this is made clear, then the youth will naturally be attracted towards this approach and they will show an interest in following it in their educational path. Coupled with this, the industry exposure through certain live use cases will help them with early adoption and make them ready to accept the industry opportunities in this field. Hence, inclusion of digitalisation in the educational curriculum is required as this is going to be the future.
When asked if it should become a must for schools, colleges, and other educational institutes to conduct workshops or crash-course programmes to drive the importance of technology for businesses, he said, "For those who want to make a career in this field, it should be recommended at the college level and not at the school level." As nothing can be enforced upon, it should be presented in such a way that students will be attracted by developing a liking for this area. Workshops and short crash courses will undoubtedly improve their understanding.
When asked about his advice for the youth considering their career in the technology industry, what should they know about the industry before starting their career, what challenges they could face and how to overcome the challenges, he said, "Before the students step out into their professional career, they should be made aware of the professional environment and the expectations of business from such budding professionals." Once this is clear, it will help them to set clear priorities and align their work. The challenges they may face include the ever-changing technologies such as Artificial Intelligence, Machine Learning, and Deep Learning, as well as Augmented Reality and its application and integration with business. Five or 10 years from today, there could be something more advanced.
Young professionals and students must keep up to date with the ever-changing technologies that will become essentials. Unless they equip themselves with the latest technologies, the path to the future will be difficult. One thing needs to be remembered, as per the old saying/nature's law; "Survival of the fittest" needs to be kept in mind.
He highlighted that an open mind, innovation, and the ability to add value to business are required for excellence in whatever one does.
Also read: Technology knowledge with business knowledge has helped me to grow
Do Follow: CIO News LinkedIn Account | CIO News Facebook | CIO News Youtube | CIO News Twitter
About us:
CIO News, a proprietary of Mercadeo, produces award-winning content and resources for IT leaders across any industry through print articles and recorded video interviews on topics in the technology sector such as Digital Transformation, Artificial Intelligence (AI), Machine Learning (ML), Cloud, Robotics, Cyber-security, Data, Analytics, SOC, SASE, among other technology topics